Sheranwala Group is back with a bang as they have just announced their new society named "Victoria City". The group has always had a great reputation and credibility in the real estate market, so they didn't face many challenges to sell. Customers are mainly interested in the developer and location of the society. The Sheranwala Group is well known for its incredible work. They have shared pre-launched pricing which made it even more desirable for people to invest in. Victoria City offers all the modern amenities that one would look for in a dream home. 
The society comes equipped with a state-of-the-art security system, a world-class gymnasium, a spacious car parking area and much more. The location is also very convenient as it is close to all the major landmarks in the city. So if you are looking for a luxurious and comfortable home in Lahore, then Victoria City is the perfect option for you.
Payment Plans
Victoria City is offering different payment plans for both residential and commercial properties. Both the payment plans are in favor of customers.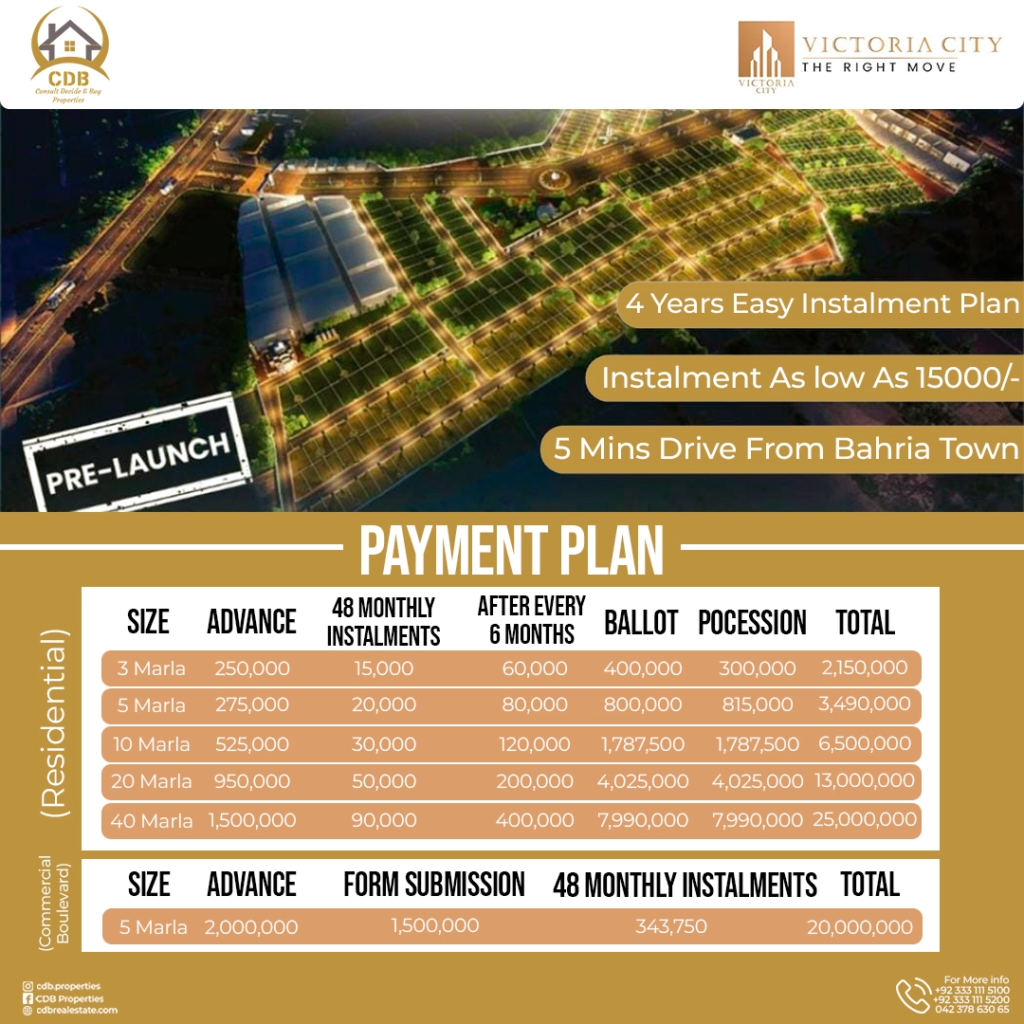 In the pre-launched payment plan, residential payment can be submitted in four years and only one time down payment. And another payment while form submission is skipped in the residential payment plan.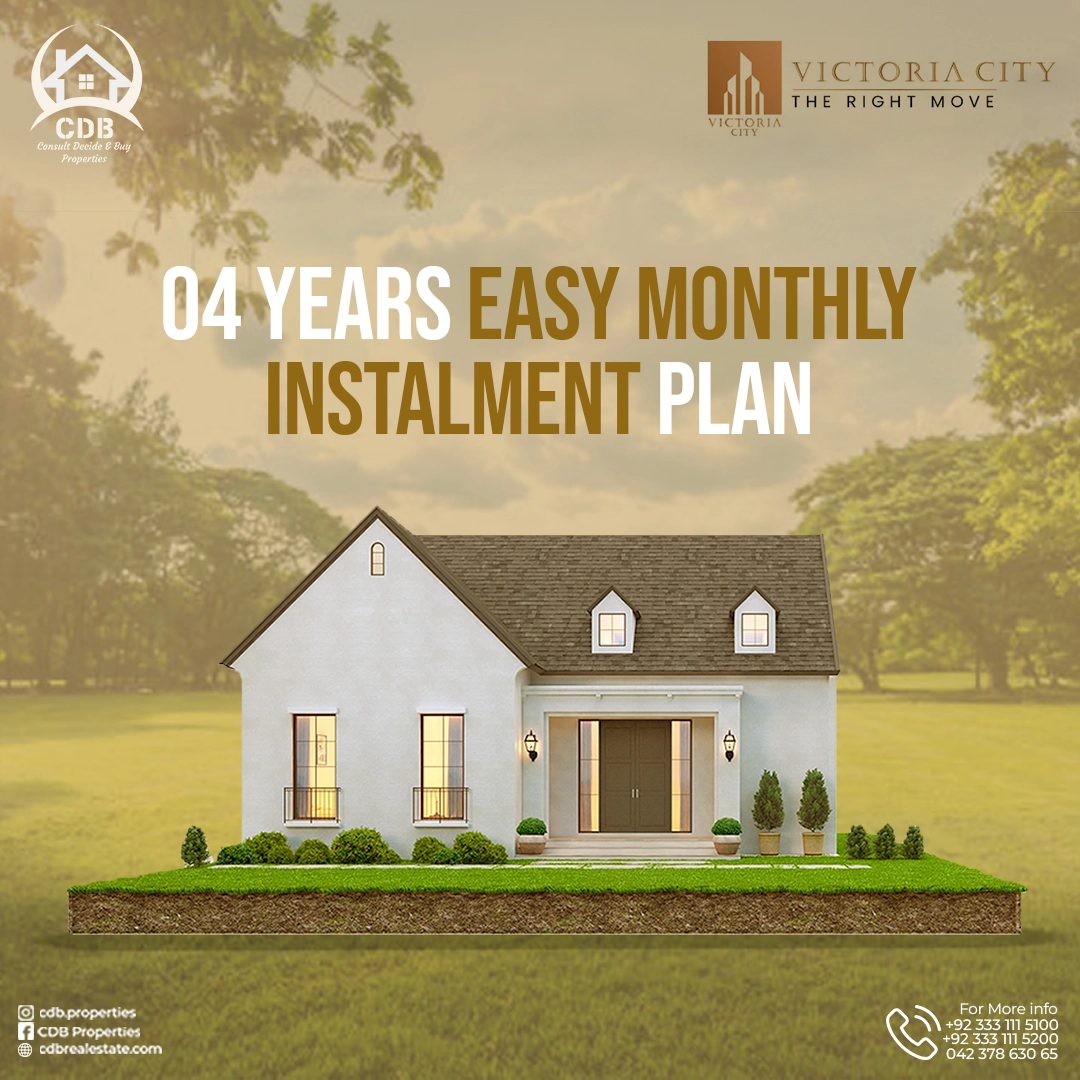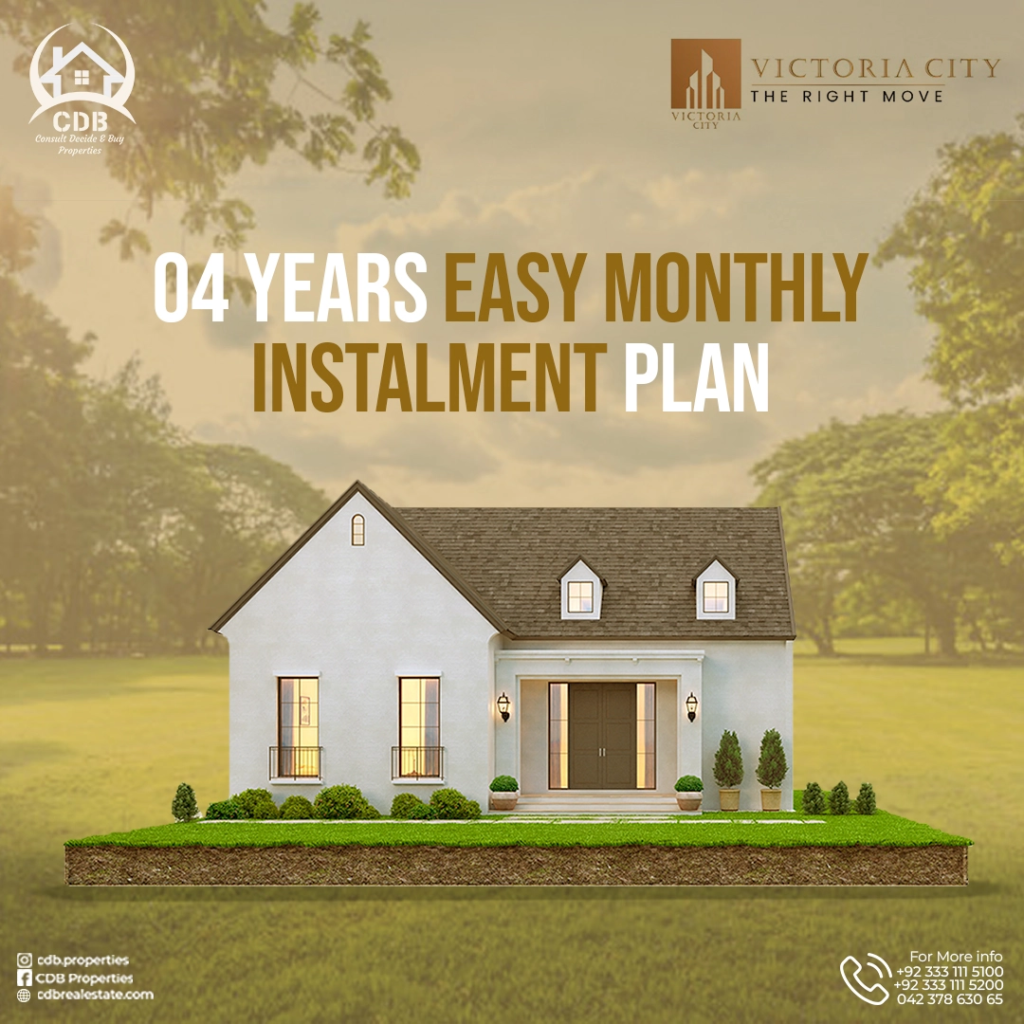 On the other hand, in a commercial payment plan, payment can be made in four years and first downpayment and second payment while form submission is mandatory.
For further details, please visit the following payment plans.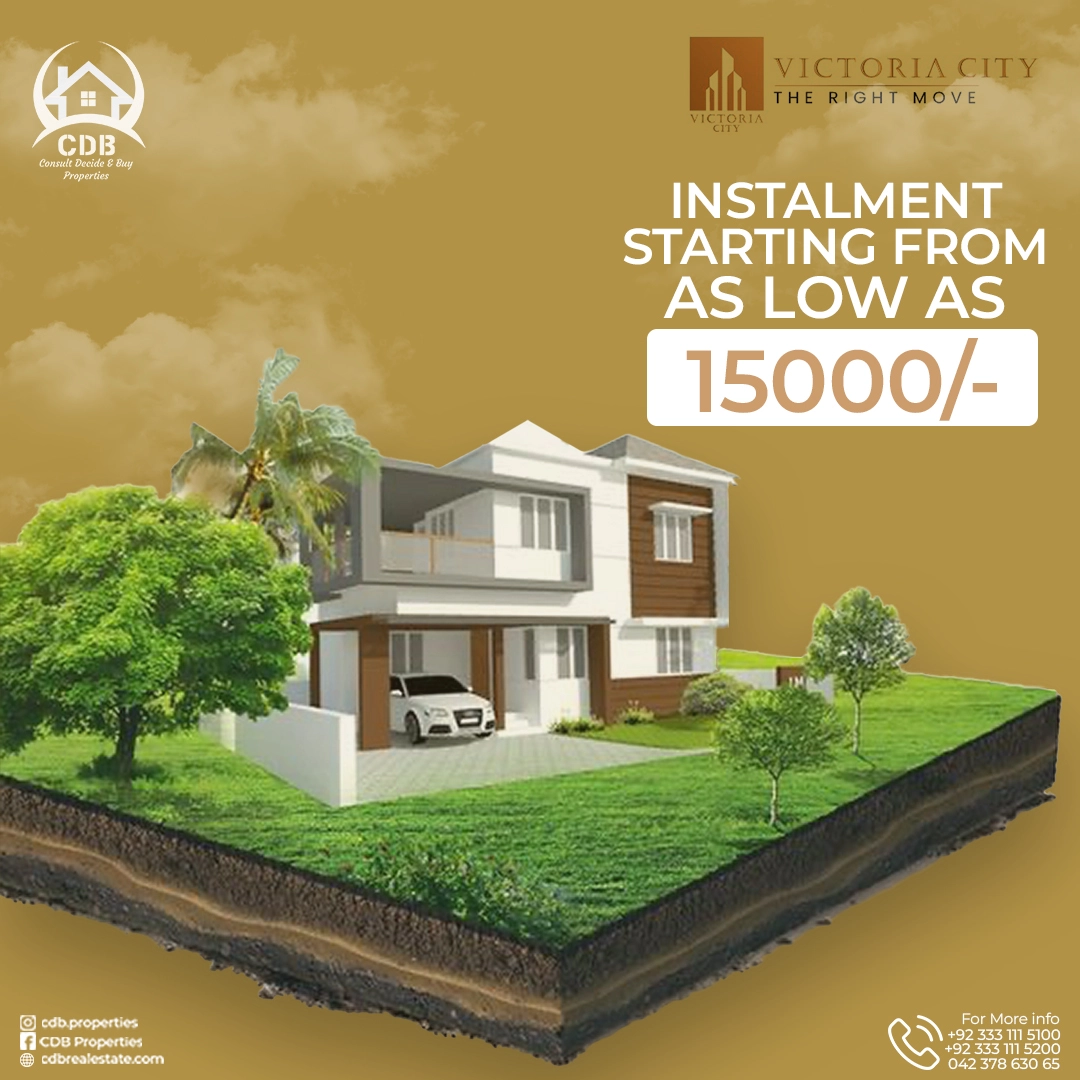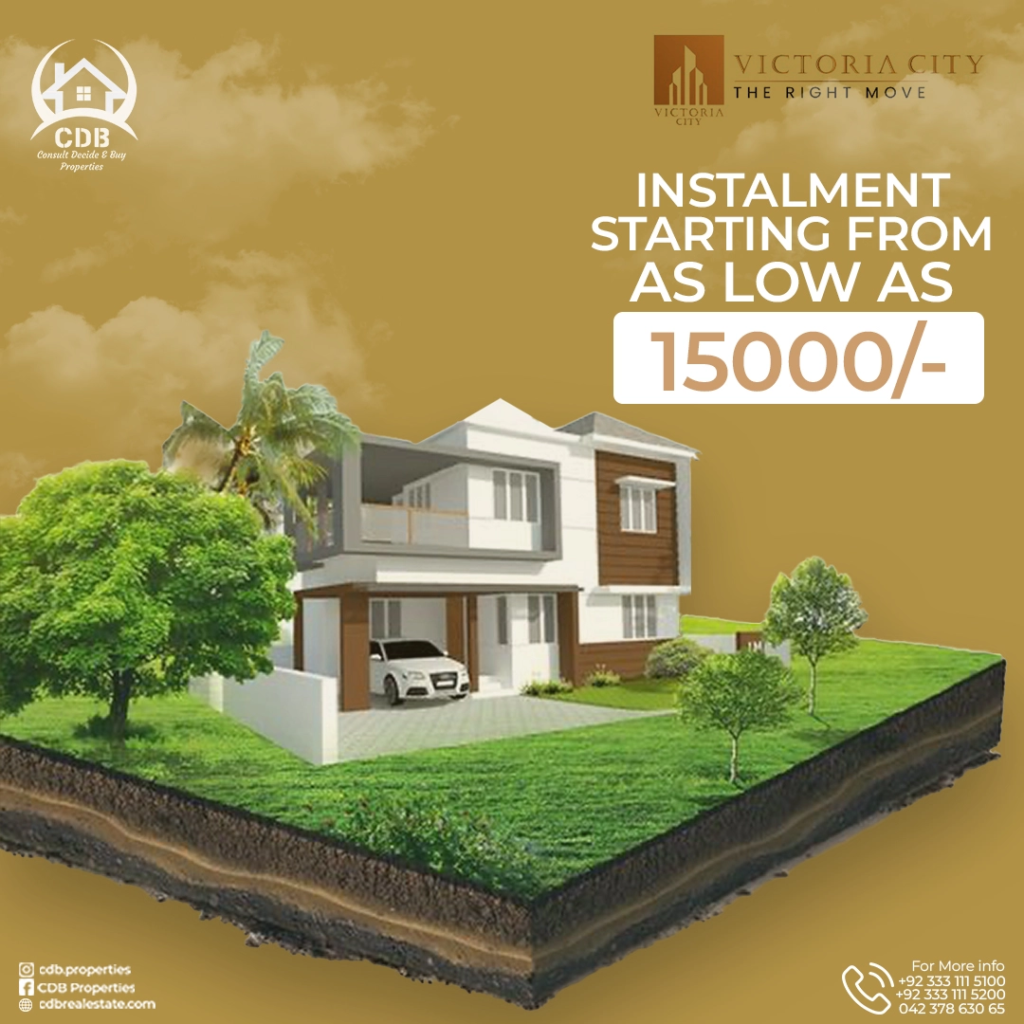 CDB is an authorized dealer of Sheranwala Group. Customers need to pay only the payment given on verified documents. There are not any extra/hidden charges for anything.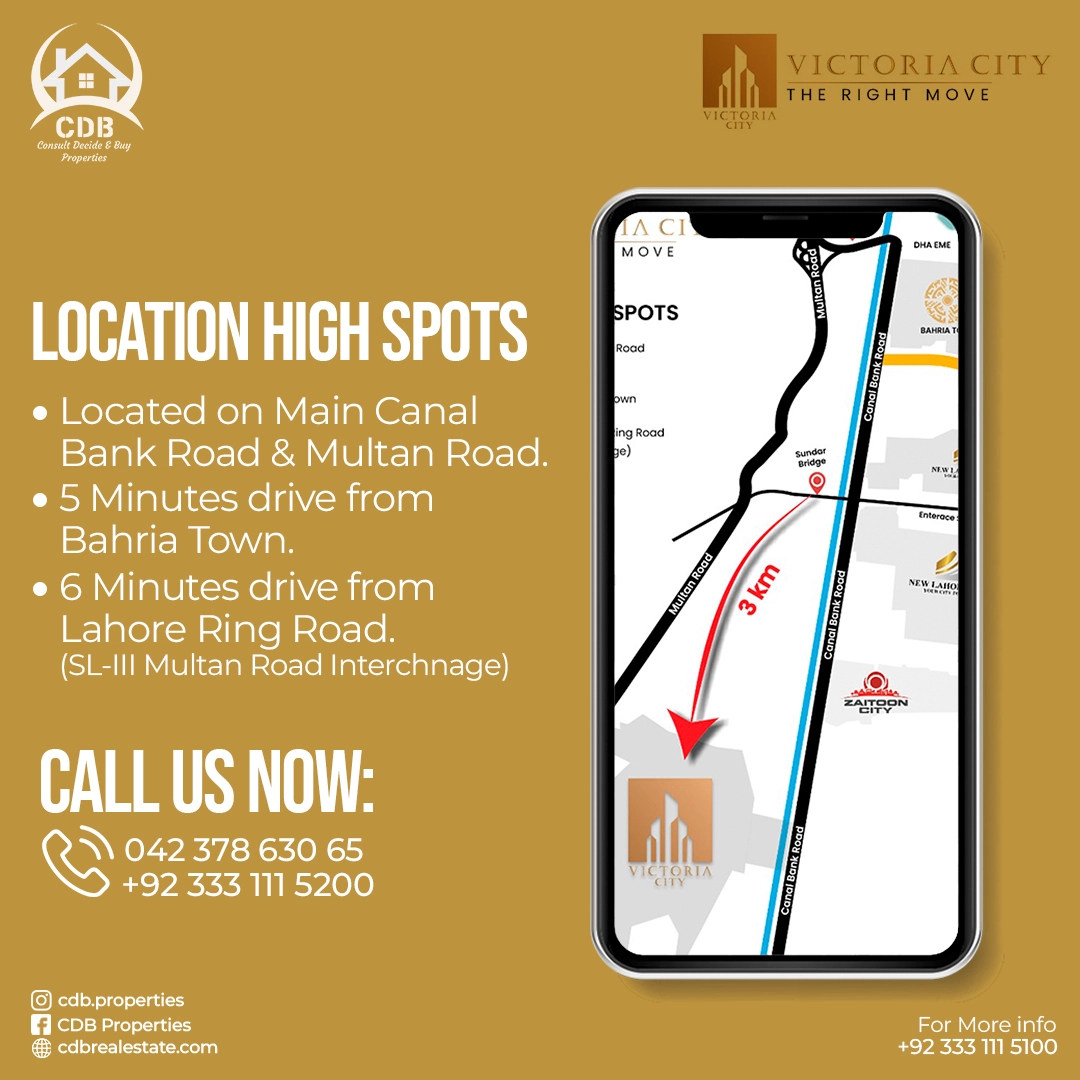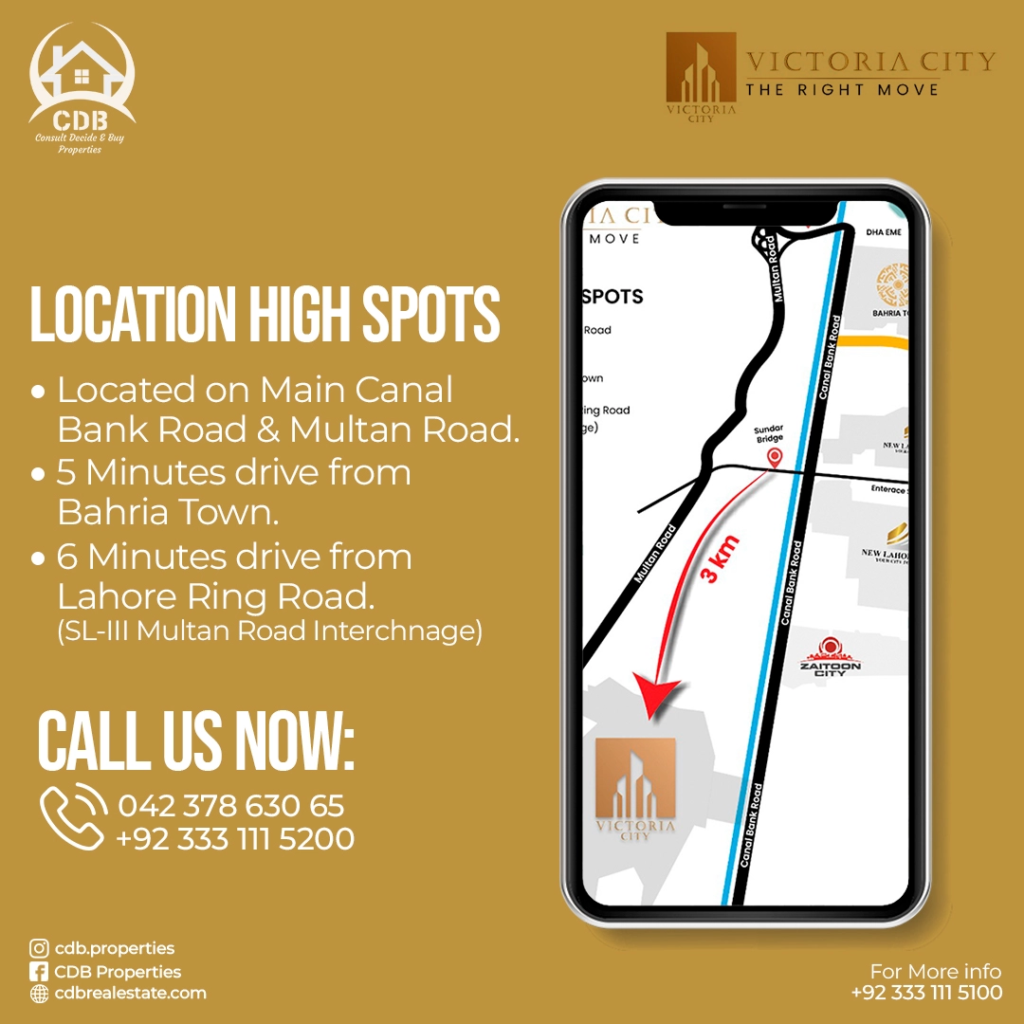 Further, payment can be made online as well. Many customers reserved their plot by making online payments. 
As Victoria City is offering pre-launched pricing, customers won't miss the initial booking benefits. Which includes that all the commercial plots will be faced towards the main boulevard. 
People who haven't decided yet, note that the pre-launching pricing is for a limited duration and can be changed to the exact price any time within days or weeks. That's why, if you are willing to buy residential or commercial plots, this is the right time to reach out to us. And secure your plot in pre-launched pricing.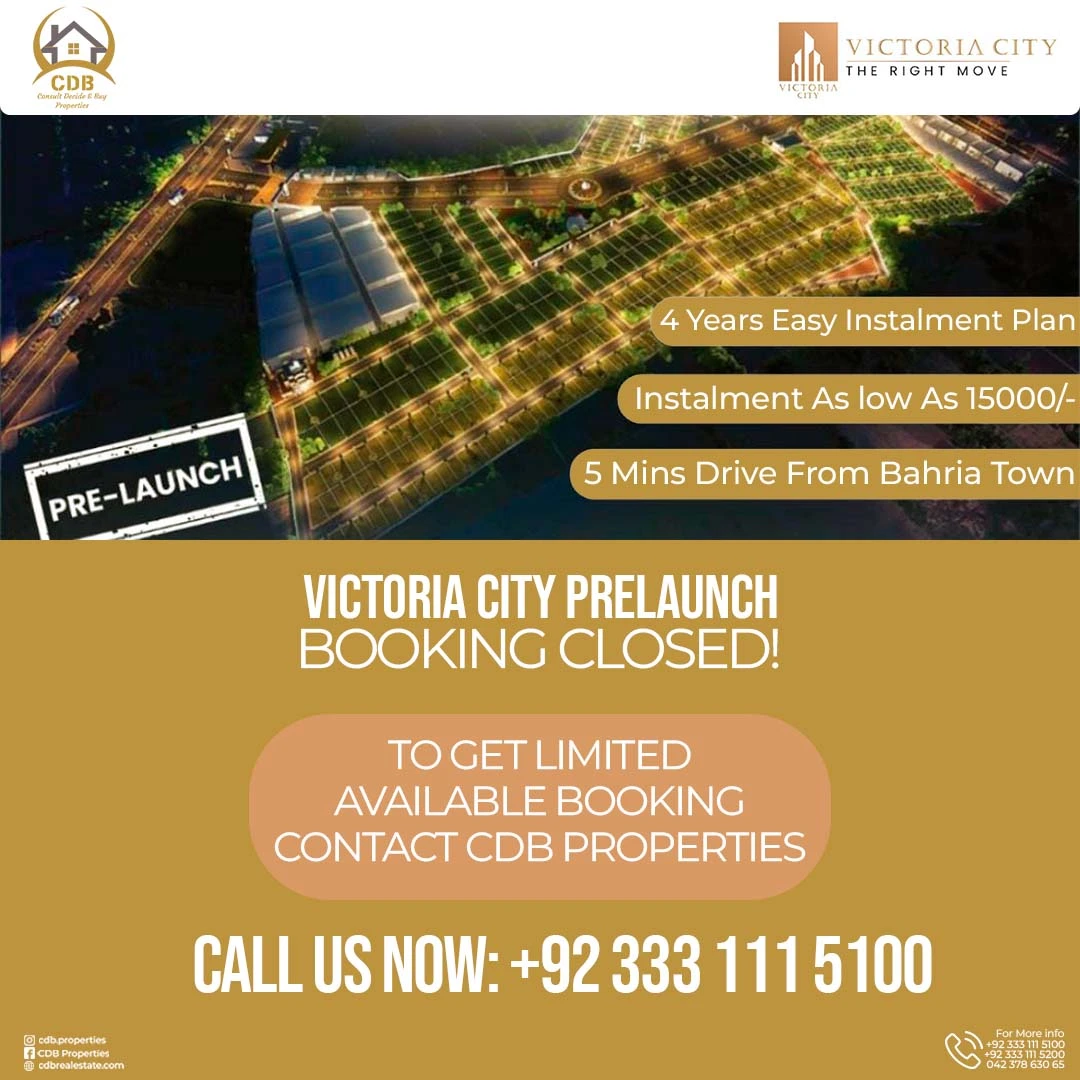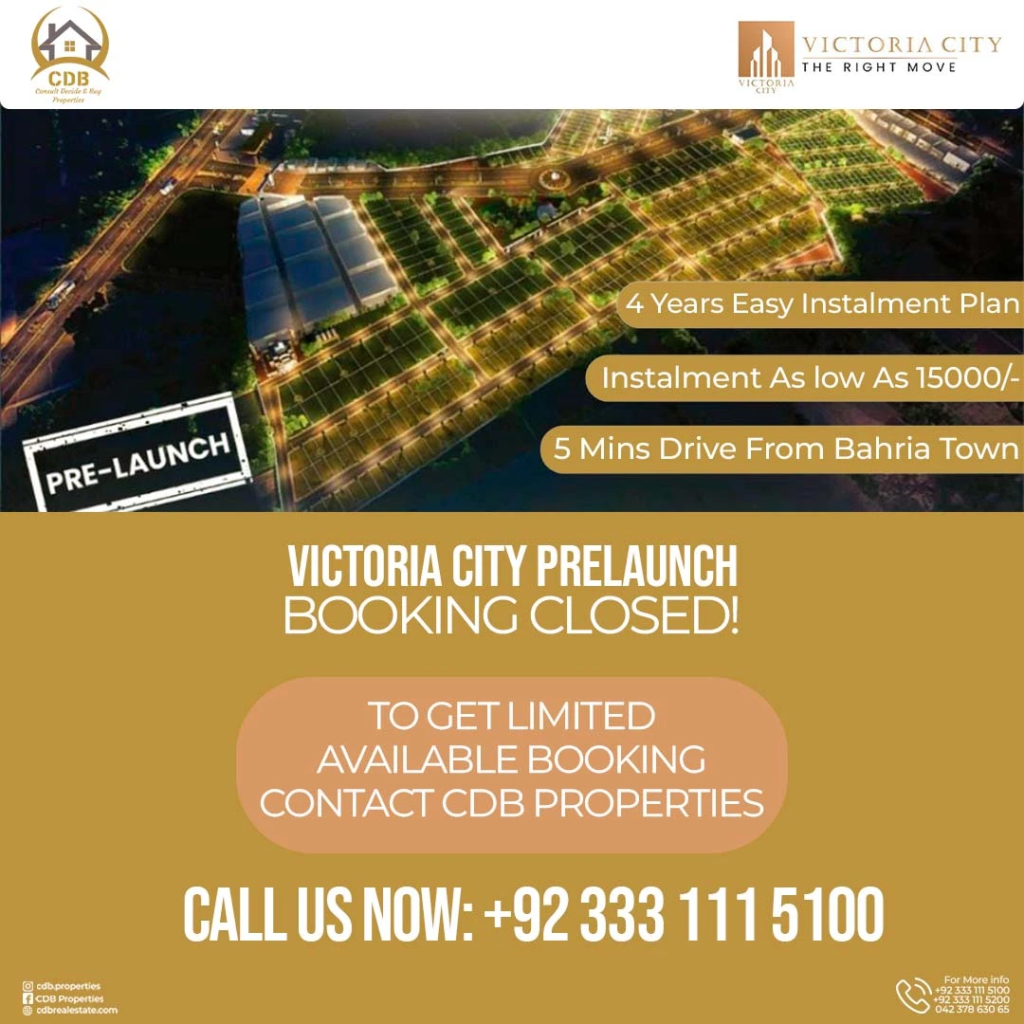 For more information, please visit our website or contact us at the given number. We would be happy to assist