Urban City Lahore is a highly sought-after project due to its excellent location, reputable developers, and modern amenities. It is quickly becoming a popular choice for investors who are looking for a secure and profitable investment opportunity. This blog will explore what makes Urban City Lahore an ideal investment opportunity.
Reputable Developers
Al Rehman Developers and Al-Hafeez Developers are two of the most renowned developers in the real estate industry. They have an excellent reputation for delivering quality projects on time, and Urban City Lahore is no exception. With more than seven successful projects on Sharaqpur Road, Al Rehman Developers have proven their expertise in the field. Al-Hafeez Developers have also developed several prestigious projects, including those located on Jalo Morr and Canal Road. Both of these developers have joined hands to develop Urban City Lahore, promising a state-of-the-art project that will meet the highest standards.
Location
Urban City Lahore is conveniently located with easy access from all sides of the city. It is accessible via the main GT road and the motorway M2 via the Kala Shah Kaku interchange. Furthermore, the motorway M11 can also be accessed from Urban City Lahore. It currently has three entrance gates. Gate number one is the main entrance located on Muridke Road via GT Road. Gate number two is towards Al-Kabir Orchard, and the third gate is towards Lahore-Sialkot Motorway. The project's prime location is further enhanced by the presence of several major projects, including Lahore Smart City, SA Garden, and Al-Kabir Orchard.
Development Status
Urban City Lahore is being developed by Surbana Jurong, a well-known and highly respected design firm. The project's development is underway and progressing at a good pace. It promises to deliver top-notch facilities, including modern infrastructure, roads, and commercial areas, to name a few.https://www.youtube.com/watch?v=glEfgbsKHUU&ab_channel=CDBPROPERTIES
Any questions, contact us on WhatsApp for prompt response.
Plots and Prices
Urban City Lahore offers 3 marla, 5 marla, 10 marla, and 1 kanal plots, providing investors with a wide range of options. The project's installment plan spans over three years, making it easier for investors to invest in their dream property. Following is the complete payment plan for this project: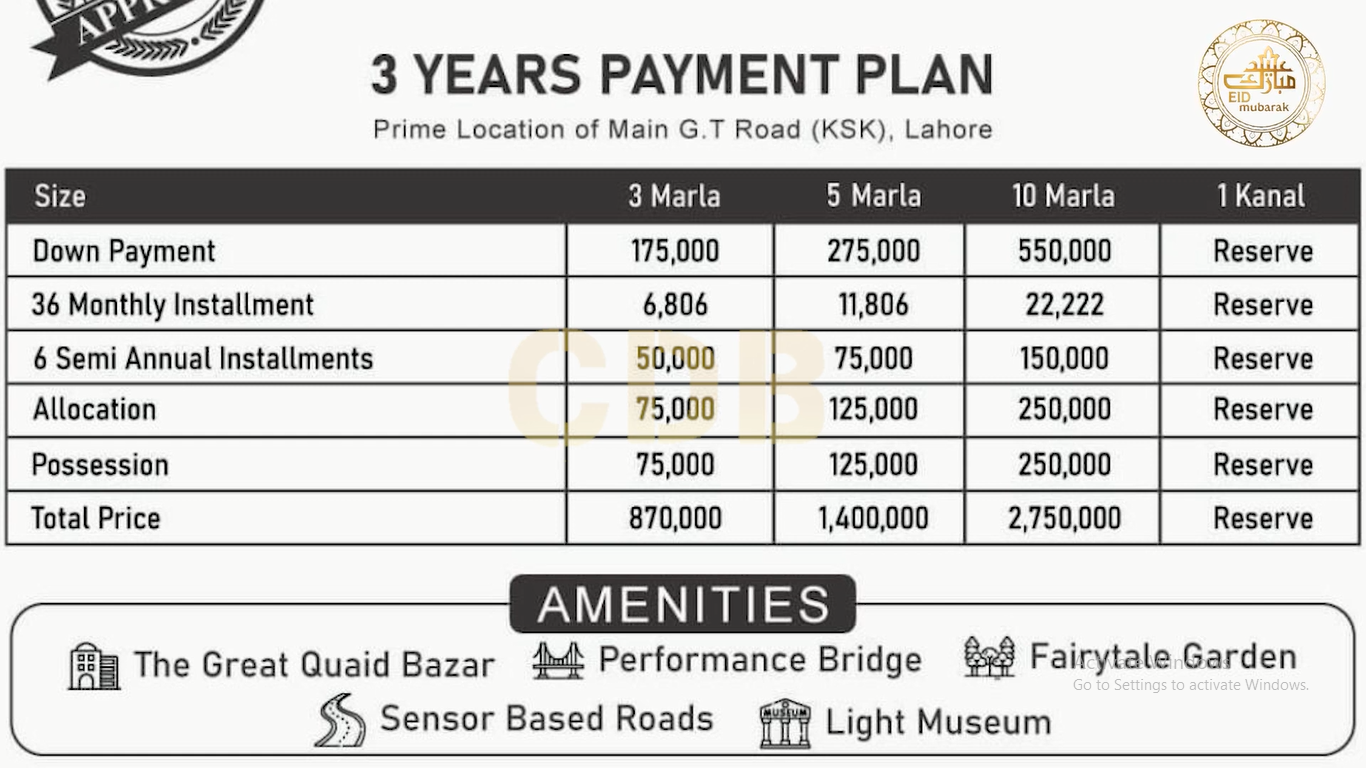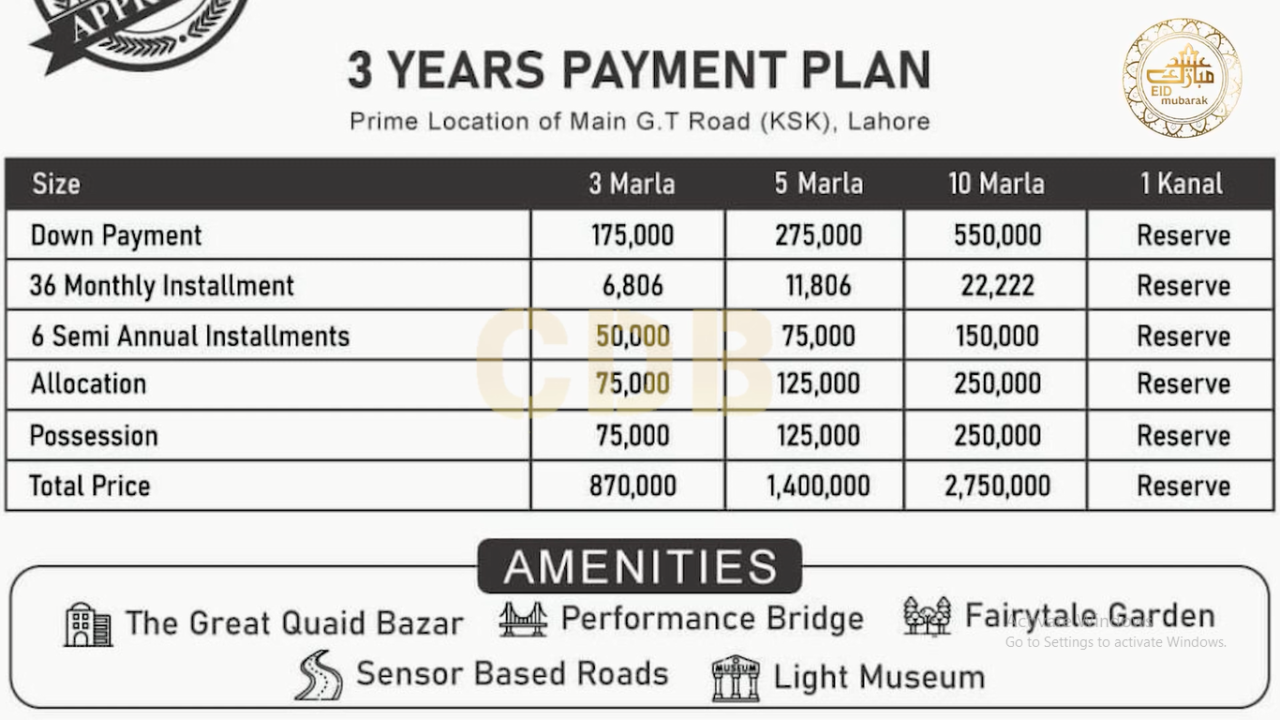 Conclusion
In conclusion, Urban City Lahore is an ideal investment opportunity that offers a premium location, reputable developers, and modern amenities. With the metro bus line extension from Shahdara Station to Kala Shah Kaku Station, the prices of properties in the Urban City Lahore are expected to rise. If you are looking for a secure investment opportunity with long-term growth prospects, look no further than Urban City Lahore. For booking and further details, please get in touch with CDB Properties.
Contact: 03331115100
Contact: 03331115200
If you are visiting our website for the first time, you can make your very first deal with CDB Properties for free.
To avail this offer click on the below chat button
Check out our Social Media pages for the newest updates of properties
Rate Now, we'd love to hear your feedback on this article.