The cityscape of Lahore is continually evolving, with new developments emerging to cater to the diverse needs of its residents. One such visionary project is Soul City, a creation of Marwa Developers. Recently, the CEO, Malik Mudassar, attended a map reveal ceremony, where the future of Soul City was unveiled.
Soul City's Visionary Map
Soul City's developers presented a comprehensive map that outlines their ambitious plans for the next 2.5 years. In Sector A, they offer a range of plot sizes, including 5 Marla, 10 Marla, and 1 Kanal plots. The map highlights essential community amenities such as parks, mosques, and a school.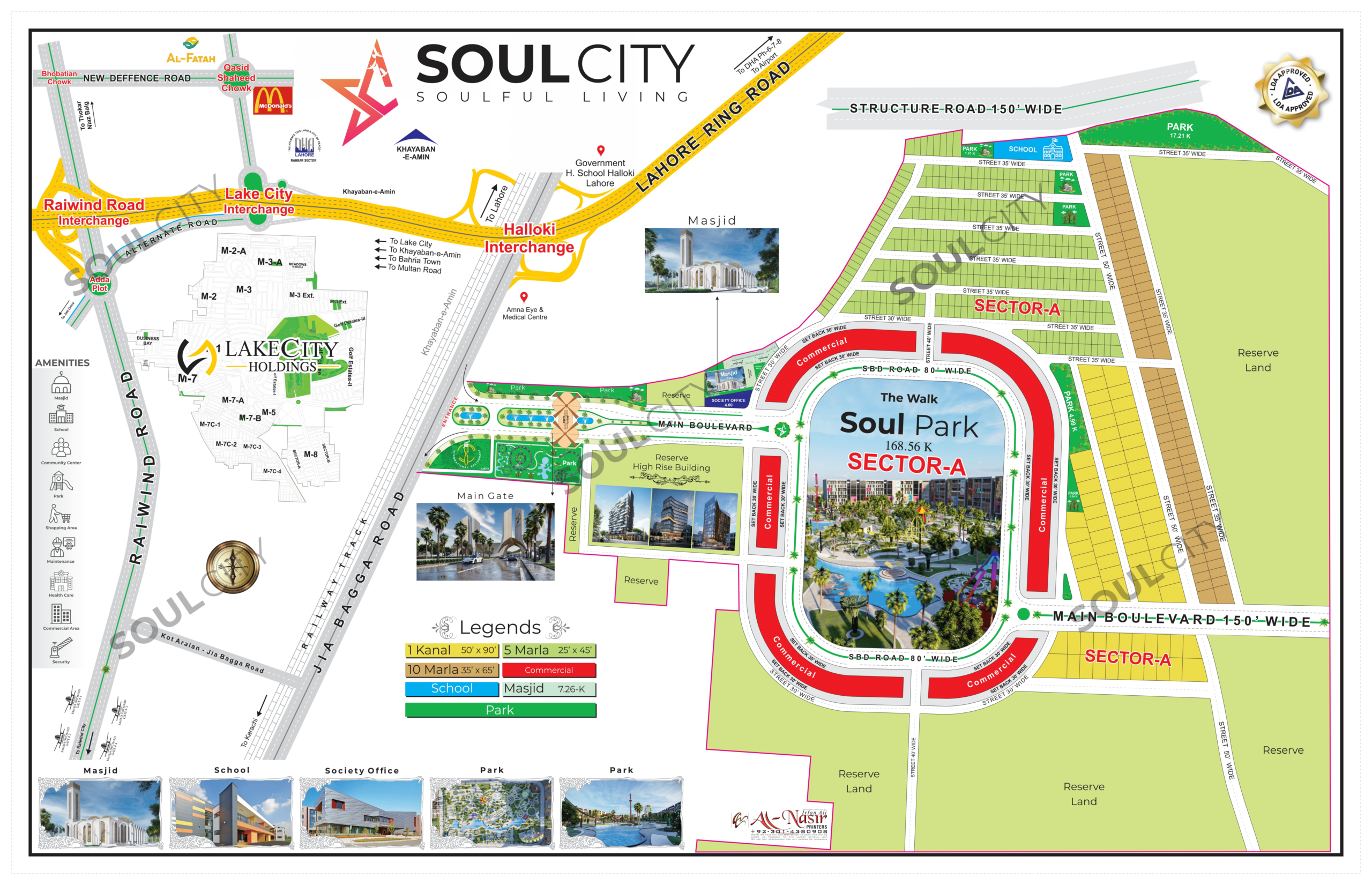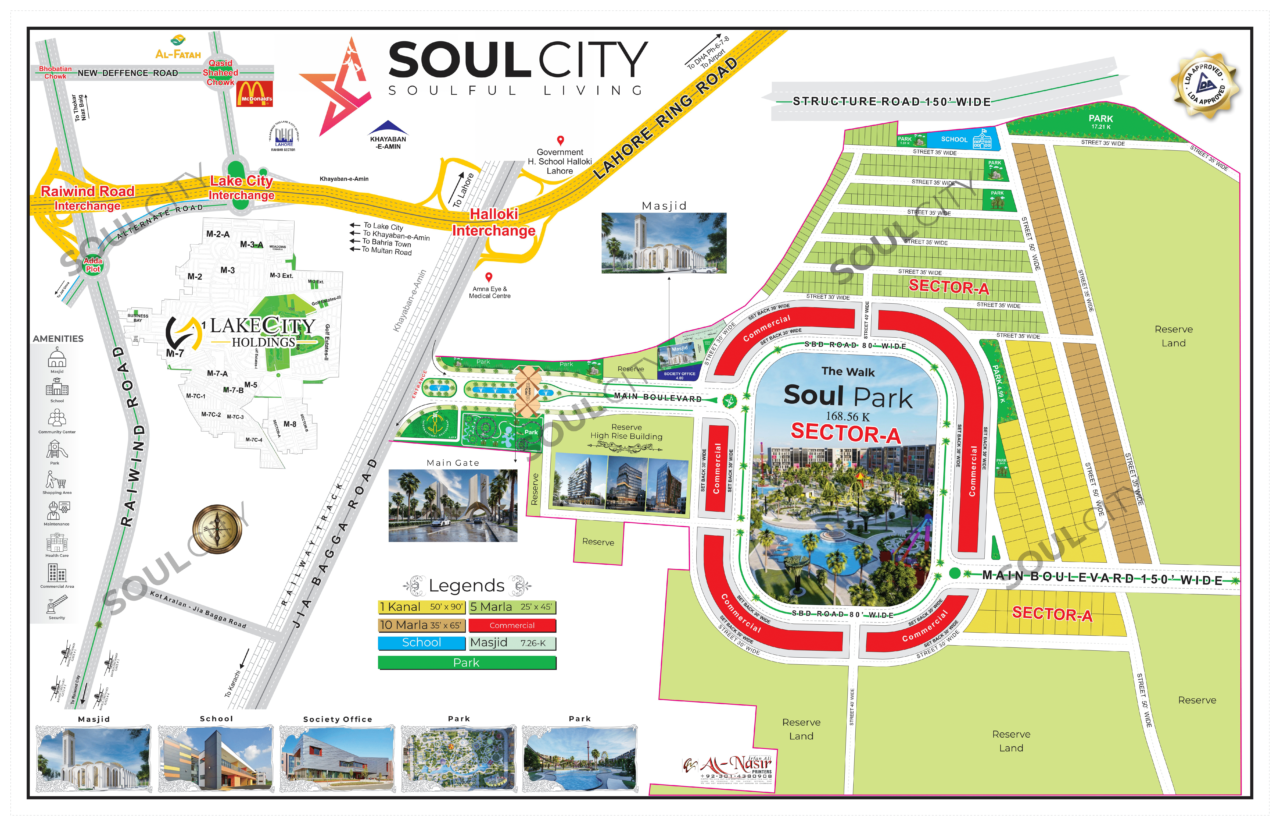 Soul City at a Prime Location in Lahore
Soul City boasts an enviable location. When you exit from Haloki Interchange and head towards Jia Bagga Road, you'll find Soul City just 300 to 400 meters away. This strategic placement provides residents with accessibility and convenience, allowing for a well-connected lifestyle.
Any questions, contact us on WhatsApp for prompt response.
Urban Aesthetics and Green Spaces
The map reveals exciting plans for Soul City. As you enter, you'll notice a dedicated space for high-rise buildings on both sides, setting the stage for a modern, urban ambience. In Sector A, three well-designed parks and a school offer the promise of a wholesome community life. One of these parks stands as a green oasis, nestled amidst commercial plots, creating a harmonious blend of convenience and tranquillity.
Secure Your Future with Soul City
Soul City Lahore presents an enticing opportunity for those seeking a harmonious and modern lifestyle. With its forward-thinking development and strategic location, this project is set to be a jewel in Lahore's real estate landscape.
For more information, booking details, and expert guidance on investing in Soul City, contact CDB Properties. We are here to help you make informed decisions and guide you towards securing your future in this vibrant and visionary community.
Contact: 03331115100
Contact: 03331115200

If you are visiting our website for the first time, you can make your very first deal with CDB Properties for free.
To avail this offer click on the below chat button
Check out our Social Media pages for the newest updates of properties
Rate Now, we'd love to hear your feedback on this article.