If you are looking for an investment opportunity in Bahria Town Lahore, Madina Heights might be the perfect option for you. In sector B, on the main boulevard, Madina Heights is in one of the most desirable locations in Bahria Town Lahore.
Location of Madina Heights
Safari Mall is located within walking distance, and parks, schools, and hospitals are also nearby. This makes it an ideal location for families looking for a peaceful and secure environment. Moreover, the surrounding plots are quite expensive, and Madina Heights is situated in the best location possible.
Reputed Developers and Ongoing Projects
Madina Heights is developed by well-reputed developers who have delivered Madina Heights 1 in AA block. They are also working on other projects in different locations, such as Madina Heights 2, 3, 4, and 5. Soon, these projects will also be developed and available for booking.
Madina Heights 5 is the biggest project in Bahria Complex, with commercial numbers 15, 16, and 17. It features a 60 feet wide parking area, making it convenient for residents to park their cars.
Any questions, contact us on WhatsApp for prompt response.
Investment Potential & Pricing
Investing in Madina Heights is an excellent opportunity as it is expected to have a 100% growth rate. You can book your studio apartment in Madina Heights 5 with just 45 lacs and a 2.5-year installment plan. This makes it an affordable option for those who want to invest in Bahria Town Lahore. Following is the complete payment plan for this project: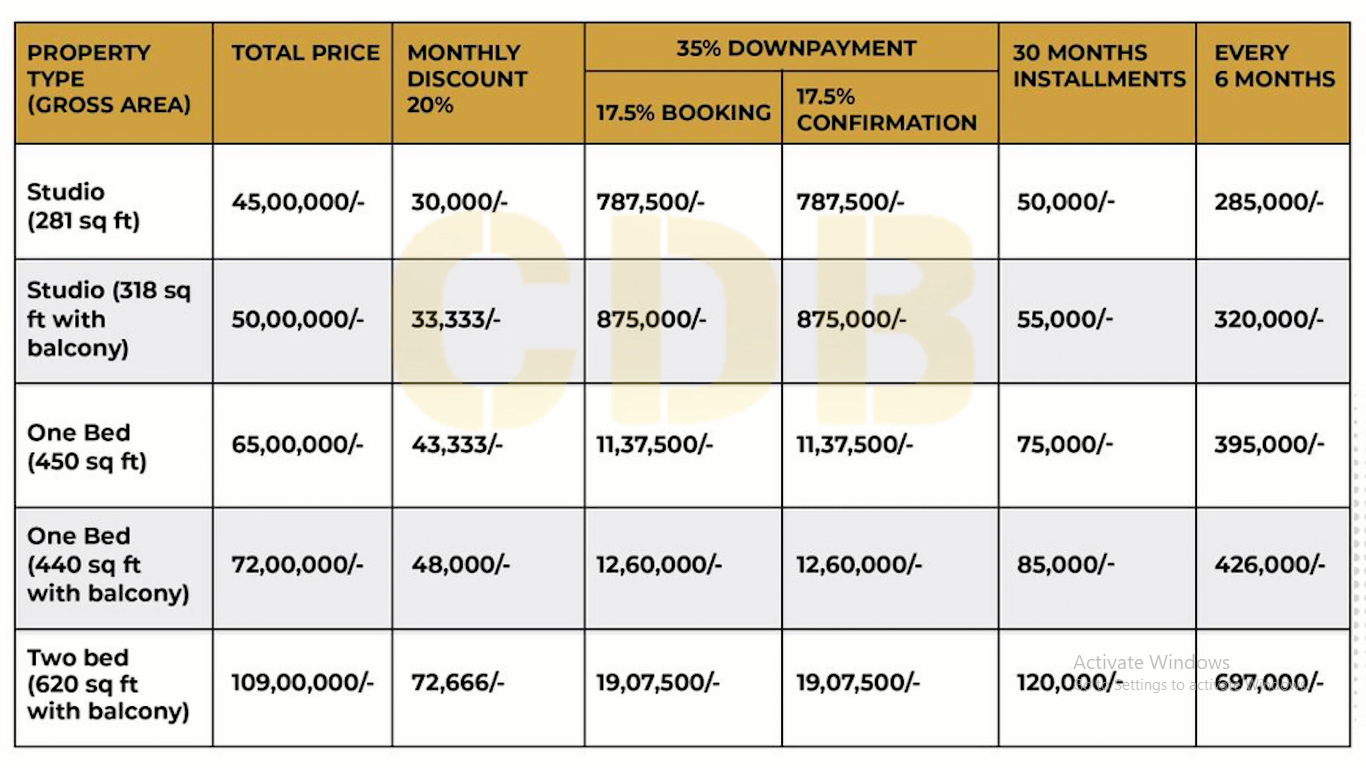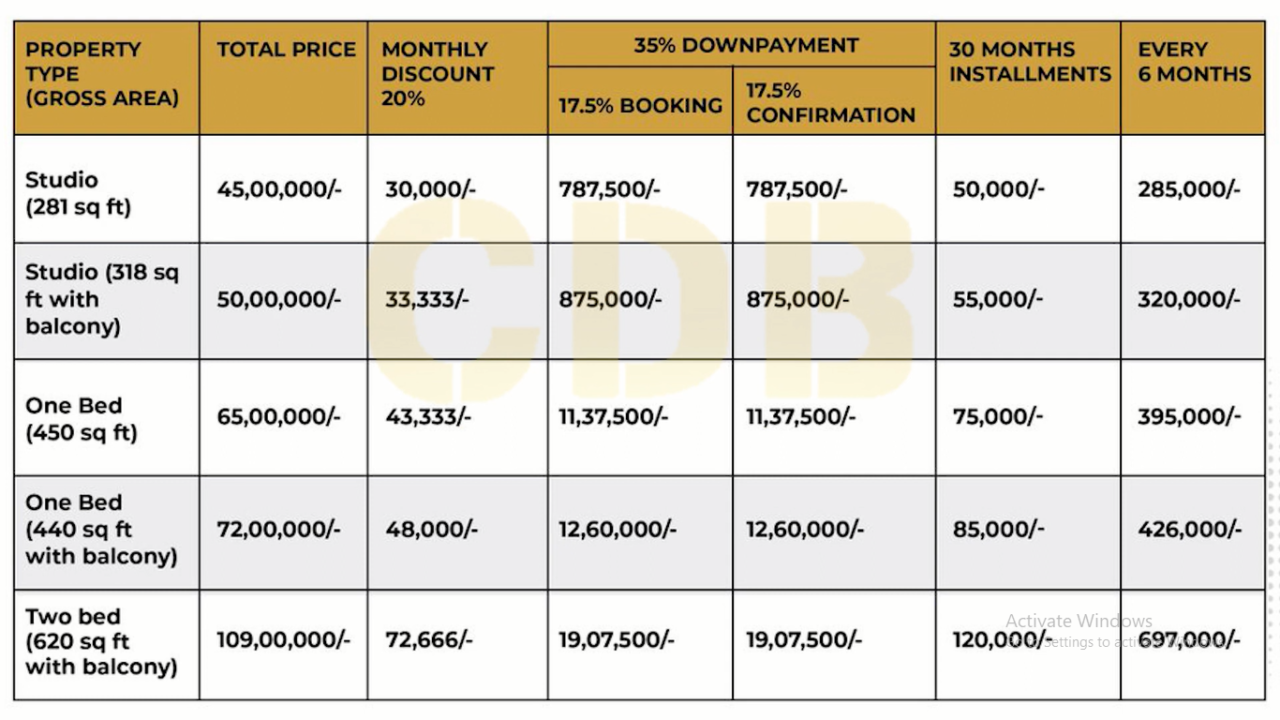 In conclusion, Madina Heights is the way to go if you are looking for a secure, peaceful, and affordable investment option in Bahria Town, Lahore. Its prime location, reputable developers, and ongoing projects make it a promising opportunity for investors. Contact CDB Properties today and book your studio apartment in Madina Heights 5.
Contact: 03331115100
Contact: 03331115200
If you are visiting our website for the first time, you can make your very first deal with CDB Properties for free.
To avail this offer click on the below chat button
Check out our Social Media pages for the newest updates of properties
Rate Now, we'd love to hear your feedback on this article.