Bahria Town Lahore is one of the largest and most popular housing societies in Pakistan. It is a perfect place for families to live with excellent infrastructure, state-of-the-art facilities, and unmatched security. Moreover, it offers a range of investment opportunities for those who want to invest in real estate. One of the latest investment opportunities in Bahria Town Lahore is Madina Heights 5.
Madina Heights 5 is a commercial and residential project in Bahria Town Lahore. The developer of this project has a good portfolio of delivering Madina Heights 1, 2, 3, and 4. The project offers a range of shops and apartments that are available for sale.
Location
Madina Heights 5 is located in Bahria Town Sector B in Umer block. This location is ideal for investors because of the good development and high population in the area. This residential and commercial mall is a need of the hour in Umer block, and it is expected to become a hub of commercial activity in the near future.
Payment Plan
The payment plan for Madina Heights 5 is highly favorable for everyone. Investors are offered a 2.5-year easy installment plan with only a 35% booking price. This means that investors can book their apartment or shop by paying only 35% of the total price and pay the remaining amount in easy installments over a period of 2.5 years. Following is the complete payment plan: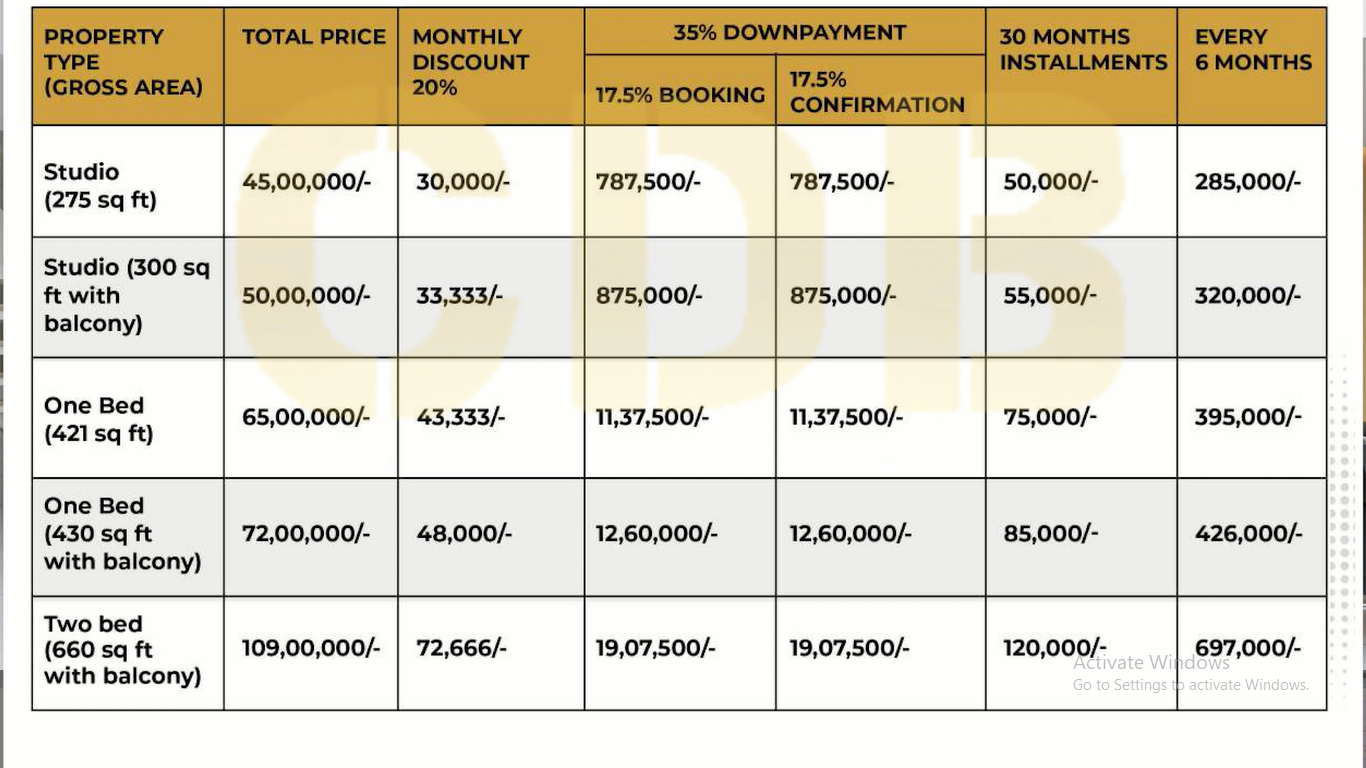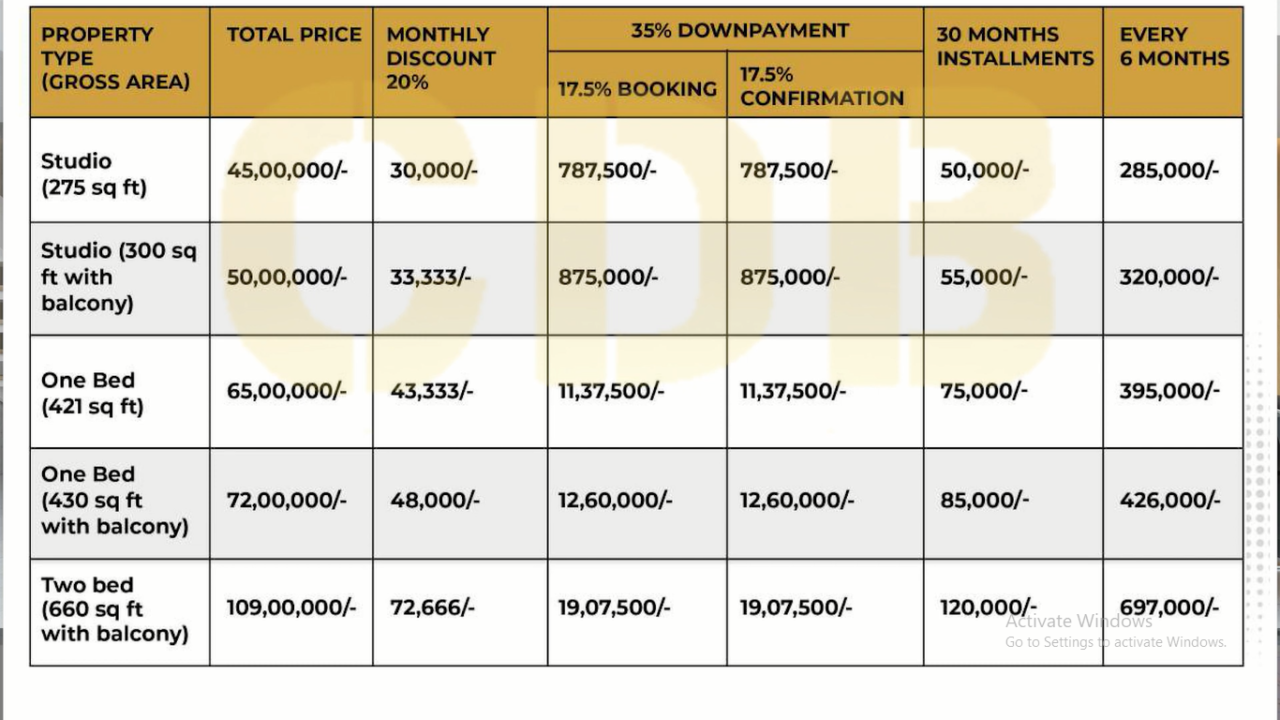 Any questions, contact us on WhatsApp for prompt response.
Return on Investment
Apartments are in high demand in Bahria Town Lahore, and Madina Heights 5 is no exception. Investors can earn a good return on investment by investing in this project. Moreover, the luxurious apartments in Madina Heights 5 can also generate a good rental income for investors.
If you are interested in investing in Madina Heights 5, you can directly contact CDB Properties for booking and further details. CDB Properties is a trusted real estate agency that can help you with all your real estate needs. Our contact details are as follows:
Contact: 03331115100
Contact: 03331115200
If you are visiting our website for the first time, you can make your very first deal with CDB Properties for free.
To avail this offer click on the below chat button
Check out our Social Media pages for the newest updates of properties
Rate Now, we'd love to hear your feedback on this article.