Today, the team of CDB Properties had an exclusive meeting with CEO Q-Links at their office in Orchard Mall. We were given a chance to ask him some questions about his project Orchard Mall and his plans for the future. It was an enlightening experience for us, and we would like to share some of the insights we gained from the meeting.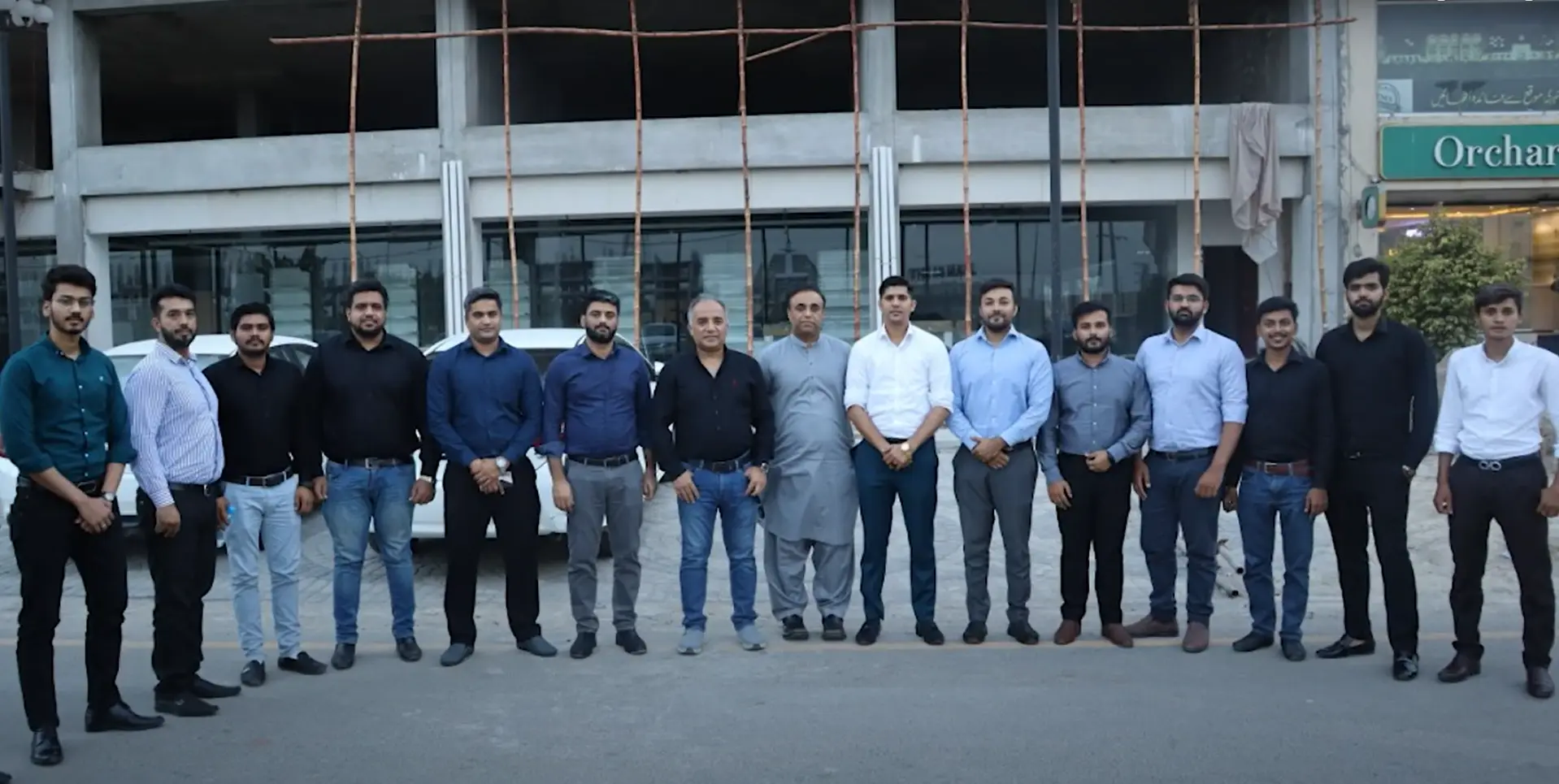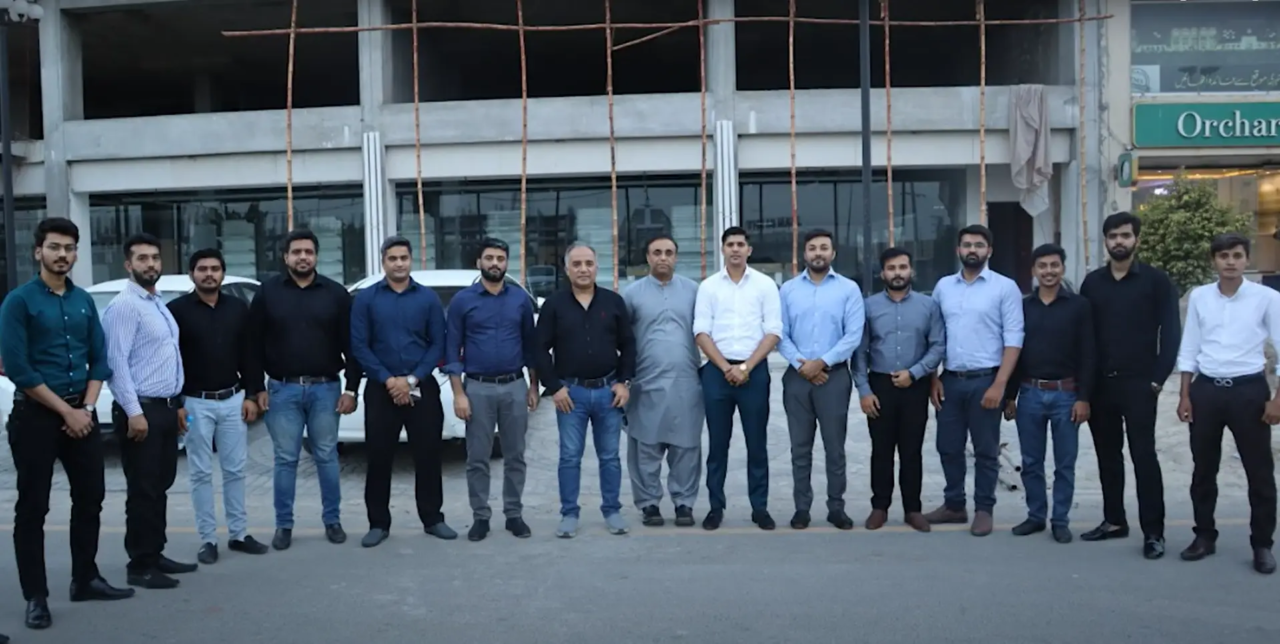 Any questions, contact us on WhatsApp for prompt response.
In this session, the CDB Properties team addressed some frequently asked questions from investors about Orchard Mall Lahore. Conversely, the CEO Q-Links, Mr. Anjum Wattoo, answered all the questions enthusiastically. It was such an informative Q & A session about Orchard Mall. He told us that he initiated this project to facilitate the residents of Bahria Orchard and nearby societies.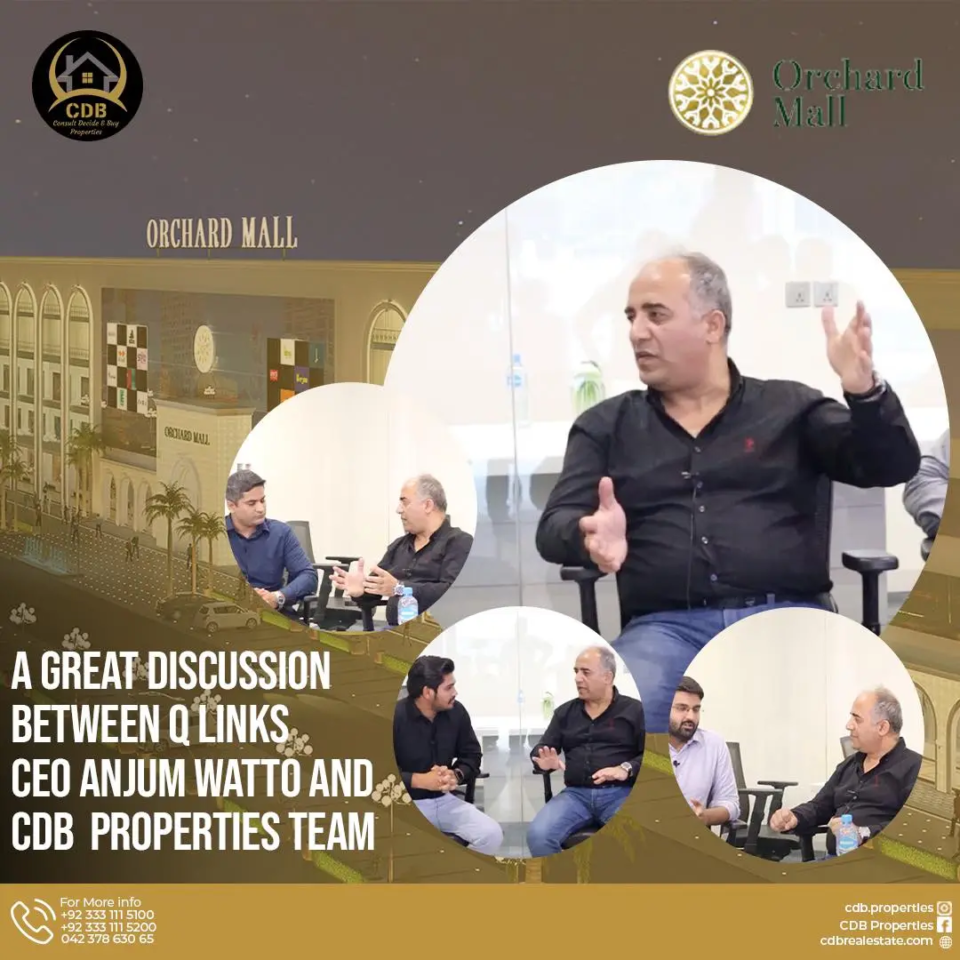 Orchard Mall is designed as a one-stop destination for shopping, dining, and entertainment. He wants it to be a place where people can enjoy all types of shopping in one place. For further details, please watch the video below:
CDB Properties is an authorized dealer of Orchard Mall. We provide free consultation and offer the best investment opportunity according to the investors' budget. We are committed to providing the best possible service to our customers. With our years of experience and expertise, we can help you find the perfect opportunity for your needs. Contact us today via the following contact details. We are available 24/7.
Email: [email protected]
Contact : 03331115200
Contact : 03331115100
Any questions, contact us on WhatsApp for prompt response.
Check out our Social Media pages for the newest updates of properties