CDB Properties: A Trusted Name in Property Advisory Services
CDB Properties has earned the trust and confidence of investors with its exceptional property advisory services. In the prestigious Q-central project, CDB Properties recently stood out as the top property dealer. Building on this success, CDB Properties has once again secured the position of the top seller in the esteemed project, Bahria Sky, developed by OZ developers. This recognition is a testament to the unwavering dedication and commitment of the entire CDB Properties team.
An Honor from OZ Developers
The CEO of OZ developers, Mr. Haroon, presented a prestigious top-seller certificate to the entire team of CDB Properties. This recognition is a reflection of the trust and faith that OZ developers have placed in CDB Properties. Mr. Haroon expressed his appreciation for the outstanding performance of CDB Properties and commended their efforts in promoting and selling the properties of Bahria Sky.
Acknowledging Remarkable Achievements
During the ceremony, Mr. Haroon presented an iPhone 14 to the top salesperson of CDB Properties, Mr. Umar Saeed, in recognition of his exceptional sales performance. Additionally, CDB Properties rewarded Mr. Umar Saeed with a cash prize of 1 lac. These accolades signify the remarkable achievements and hard work of the entire CDB Properties team.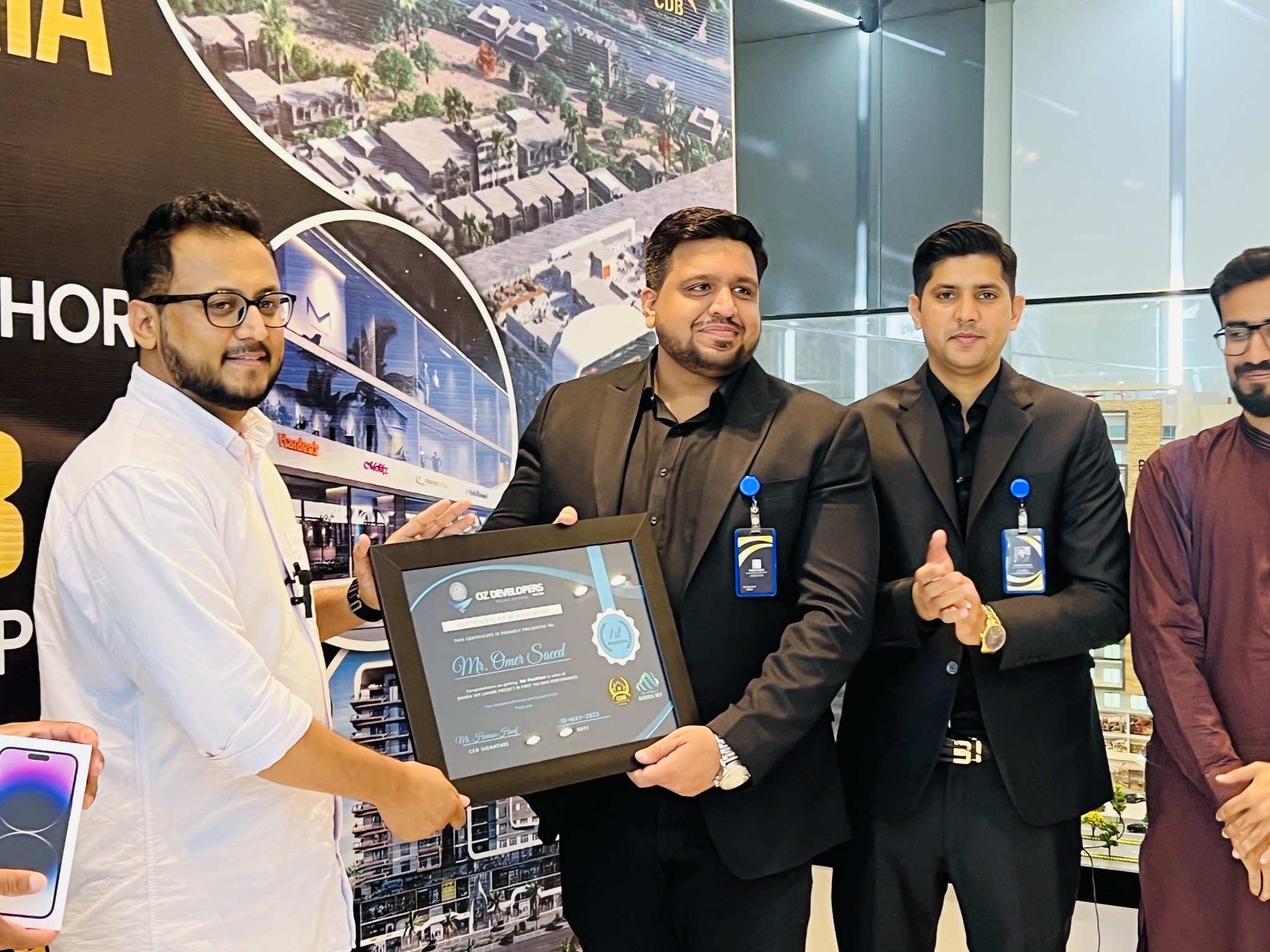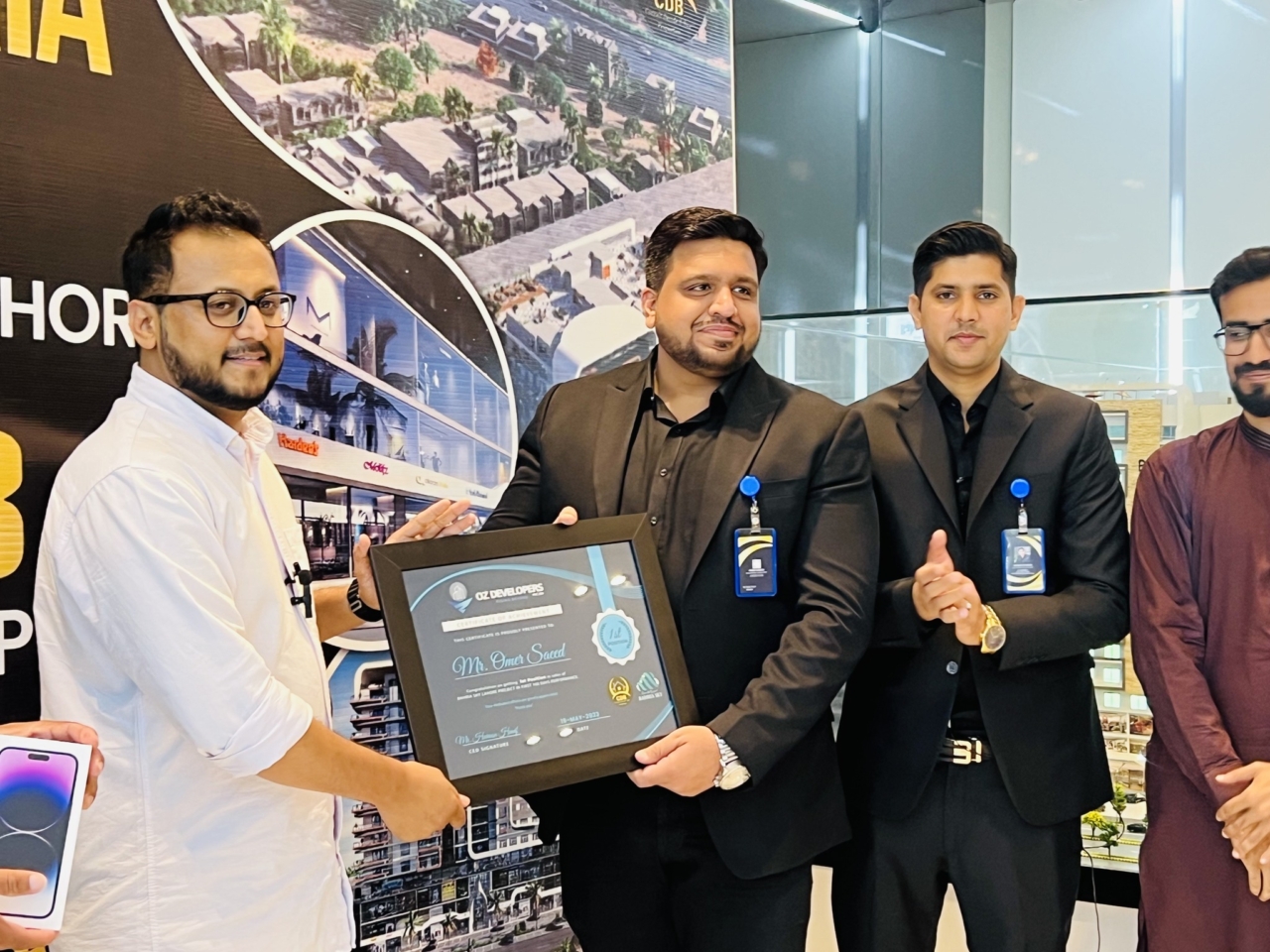 Any questions, contact us on WhatsApp for prompt response.
Motivated for Future Success
The top seller announcement ceremony has served as a source of great motivation for CDB Properties. With renewed enthusiasm, CDB Properties is committed to delivering the best services and exceeding the expectations of its valued clients. The team at CDB Properties will continue to work diligently and passionately to maintain their reputation as a trusted and reliable property advisor.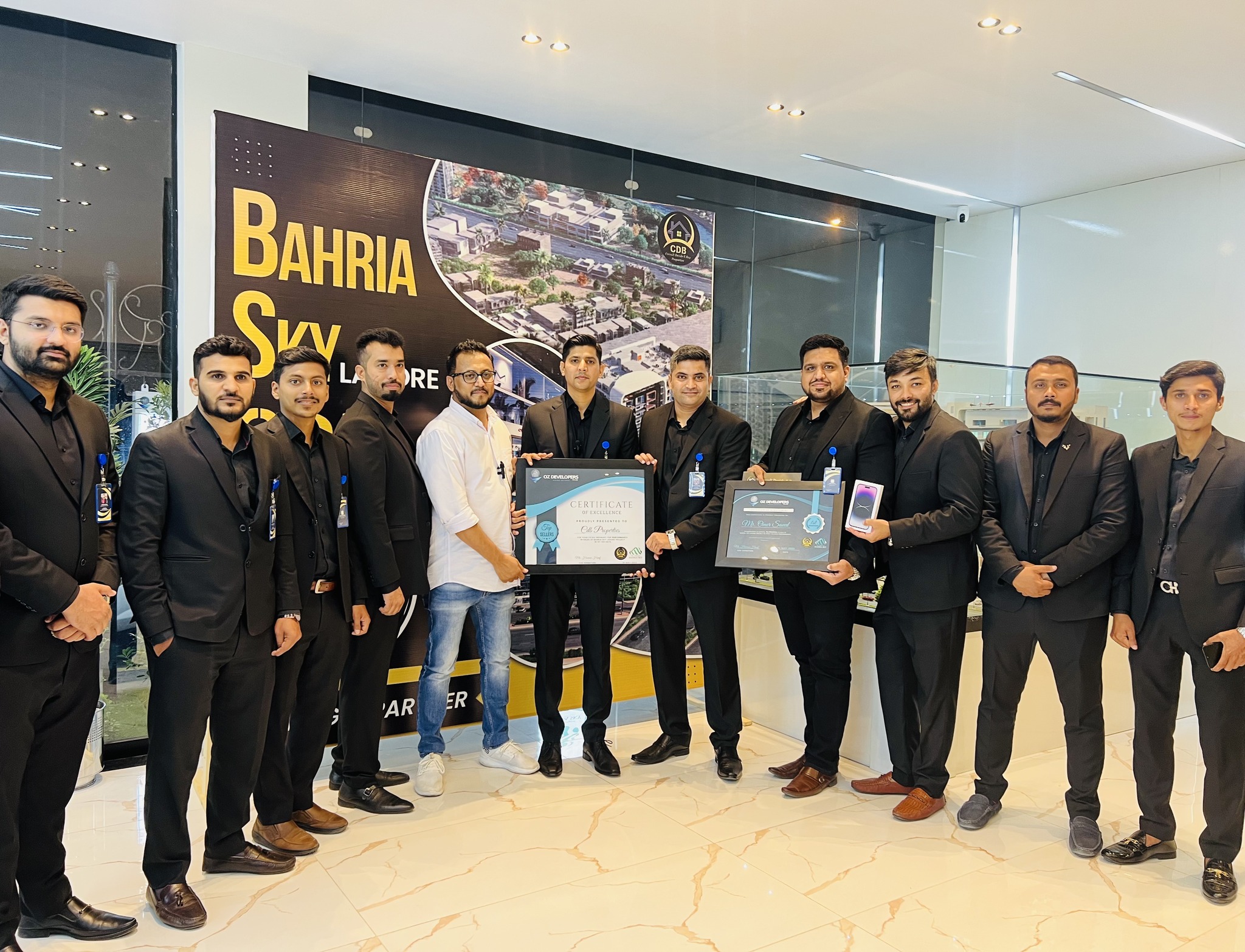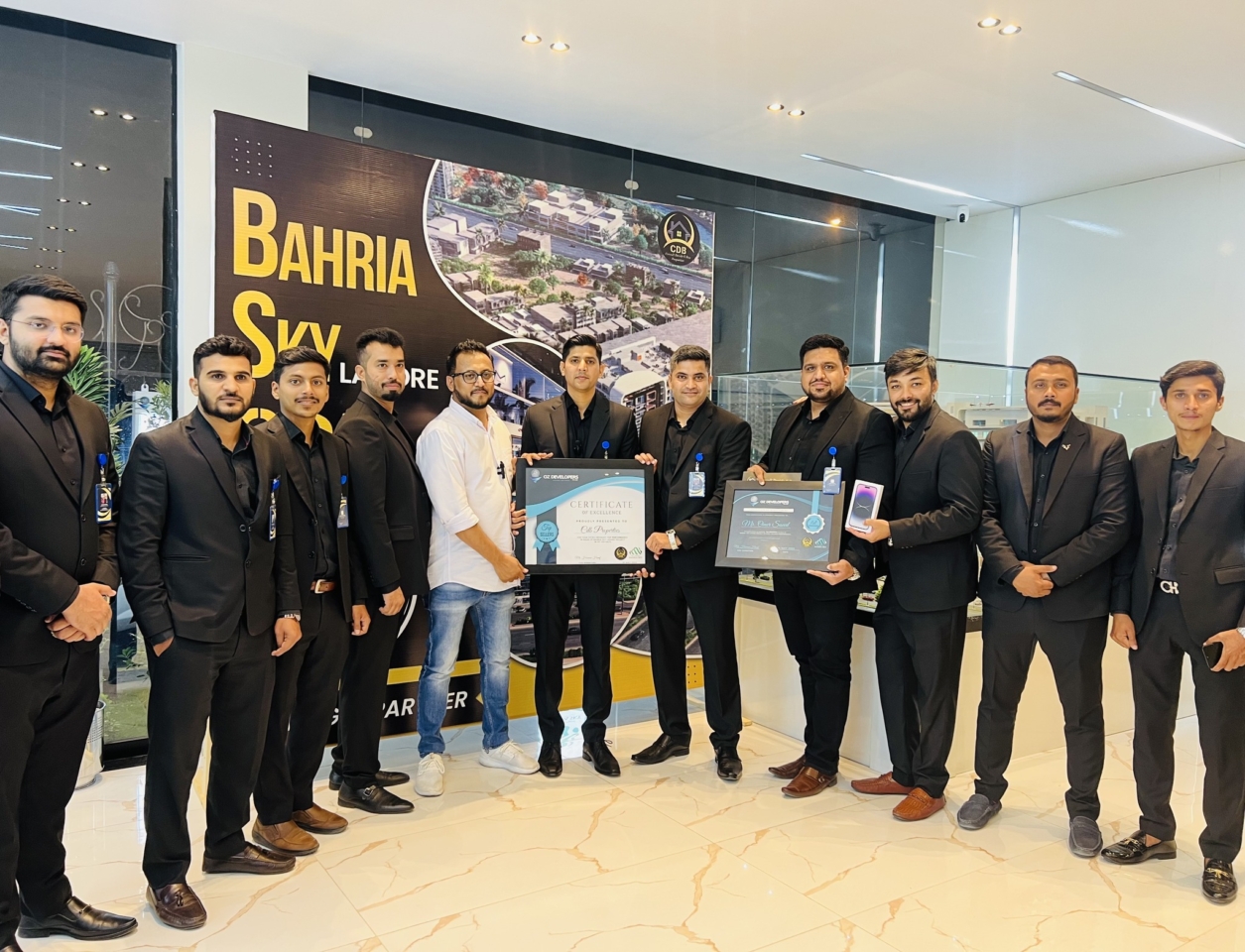 Looking Ahead
With this significant recognition from OZ developers, CDB Properties is inspired to continue its journey of excellence in the real estate industry. The team is determined to provide its clients with exceptional services, expert guidance, and valuable investment opportunities.
For all your property-related needs, trust CDB Properties, the top seller of Bahria Sky. Our dedicated team is ready to assist you in making informed decisions and achieving your real estate goals.
Contact: 03331115100
Contact: 03331115200
If you are visiting our website for the first time, you can make your very first deal with CDB Properties for free.
To avail this offer click on the below chat button
Check out our Social Media pages for the newest updates of properties
Rate Now, we'd love to hear your feedback on this article.