o the top investment opportunities, Al-Kabir Orchard stands out as one of the most sought-after projects. It offers a range of plot sizes, including 3 marla, 5 marla, 8 marla, 10 marla, and 1 kanal and this development is currently witnessing rapid progress. Situated in a highly accessible location, Al-Kabir Orchard is swiftly becoming a prime choice for investors looking for both speedy development and cost-effective property options.
Strategic Location:
Al-Kabir Orchard boasts an enviable location, making it incredibly accessible. Located just 2 kilometres away from the Kal Shah Kaku Interchange, it offers quick connectivity to Lahore City. Additionally, it's positioned right next to Lahore Smart City, enhancing its strategic importance. SA Garden is situated opposite Al-Kabir Orchard, and it enjoys easy access from the main GT Road, adding to its convenience.
Rapid Development and Competitive Prices:
One of the most attractive aspects of Al-Kabir Orchard is the speed at which it's being developed. Investors are benefitting from swift progress, which is a testament to the developer's commitment.
Any questions, contact us on WhatsApp for prompt response.
Affordability
For investors seeking budget-friendly options, Al-Kabir Orchard offers some of the most competitively priced properties in the region. This affordability, coupled with the rapid development, adds significant value to the project.
Payment Plans
Al-Kabir Orchard presents various plot size options, each with its respective payment plan. The payment plan details can be found as follows: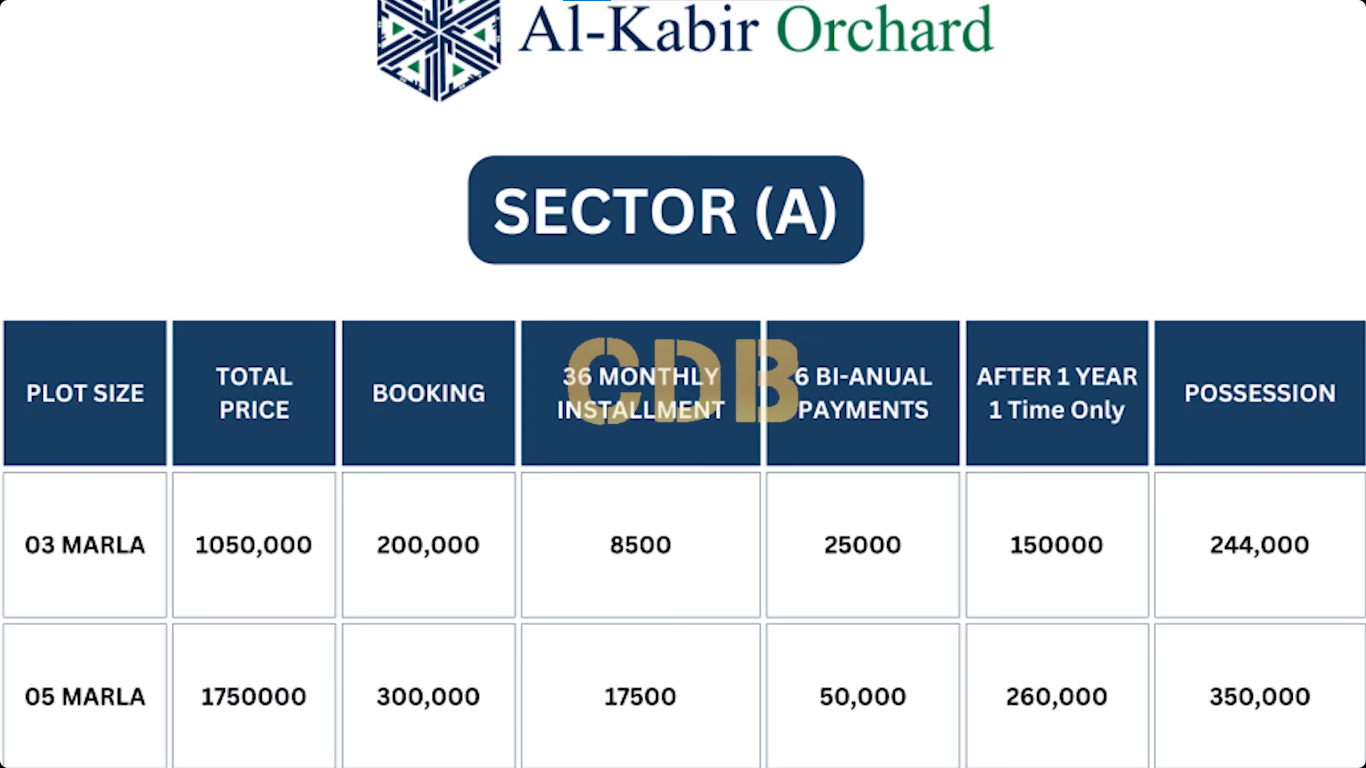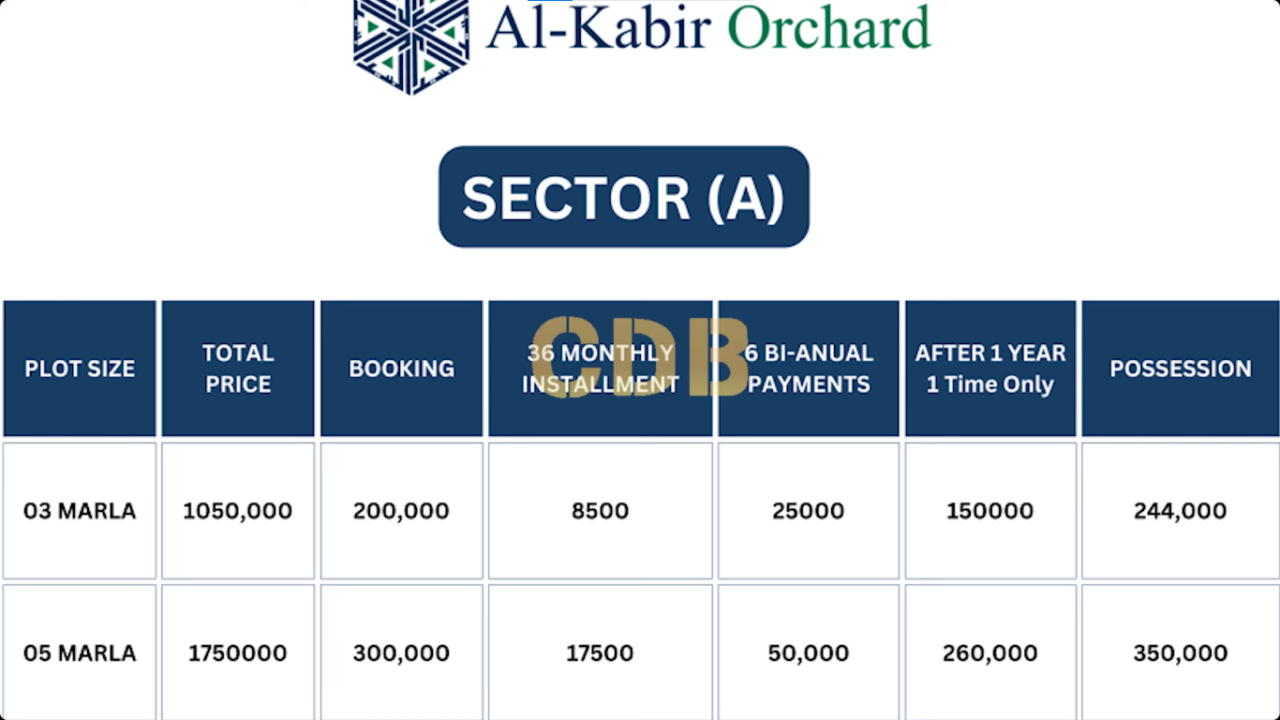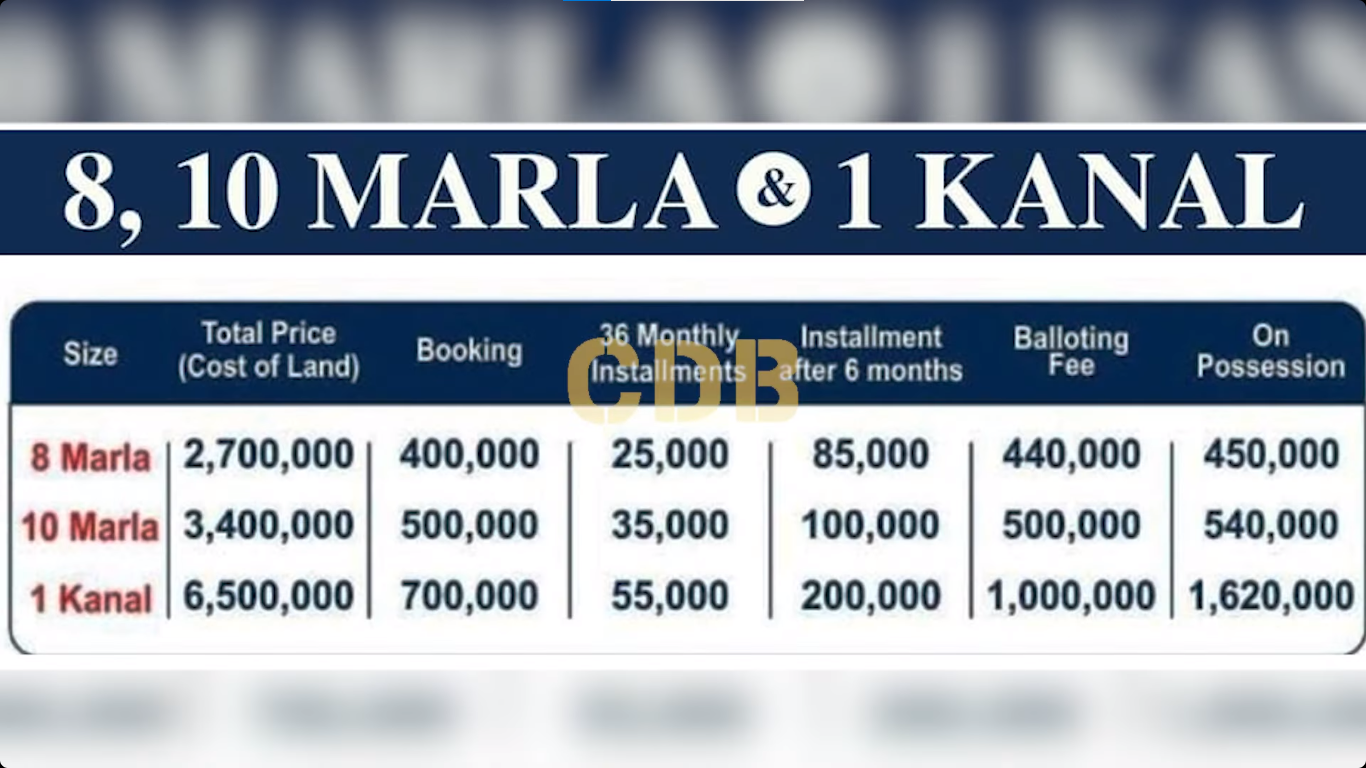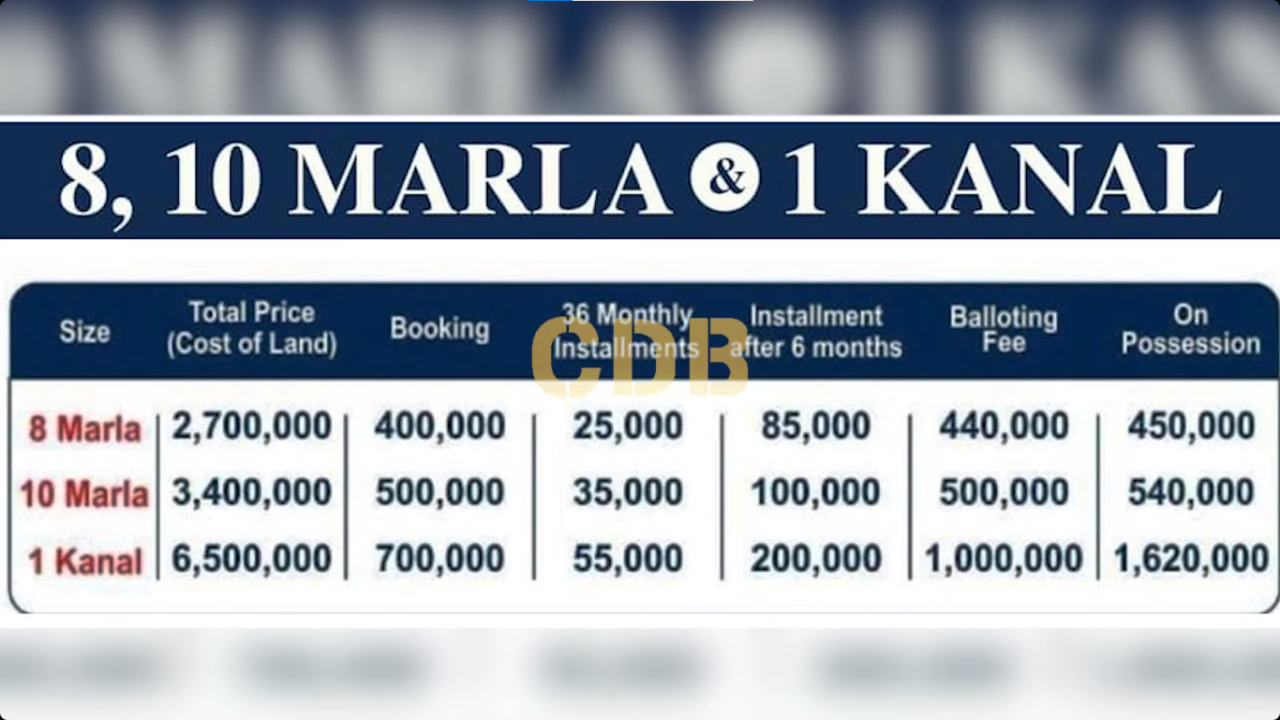 Buying and Selling Opportunities
For those who have reaped profits from their investments and are considering selling their plots, CDB Properties is here to assist. We have a network of potential buyers interested in Al-Kabir Orchard properties. Whether you're looking to invest or sell, we offer comprehensive services to meet your needs.
Conclusion:
Al-Kabir Orchard, with its strategic location, rapid development, and budget-friendly pricing, is indeed a lucrative investment opportunity in Lahore. Whether you're an investor seeking high returns or someone looking to divest their property, Al-Kabir Orchard provides a platform for success. For more information or any queries, do not hesitate to contact CDB Properties. Unlock the potential of your investments with Al-Kabir Orchard today!
Contact: 03331115100
Contact: 03331115200
If you are visiting our website for the first time, you can make your very first deal with CDB Properties for free.
To avail this offer click on the below chat button
Check out our Social Media pages for the newest updates of properties
Rate Now, we'd love to hear your feedback on this article.