In the industry of real estate investments, location stands as the top priority of investors. For those eyeing the commercial landscape of Bahria Town, Sector C emerges as a goldmine. Among the myriad of options, one jewel shines bright — "Vista Conrad Tower-1." Let's delve into why this project is the prime choice for commercial investment.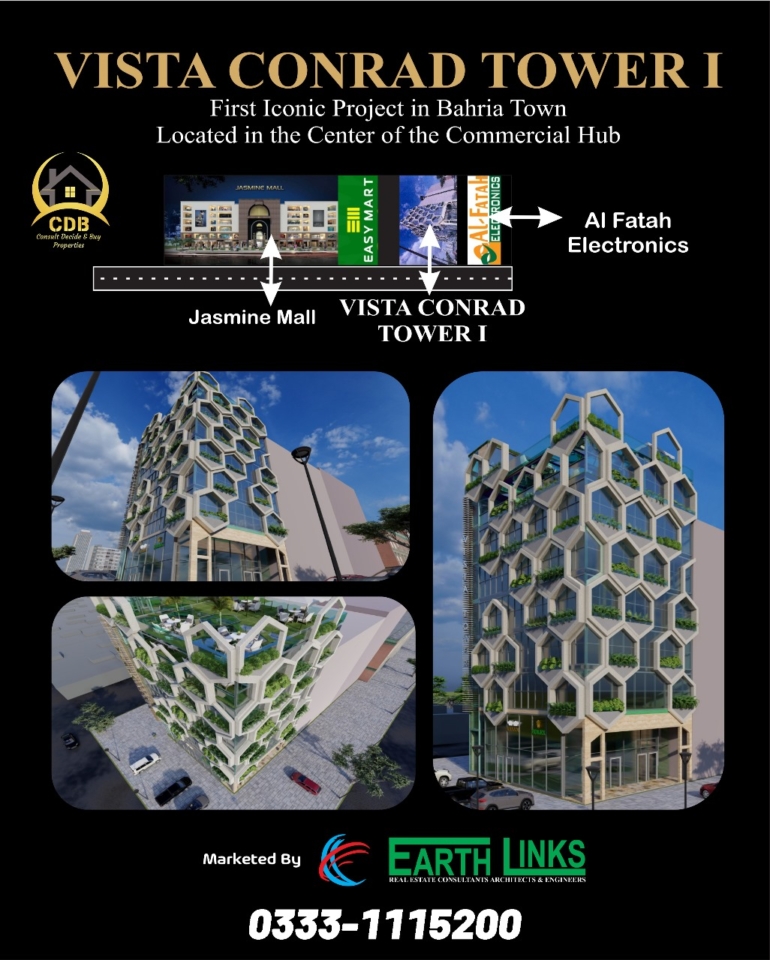 Vista Conrad Tower-1 Location
Vista Conrad Tower-1 enjoys a coveted location, nestled near Talwar Chowk. The project strategically aligns with Jasmine Mall and Al Fatah Electronics, making it a focal point in the commercial vibrancy of the area. Positioned on Commercial Plot No. 165 B, this three-sided open, corner-located gem beckons investors.
Vista Conrad Tower-1 Floors
This tower is slated to stand tall with a basement, ground, and six floors, each contributing to its architectural excellence. The basement boasts 19 units of commercial potential, setting the stage for a thriving business hub. The ground floor hosts four shops, each standing at an impressive height of 18.5 feet, offering prime visibility and prominence.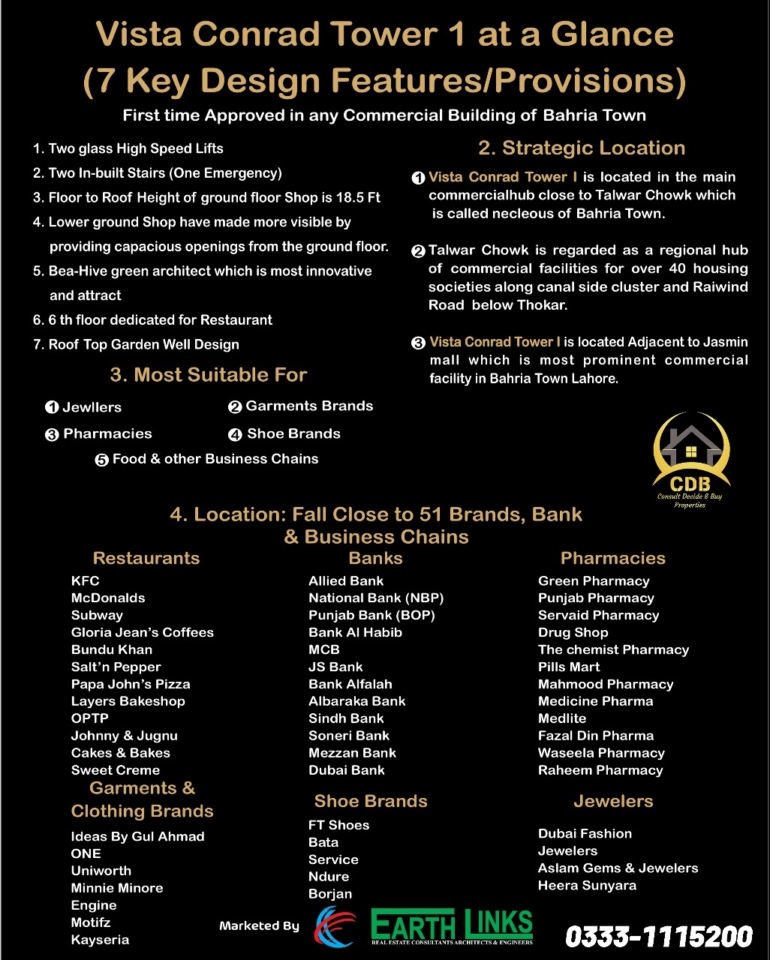 Surrounded by Big Brands
Vista Conrad Tower-1 finds itself surrounded by the retail giants of the commercial world. KFC, McDonald's, Subway, Gloria Jeans, OPTP, Johnny and Jugnu, and more are a stone's throw away. Banks, clothing brands, pharmacies, and jewelers further enhance the appeal of the commercial landscape. The first floor introduces 10 more commercial units, creating a dynamic retail haven.
Residential Options in Vista Conrad Tower-1
From the second floor to the fifth, residential apartments take center stage, offering a blend of modern living and commercial convenience. Four exclusive residential units comprise two 1-bed apartments, one studio apartment, and one 2-bed apartment. As you ascend to the sixth floor, an open-sitting hall awaits, hosting a restaurant to elevate your dining experience.
Any questions, contact us on WhatsApp for prompt response.
Vista Conrad Tower-1 Affordable Prices and Installments
Vista Conrad Tower-1 extends a 1.5-year installment plan, ensuring flexibility for investors. The project's prices are not only competitive but also accompanied by a transparent payment plan. For a detailed breakdown, refer to the comprehensive payment plan image below.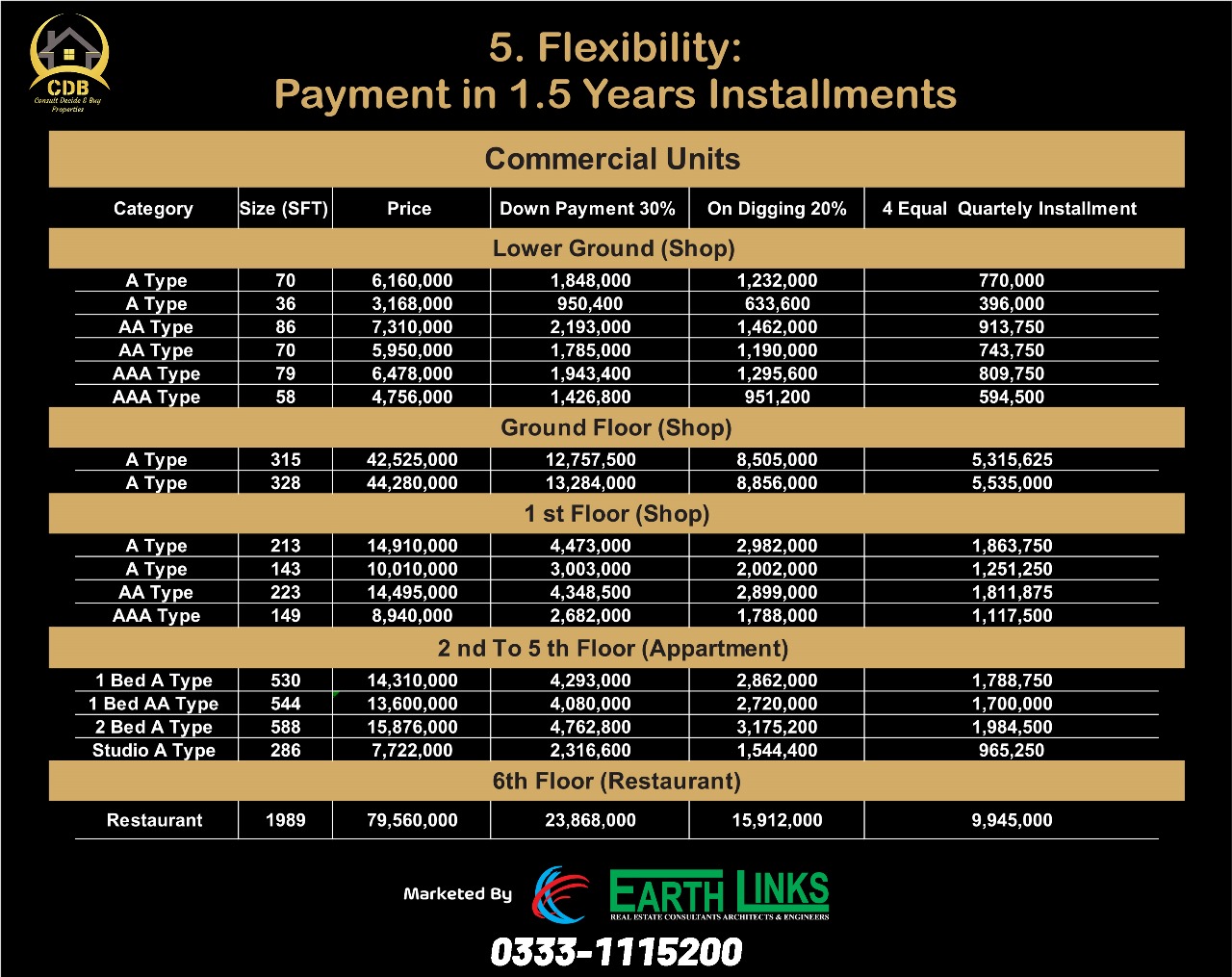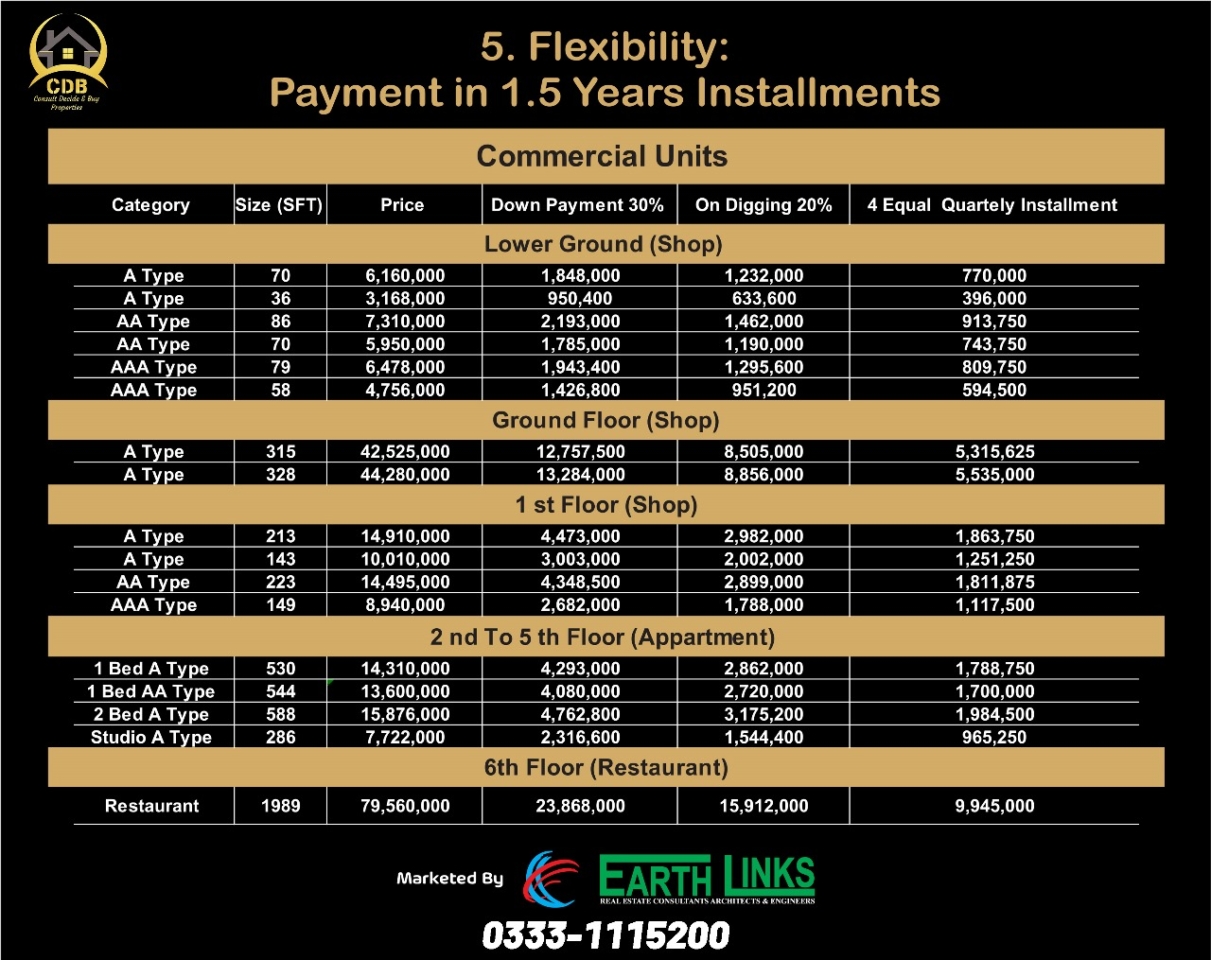 Contact CDB Properties
Your gateway to a lucrative commercial investment awaits. For booking and additional details, connect with CDB Properties. Elevate your investment portfolio with Vista Conrad Tower-1, where commerce meets architectural brilliance.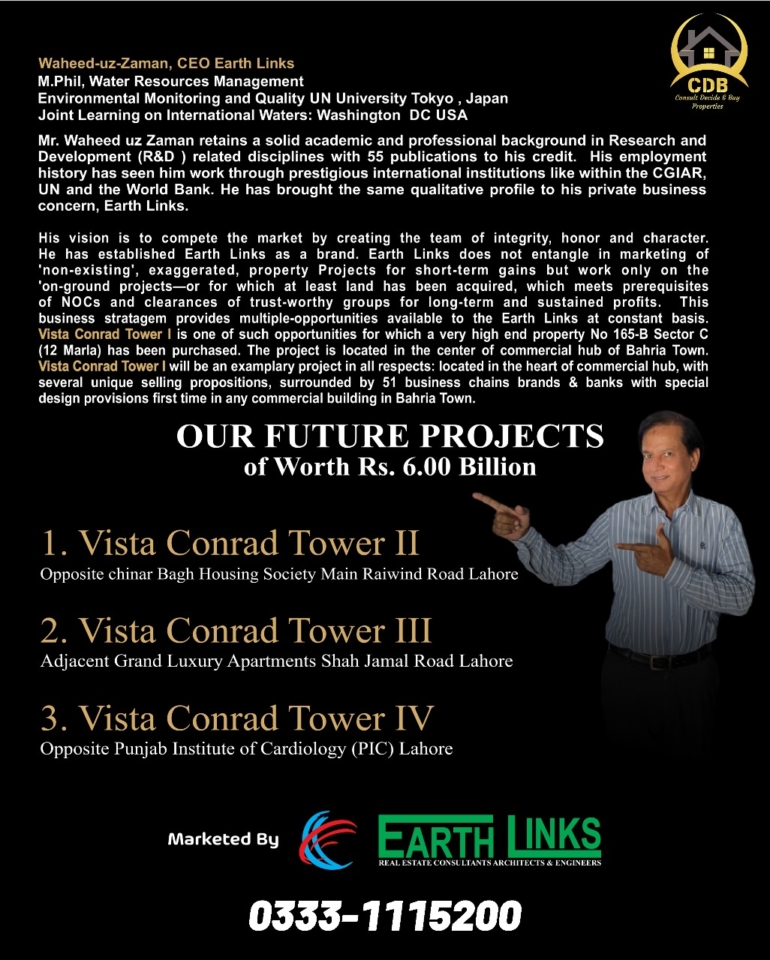 Contact: 03331115100
Contact: 03331115200
If you are visiting our website for the first time, you can make your very first deal with CDB Properties for free.
To avail this offer click on the below chat button
Check out our Social Media pages for the newest updates of properties
Rate Now, we'd love to hear your feedback on this article.