Bahria Town Islamabad has become synonymous with world-class infrastructure, attracting numerous investors and renowned brands. Bahria Town Phase 8 stands out as the main business hub among its various phases. This blog focuses on one of the exciting projects in Phase 8, named "The View 2" by Titanium Group, located near the iconic Statue of Liberty in Islamabad.
Titanium Group: A Trusted Developer:
Titanium Group has a strong track record of delivering successful projects across Pakistan. In Bahria Town Lahore, they have already completed "The View 1" project. With its expertise in marketing and sales, Titanium Group has gained the trust of investors and buyers alike.
Layout and Offerings:
"The View 2" is a 10-story commercial building offering a range of commercial and residential spaces. The lower ground, ground, 1st, and 2nd floors are dedicated to commercial activities, accommodating executive offices, branded outlets, and commercial shops. From the 3rd to the 6th floor, there are residential apartments available, including studio, 1-bed, and 2-bed units. The 7th and 8th floors are designated for hotel apartments, providing a unique hospitality experience.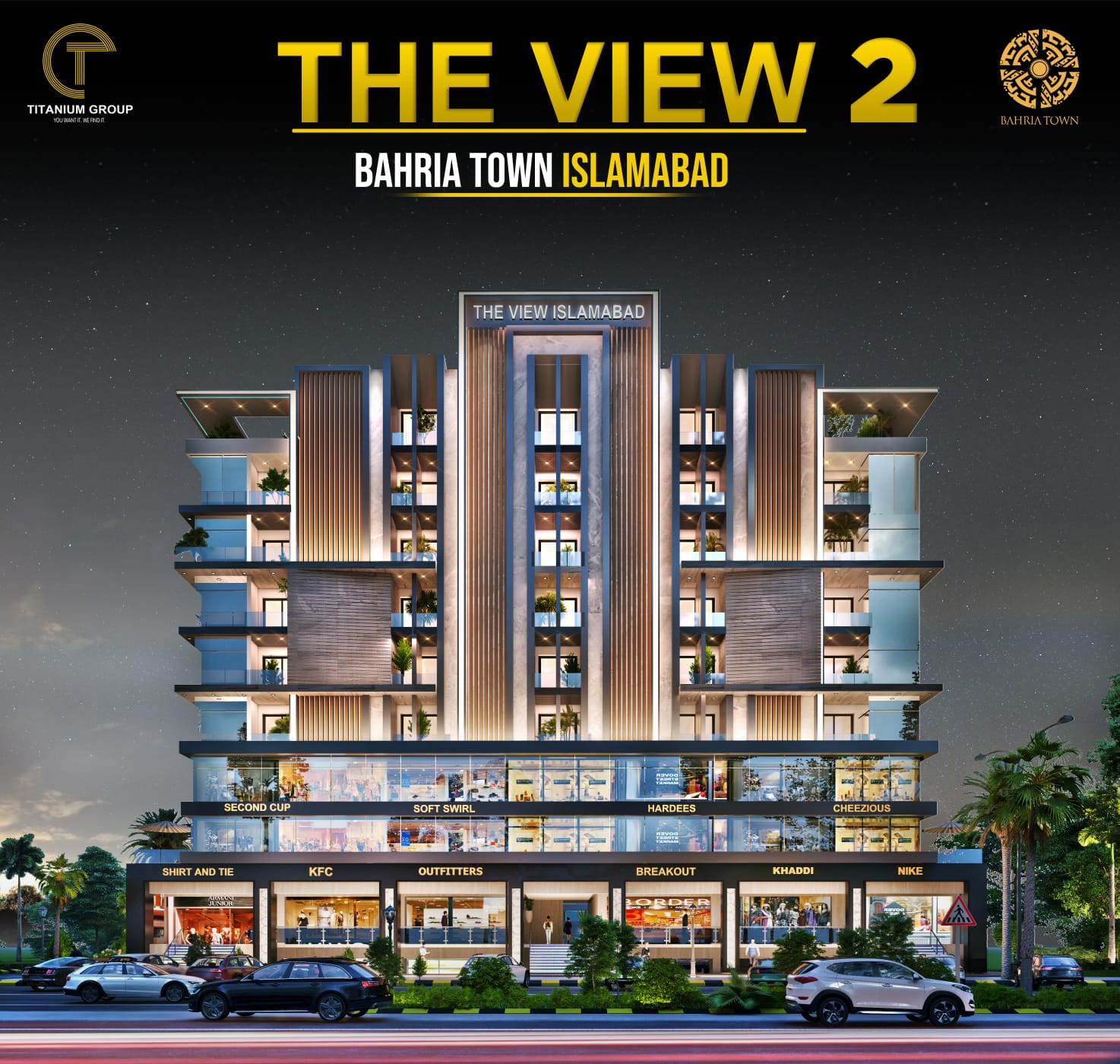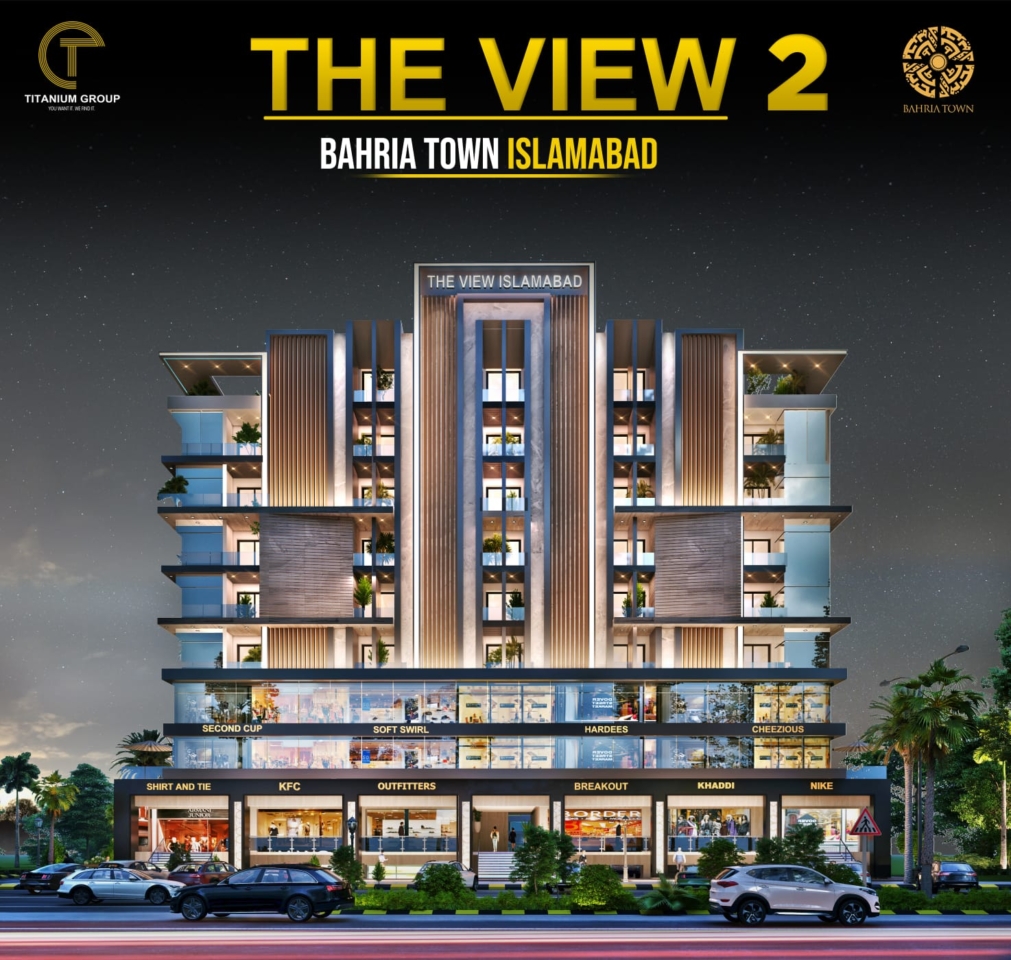 Any questions, contact us on WhatsApp for prompt response.
Pricing and Payment Plan:
The commercial area on the lower ground floor is available at a rate of 35,000 per square foot, while on the ground floor, it is priced at 55,000 per square foot. The residential units offer an excellent investment opportunity, with a booking starting at 14 lacs. These pre-launch prices present a compelling advantage compared to the higher rates observed in nearby projects. The payment plan spans 2.5 years, and possession is expected to be granted within 2 years. Following are the payment plans for different opportunities in this project: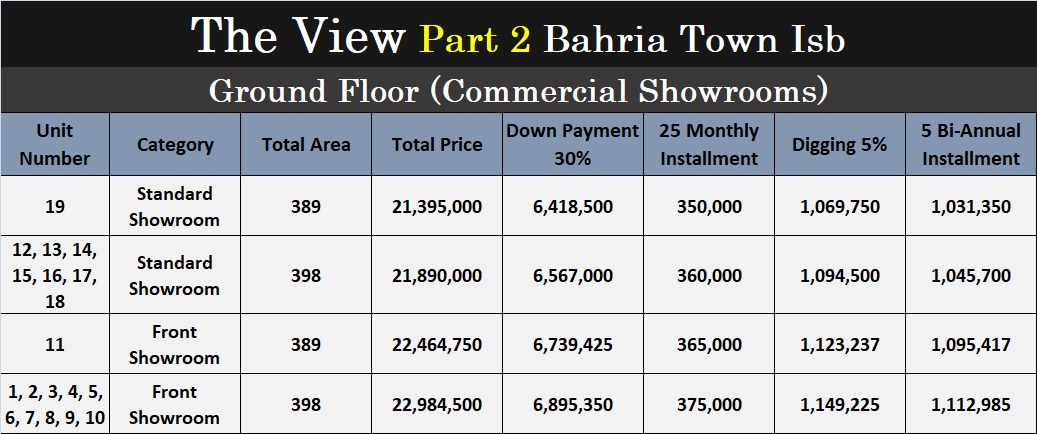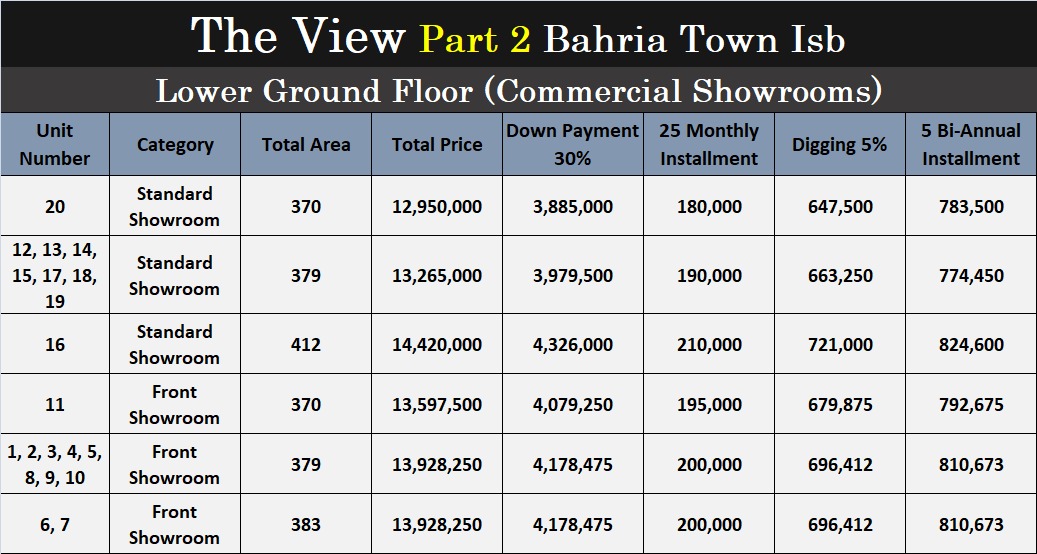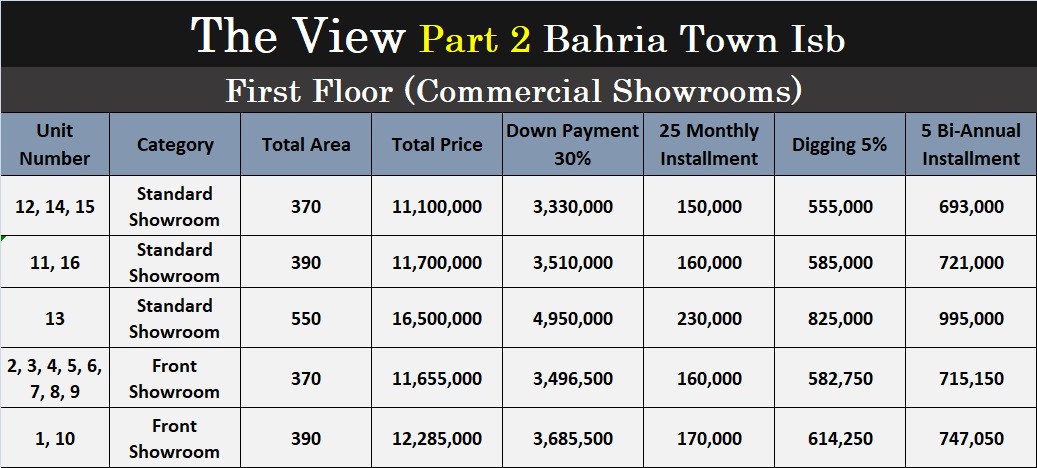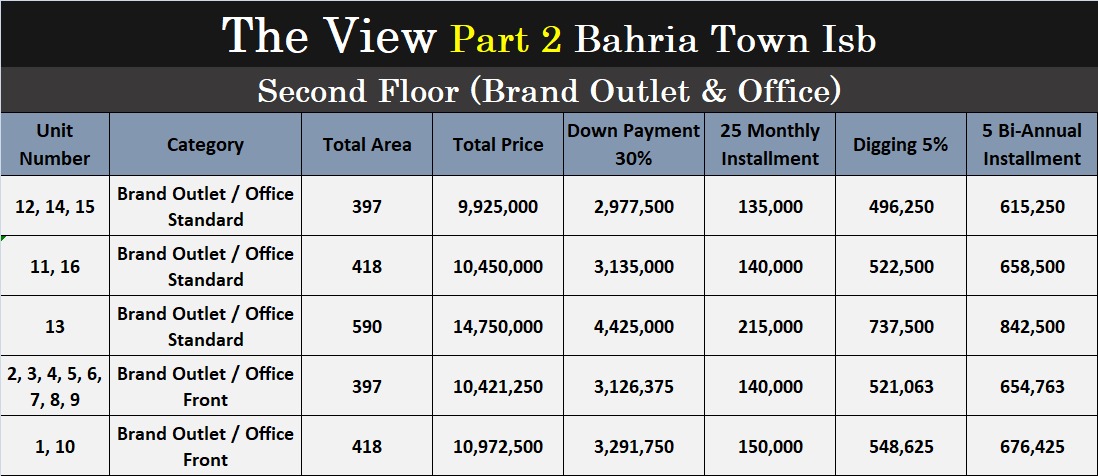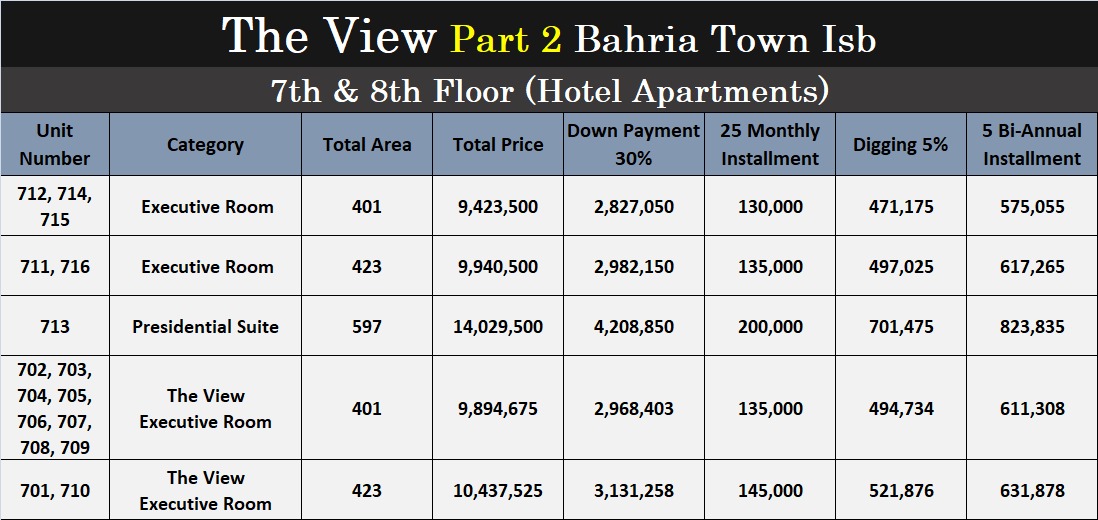 Upcoming Construction and Increasing Prices:
With all initial proceedings completed, the construction of "The View 2" is set to commence within a few weeks. As the project takes shape, the prices are anticipated to increase, making it an opportune moment for investors and buyers to secure their units. To ensure you get this promising project, we recommend reaching out to CDB Properties for booking and further details.
Conclusion:
"The View 2" by Titanium Group is an exciting commercial and residential project located in Bahria Town Phase 8, Islamabad. Its prime location, diverse offerings, and reasonable prices present a compelling investment opportunity. The project's attractive payment plan and expected possession within 2 years make it an appealing choice for those seeking high-quality commercial and residential spaces. To explore the potential of "The View 2" and secure your investment, contact CDB Properties today.
Contact: 03331115100
Contact: 03331115200
If you are visiting our website for the first time, you can make your very first deal with CDB Properties for free.
To avail this offer click on the below chat button
Check out our Social Media pages for the newest updates of properties
Rate Now, we'd love to hear your feedback on this article.