Nelson Homes are the most sought-after residential project of Al Kabir Town Phase 2. The project offers completely developed three marla homes for the residents. These lavish homes are state-of-the-art of modern living styles. Nelson Homes have developed houses that provide all basic facilities in it. Nelson Builders are known for delivering top-quality projects in committed time.
Location:
Nelson Homes are located at a prime location to provide residents with easy access to nearby commercials. These homes are in E Block and Ali Block of Al-Kabir Town Phase 2. It is a developing area with several commercial projects within walking distance.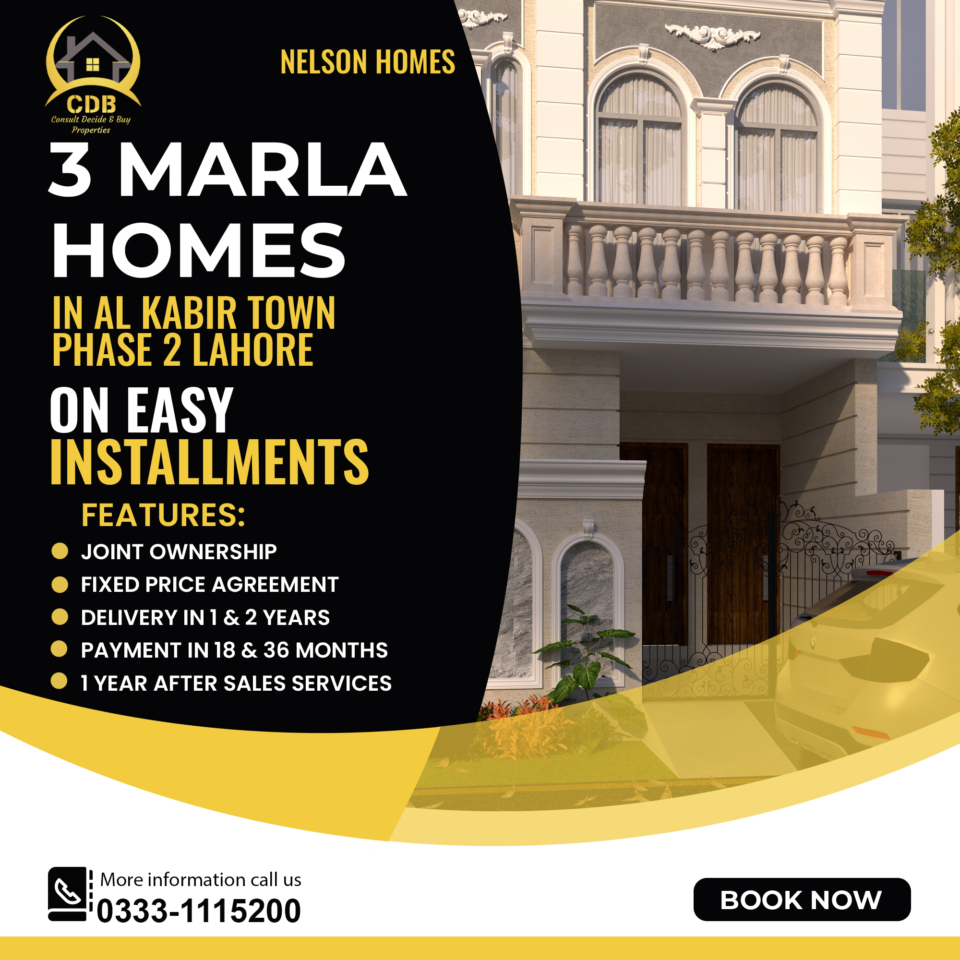 Development Status:
The development of any project raises its worth in the market. Currently, Nelson Homes are in the initial development phase. These lavish homes are offered at pre-launch prices. These pre-launch prices are valid till 31st March 2023. And then the prices of the homes will rise. Several amenities, such as parks and mosques, are being developed nearby. Soon both of these will be operational for the residents. These houses come in two different styles, given below:
Modern Style Homes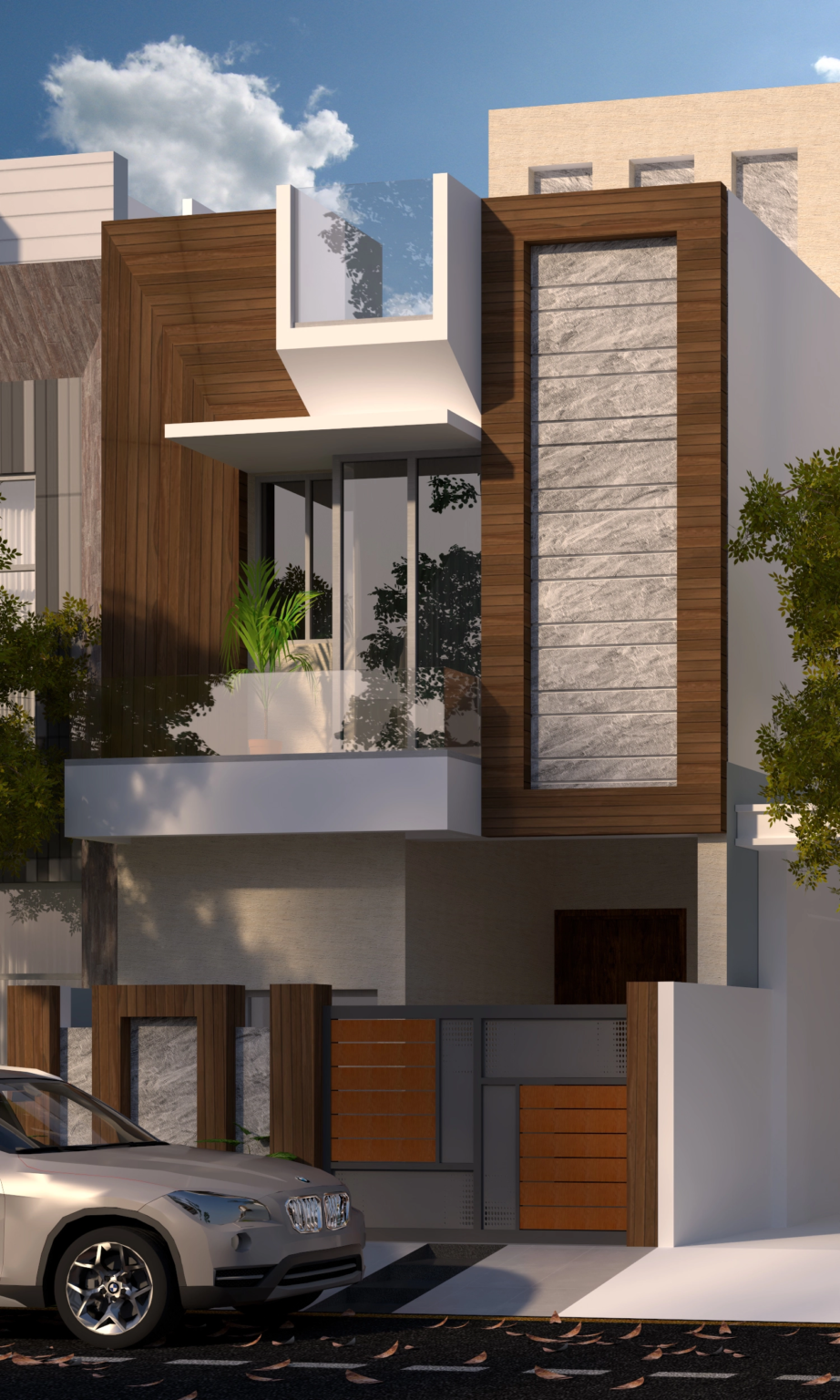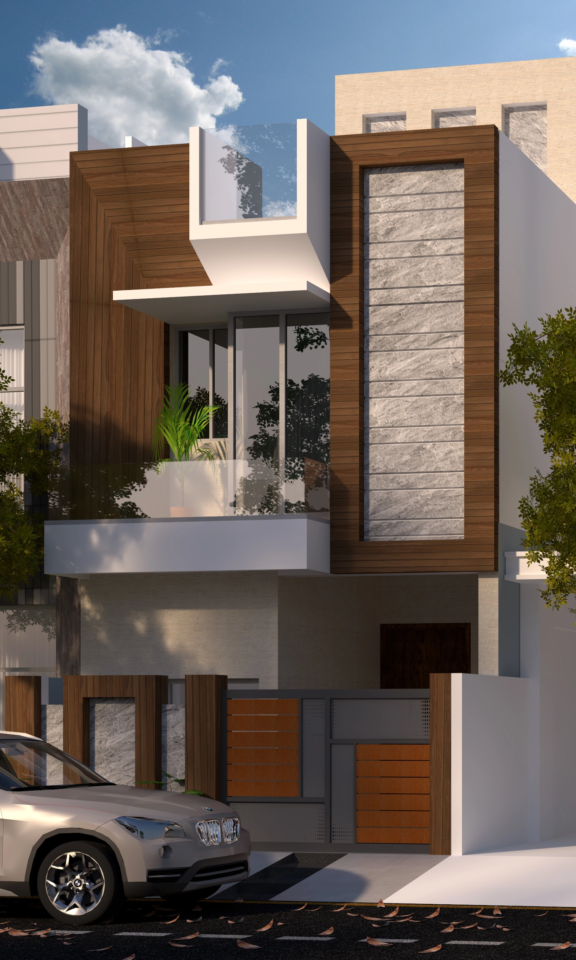 Spanish Style Homes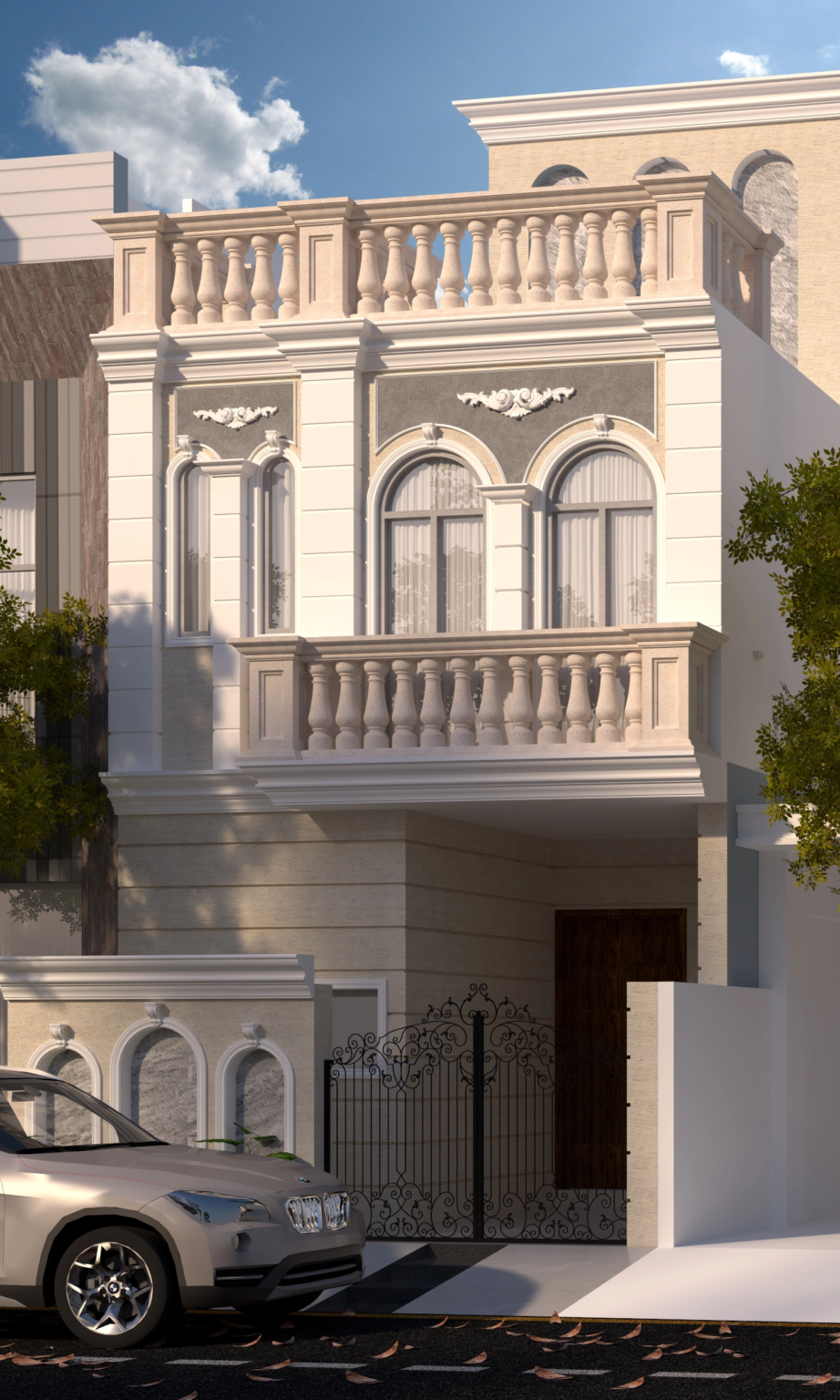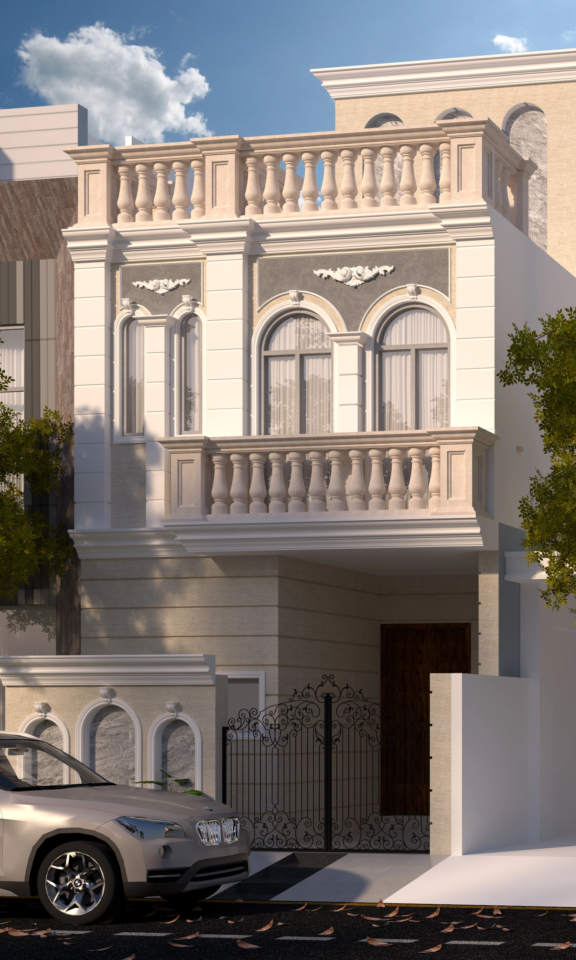 Any questions, contact us on WhatsApp for prompt response.
Payment Plan:
The prices of these houses are very convenient for investors. Nelson builders offer two different payment plans. Here is the detailed payment plan for Nelson Homes: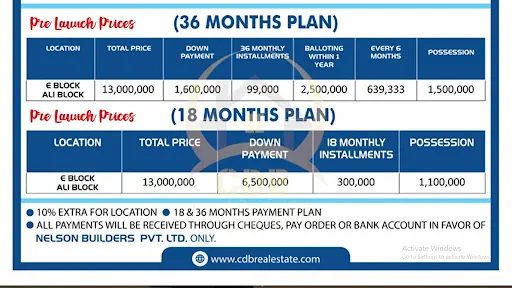 Investors can choose any payment plan that fits their affordability. However, we recommend choosing 18 monthly installment plans to get possession of the homes after a year.
Booking
For booking and further details, contact CDB Properties. We are authorized dealers of Nelosnn Builders and provide the best guidance and the latest updates about the project. Investors should not miss out on the chance to invest in this project. And book your home by contacting us.
Contact: 03331115100
Contact: 03331115200

If you are visiting our website for the first time, you can make your very first deal with CDB Properties for free.
To avail this offer click on the below chat button
Check out our Social Media pages for the newest updates of properties
Rate Now, we'd love to hear your feedback on this article.