Urban City Lahore is a highly sought-after project due to its prime location and state-of-the-art amenities. Recently, the developers of Urban City Lahore organized a ground-breaking ceremony, which marked the beginning of the development work on this ambitious project. The ceremony was attended by a large number of real estate investors, builders, and other stakeholders who showed great enthusiasm and interest in the project.
Location
Urban City Lahore is situated on the main Kala Shah Kaku GT Road, a highly accessible location. The Government of Punjab has also approved the route expansion of the Metro Bus Lahore to Kala Shah Kaku, which will be a significant advantage for Urban City Lahore. And other surrounding societies, such as Al-Kabir Orchard and Lahore Smart City, will also get this advantage. 
Payment Plan
Urban City Lahore offers a budget-friendly payment plan for investors. The payment plan includes a three-year installment plan, which makes it easier for investors to invest in the project. The project offers 3 marla, 5 marla, 10 marla, and 1 kanal residential plots, with expectations of launching 2 marla, 4 marla, and 8 marla commercial plots in the near future. Following is the detailed payment plan of Urban City Lahore: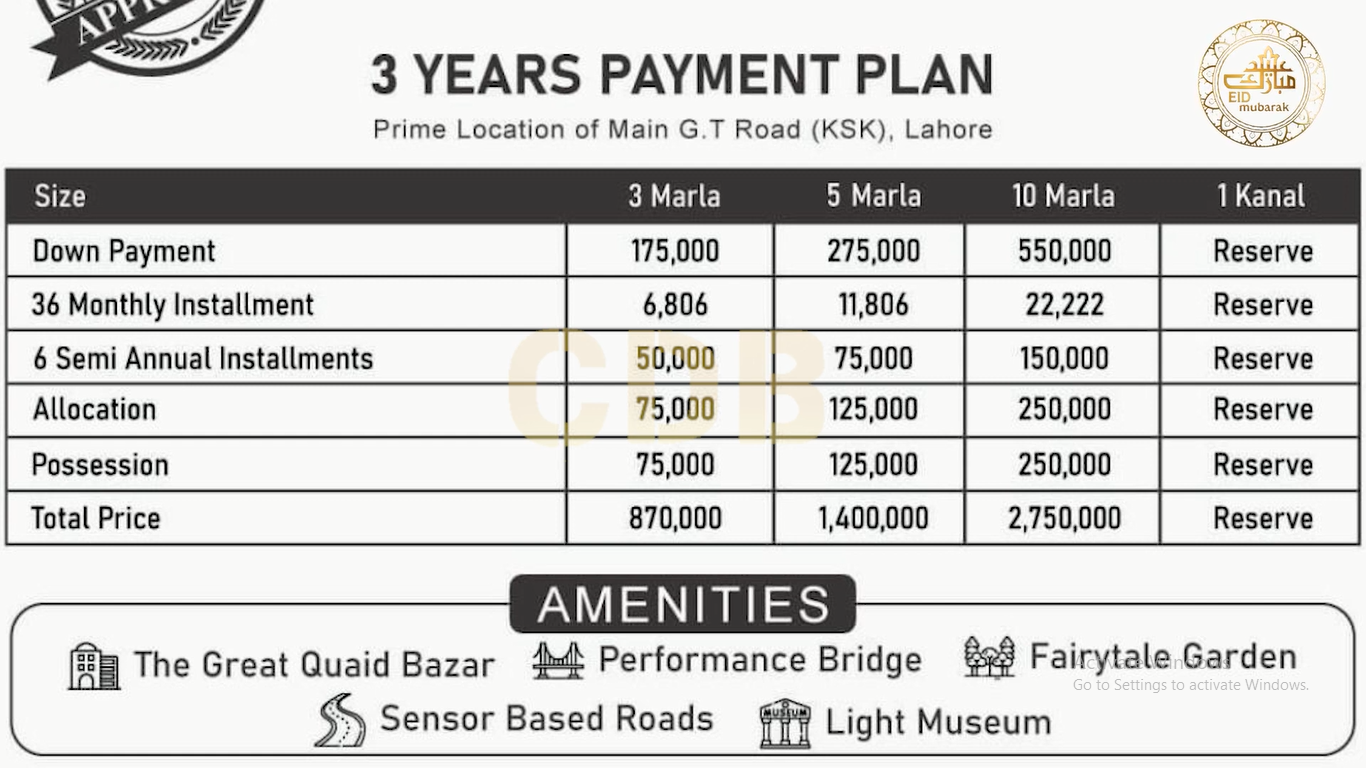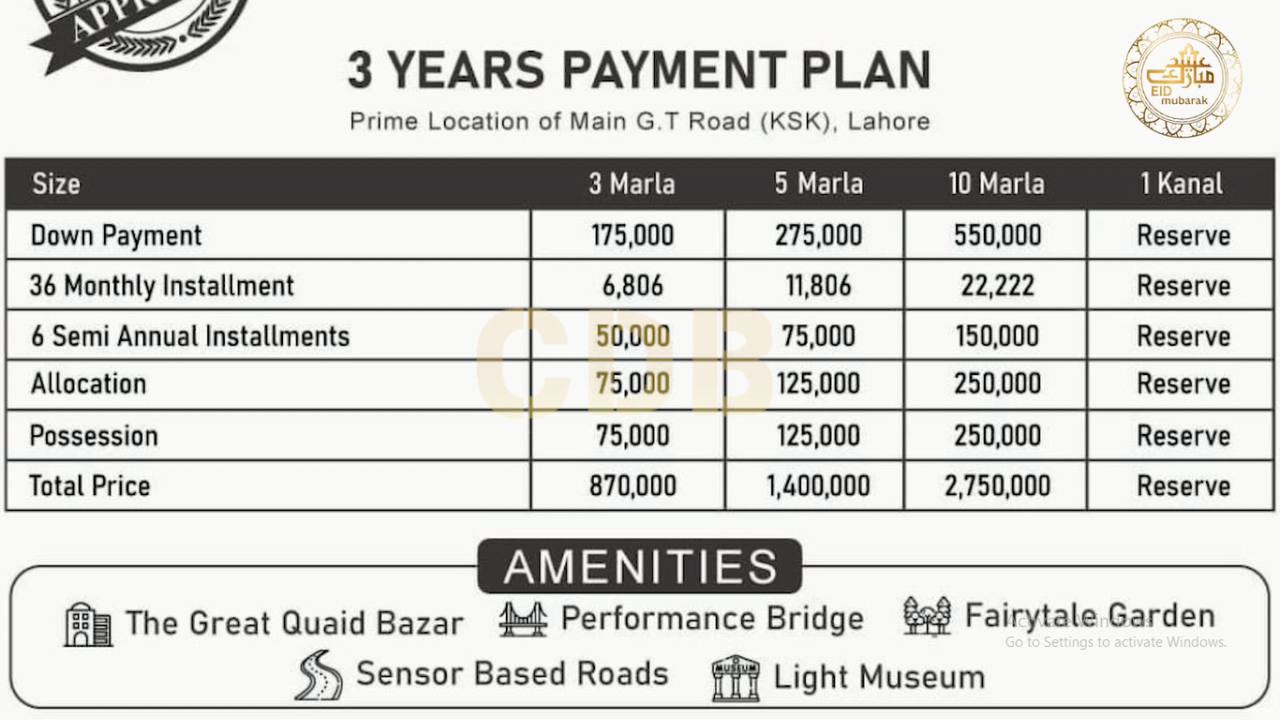 Any questions, contact us on WhatsApp for prompt response.
Development Work
The ground-breaking ceremony of Urban City Lahore marked the start of the development work on the project. Heavy machinery has already been installed on the site, and the development work is in full swing. This is excellent news for investors, as the project's development work will boost the prices of the plots in the project.
Contact CDB Properties
If you are interested in investing in Urban City Lahore, contact CDB Properties for further details and booking. CDB Properties is a well-reputed real estate agency that provides expert advice and guidance to investors regarding real estate investment opportunities in Lahore. Our contact details are as follows:
Contact: 03331115100
Contact: 03331115200
If you are visiting our website for the first time, you can make your very first deal with CDB Properties for free.
To avail this offer click on the below chat button
Check out our Social Media pages for the newest updates of properties
Rate Now, we'd love to hear your feedback on this article.