If you are looking for a comprehensive guide to the Bahria Town Karachi 2 Master Plan, look no further! This blog post will provide an overview of the map details for Bahria Town Karachi 2. We will also discuss some key features related to Bahria Town Karachi. So, if you are interested in learning more about Bahria Town Karachi 2, stay with us.
Bahira Town Karachi is one of the most developed areas in Karachi right now. Bahria Town Karachi initially launched a map of the society and provided all necessary details in the work plan for this mega project. All the work in this project is categorized into priorities. According to the map, the total area of Bahria Town Karachi is 4,756 acres. That is spread over 202 kilometres.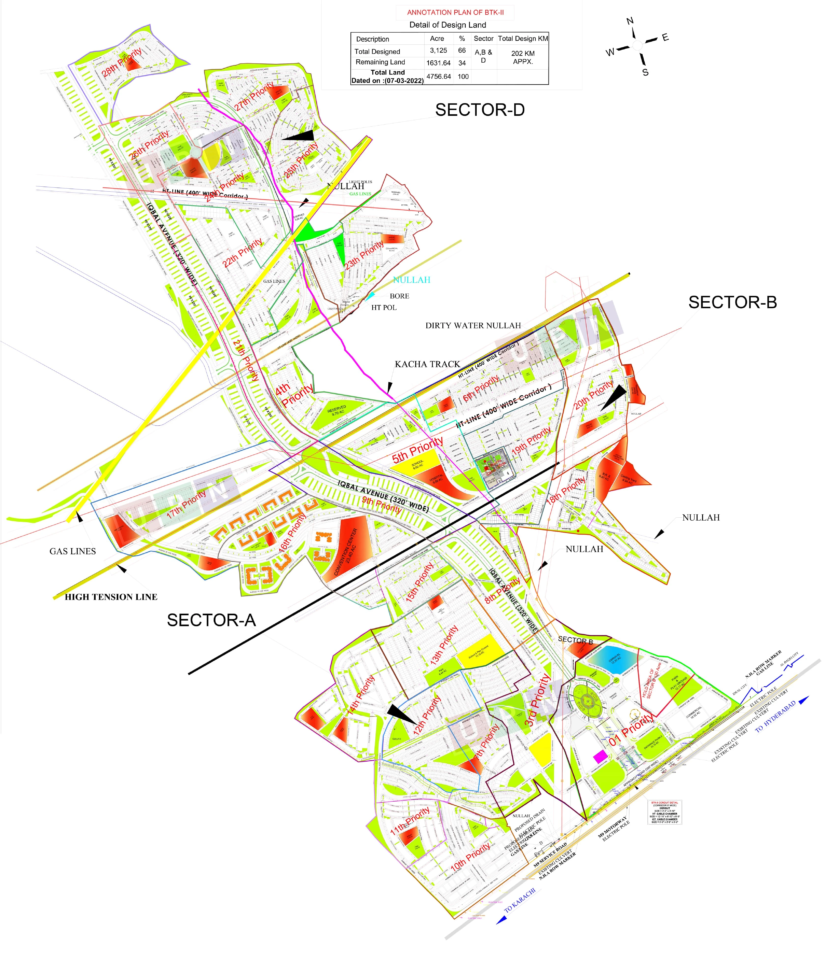 This map initially depicts the area divided into Sector A, Sector B and Sector D. The development work in this area is divided into 28 priorities. All the priorities and their details are given in the following table: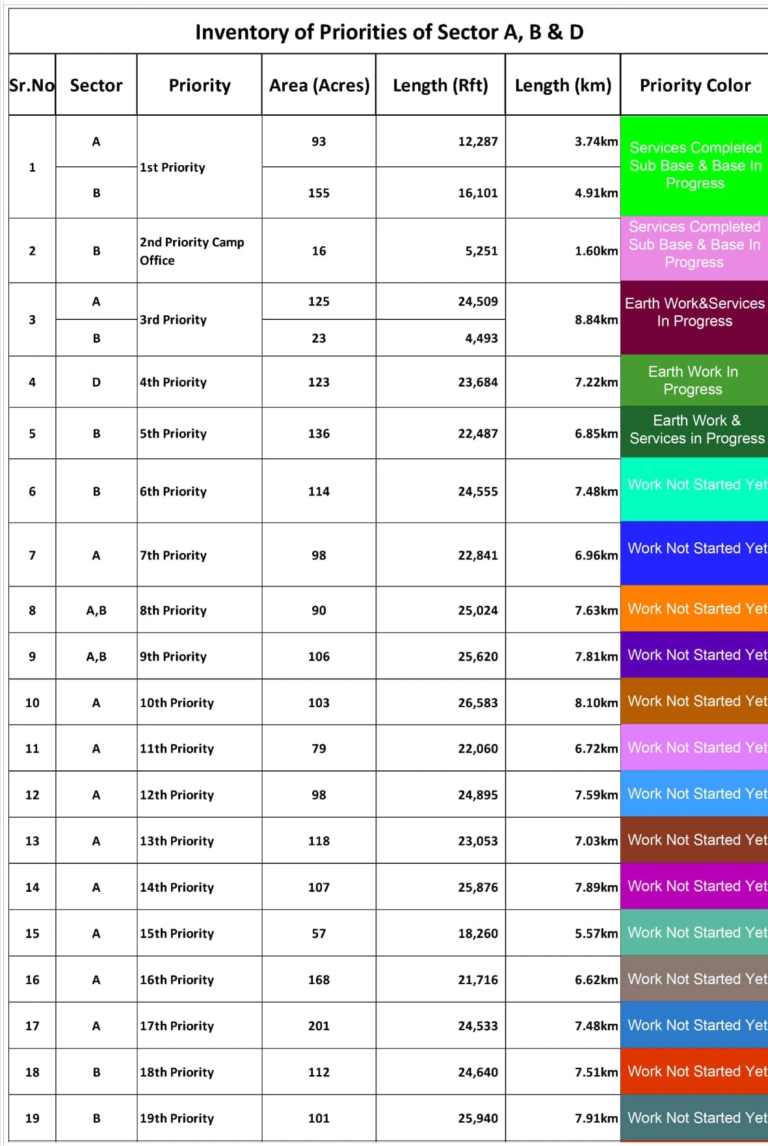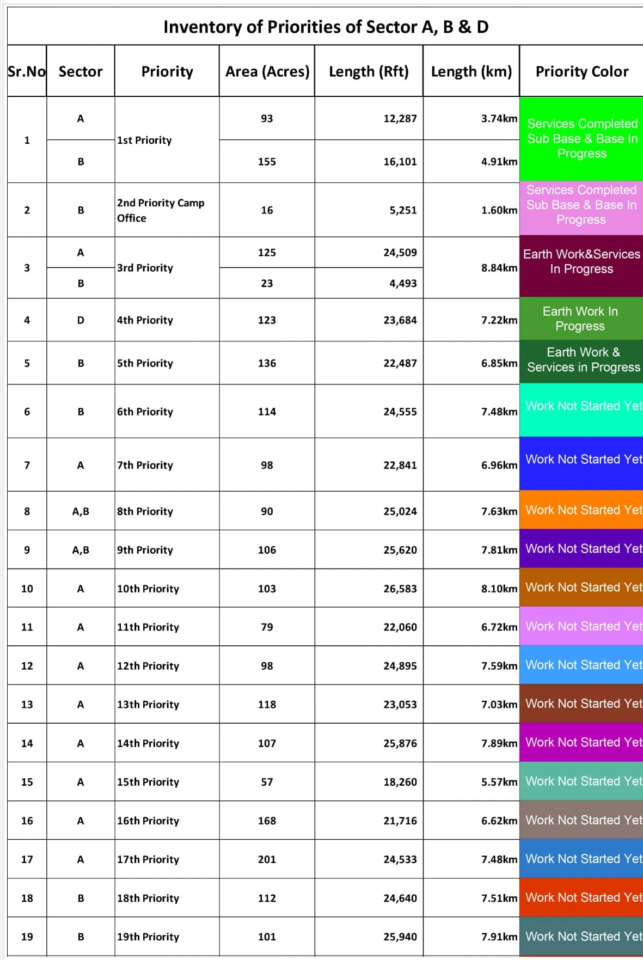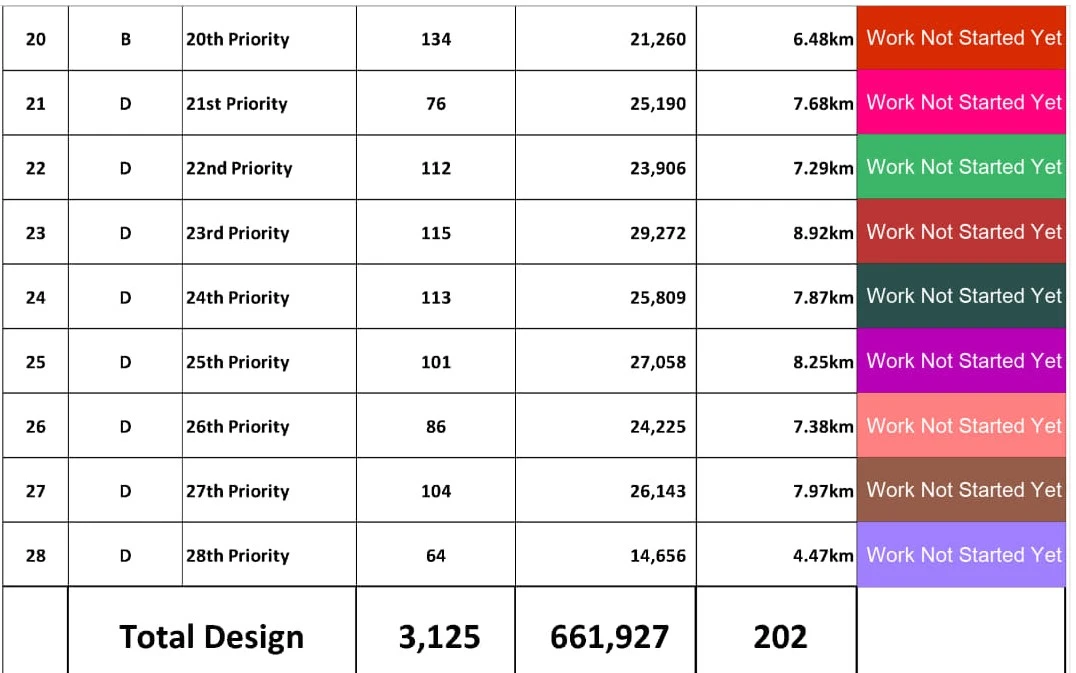 Any questions, contact us on WhatsApp for prompt response.
In the map there are no commercial properties given on this map. Only residential plots, Villas and apartments are mentioned. There are four sizes of plots, three types of apartments and two sizes of villas are available. The sizes of residential properties mentioned in this map are given below:
Plots:
125 Yards
250 Yards
500 Yards
1000 Yards
Apartment:
Villas:
According to the initial map of Bahria Town Karachi 2 (BTK 2), several parks are spread over. In addition, various schools, shopping malls, masjids, hospitals and other necessary facilities will be available in the vicinity.
This comprehensive guide aims to provide you with an overview of the map details and all necessary information related to Bahria Town Karachi 2. Although the map is launched at the initial phase of Bahria Town Karachi, there are a few changes.
The pricing plan of BTK 2 is highly convenient. BTK 2 offers three years of pricing plan and provides the facility for investors to book their properties with only a 10% down payment. For further details and the latest updates, contact CDB Properties. We are open to providing you with free consultations.
Contact: 03331115100
Contact: 03331115200

If you are visiting our website for the first time, you can make your very first deal with CDB Properties for free.
To avail this offer click on the below chat button
Check out our Social Media pages for the newest updates of properties
Rate Now, we'd love to hear your feedback on this article.