A Bahria Orchard Mall is a shopping center that has everything under one roof. Shopping malls allow us to shop in comfort. The mall is divided into sections, each with its own population of people.
Orchard Mall Lahore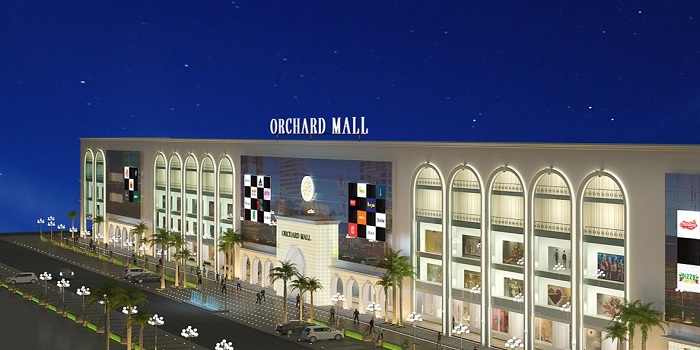 According to studies, six mall appeal criteria from customers' experiences include comfort, entertainment, variety, mall essence, convenience, and luxury, all of which the Orchard Mall possesses.
Orchard Mall is a fantastic retail centre in Bahria Orchard. With its superb location, it provides an excellent chance for investment. It was built to international standards, making it an appealing and inviting establishment.
The mall's amenities include entertainment activities, restaurants, and cafés.
Because there is something for both adults and children to do, Bahria Orchard Mall offers a fresh and unique place for families to spend valuable time together. Families can do whatever they desire in one location.
Location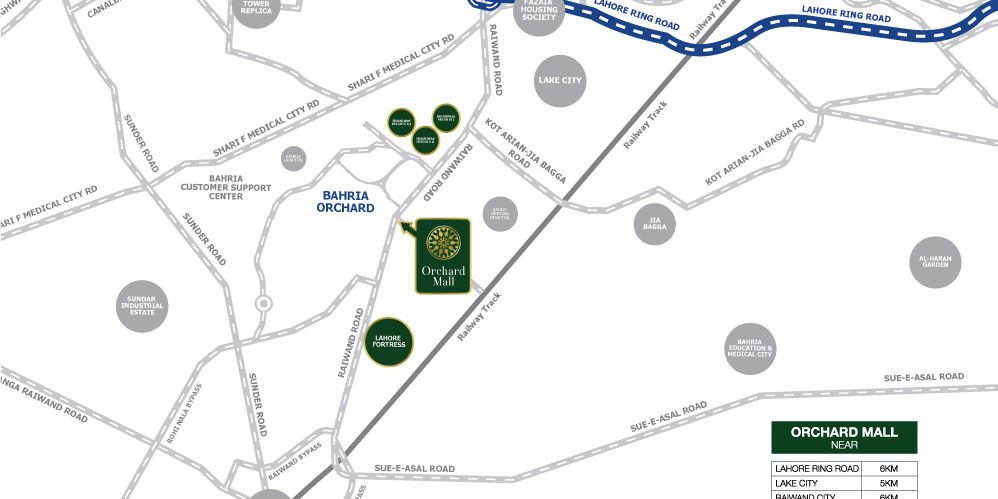 Mall is at the heart of phase 4 of the complex which includes amenities including School cinemas and an international hospital
Close to affluent communities and large population offering new market for Major lifestyle brands
Easy access from the road all ring roads Lahore
Planning
The mall is 150,000 square feet in size and has Sevens floors: the basement, ground floor, first floor, second floor, and third floor There are almost 250 retail spaces. There are over 200 various sized stores accessible due to the wide space.
The mall is built to high quality, supporting cutting-edge architectural style, and is one of Lahore's most prominent developments.
With comfort in mind, it is effectively insulated with solar power and recycling.
Payment Plan of Bahria Orchard Mall
The payment plan for this commercial sector will be quite simple and convenient, allowing investors to invest here with ease. Following the down payment, investors will be provided a simple monthly payments plan to ease their investment. The prices of the stores here range from PKR 1,500,000 to PKR 1,600,000, which are reasonable in comparison to the market. On final payment, this project offers a 6% rental income to investors.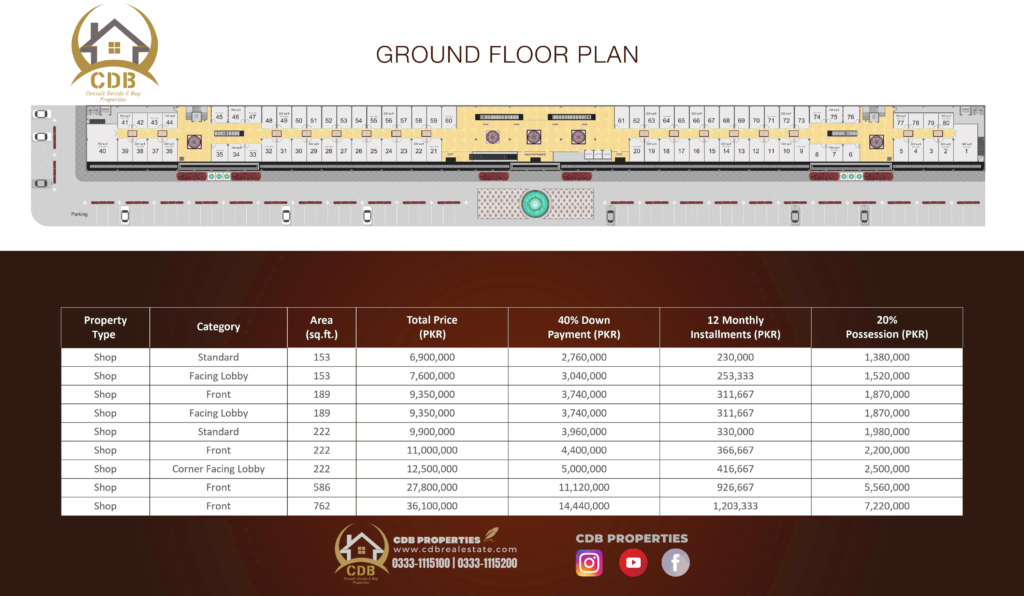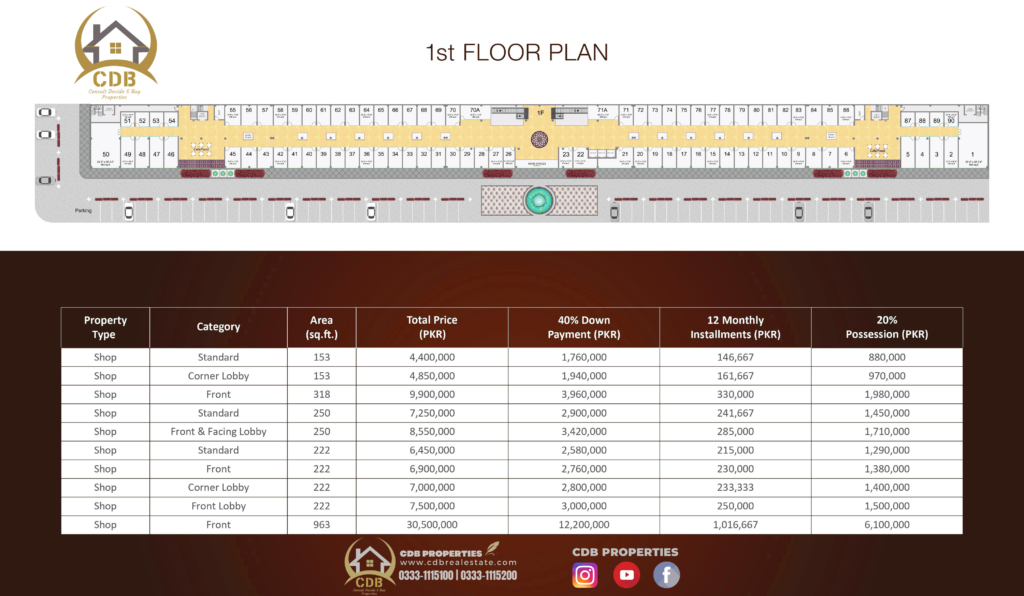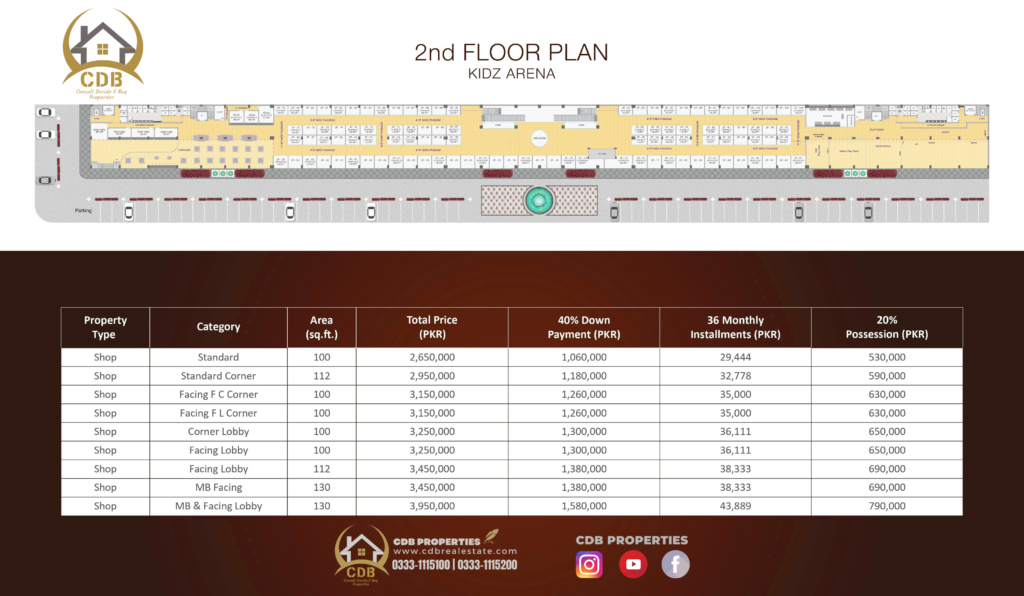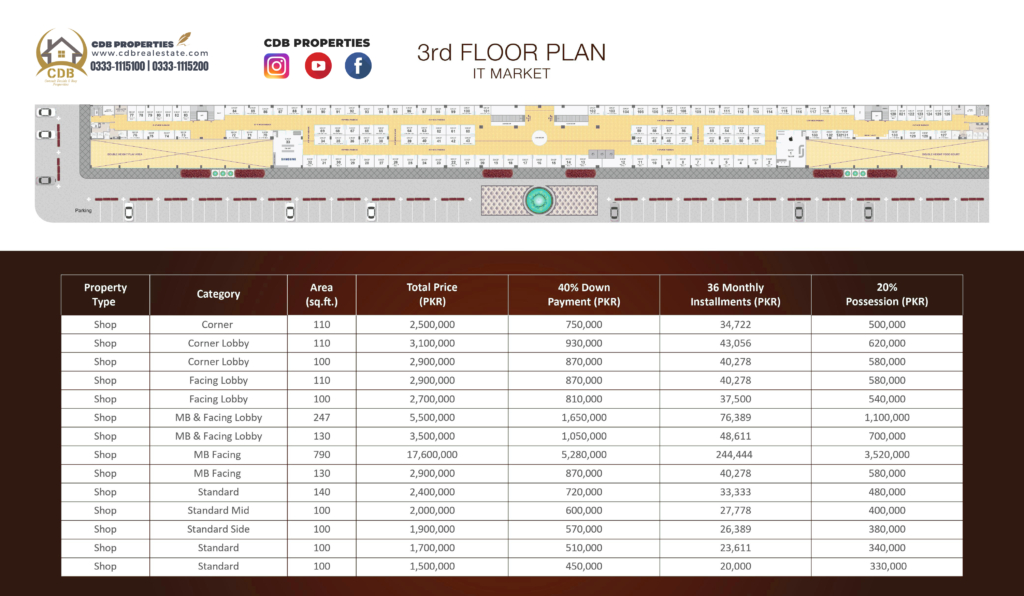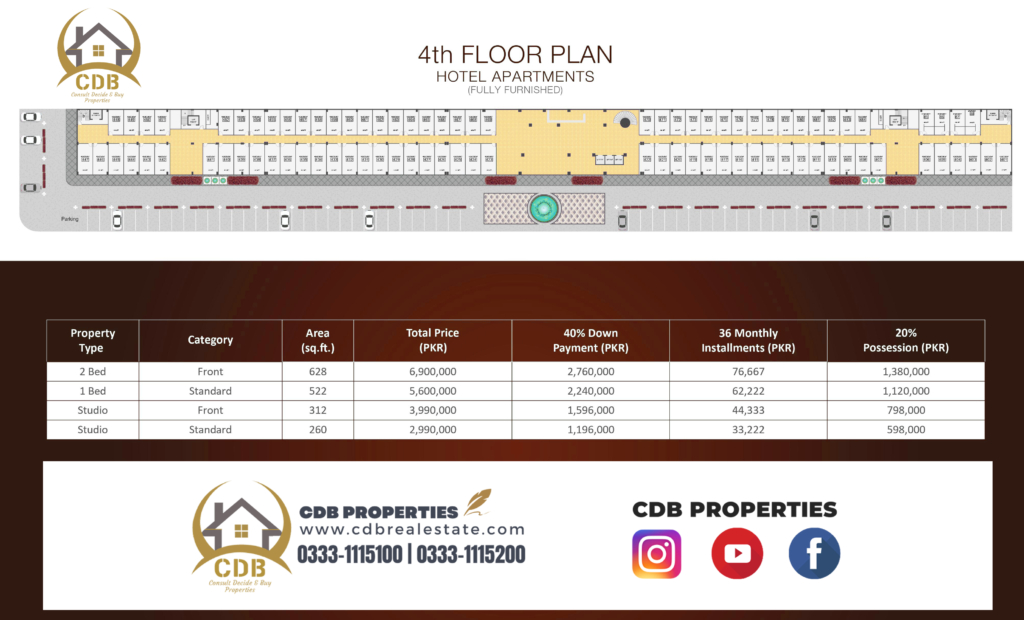 Any questions, contact us on WhatsApp for prompt response.
Offered for Your Best Return
Capital growth on a square land-based asset plus
Granted retinal income which possible are beyond 10%
Experienced shopping Centre management team
Brand and Attraction
Be a part of the Orchard family to become an important member of the Bahria Orchard Mall brand in which you can promote top brands or even start your own brand and build it up, you will receive brand support for promotions and expert advice in helping with leasing and franchises.
It has an immense lobby that will hold different events such as modeling runway, music festivals, etc.
In order to spend time with loved ones, the mall has an excellent dining experiences and play lands for the little shoppers.
It is home to most of the well-known brands around.
Bahria Orchard Mall is stylish as well as entertaining which makes it a perfect place for investment and also for our shoppers to have a memorable shopping experience.
Features and Facilities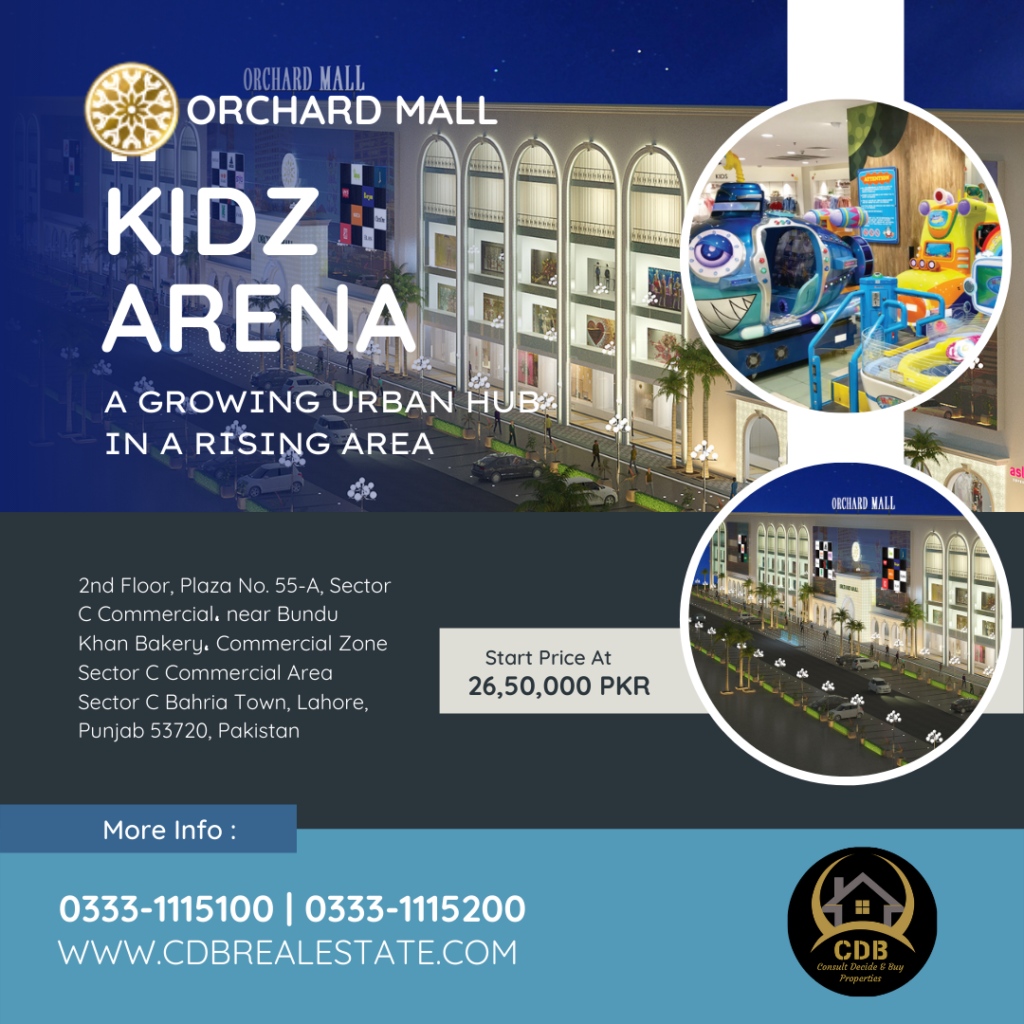 Spacious
Top location
Deluxe Commercial Spaces
High end CCTV coverage
Modern architecture
Quality construction
Easy parking
Plenty of parking spaces
Entertainment activates
Restaurants, cinemas, cafes
Luxurious lobbies
Fashion runway
Creative play areas
Top brands
So don't wait and book your commercial property in IT Market of Orchard Mall Bahria orchard.
Contact us:
For booking a commercial shop in IT Market Orchard Mall in Bahria Orchard Lahore, contact CDB Properties for further details. We provide you with better consultations and give the most recent and latest details for any real estate matters. You can also visit our YouTube Channel for the latest updates in the real estate world.
You can contact us at the following phone numbers for additional information.
Email: [email protected]
Contact: 03331115100
Contact: 03331115200
CDB Properties Bumper Offer
If you are visiting our website for the first time, you can make your very first deal with CDB Properties for free.
To avail this offer click on the below chat button
Check out our Social Media pages for the newest updates of properties
Rate Now, we'd love to hear your feedback on this article.