When it comes to educational institutions, it is common to find numerous hostels and hotels in their vicinity. However, one prominent institution, Beacon National University, lacks commercial activity nearby. This gap has been filled by Waterfall Tower, an exceptional project located just opposite Beacon National University. Developed by Alif Holdings, renowned for its successful projects in Bahria Town and Bahria Orchard, Waterfall Tower offers a unique opportunity for commercial and residential activities in the area.
Prime Location and Developer's Reputation:
Waterfall Tower is strategically positioned on Tariq Gill Road, spanning an expansive area of 6 Kanal. The project comprises three towers and has already commenced construction. Notably, the inventory in the central and western towers has already been sold out by 90%, indicating its popularity among investors. This project holds the distinction of being LDA-approved, ensuring reliability and compliance with regulations.
Amenities and Layout:
Waterfall Tower features a joint basement, providing ample parking space for residents and visitors. The ground floor is dedicated to commercial shops, catering to the needs of both the residents and the wider community. From the 1st floor to the 7th floor, a variety of apartments are available, offering a range of choices to suit different preferences and requirements.
Waterfall Tower 1st to 4th Floor Layout: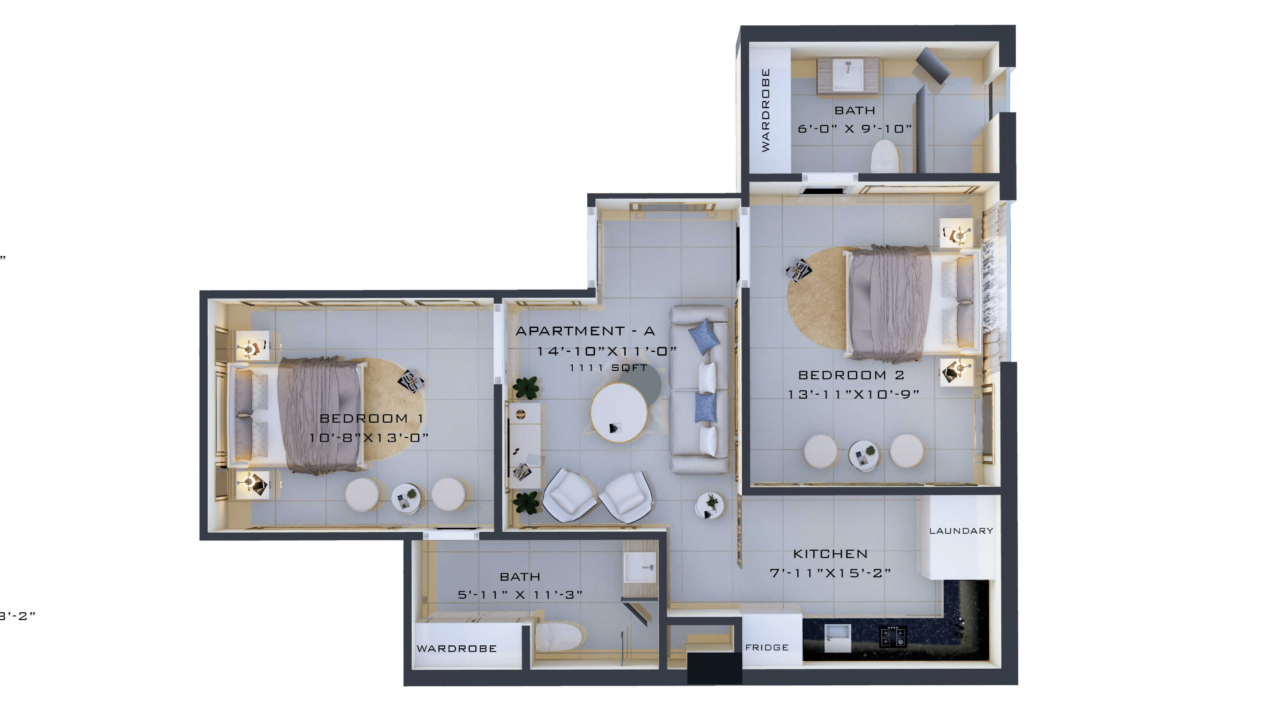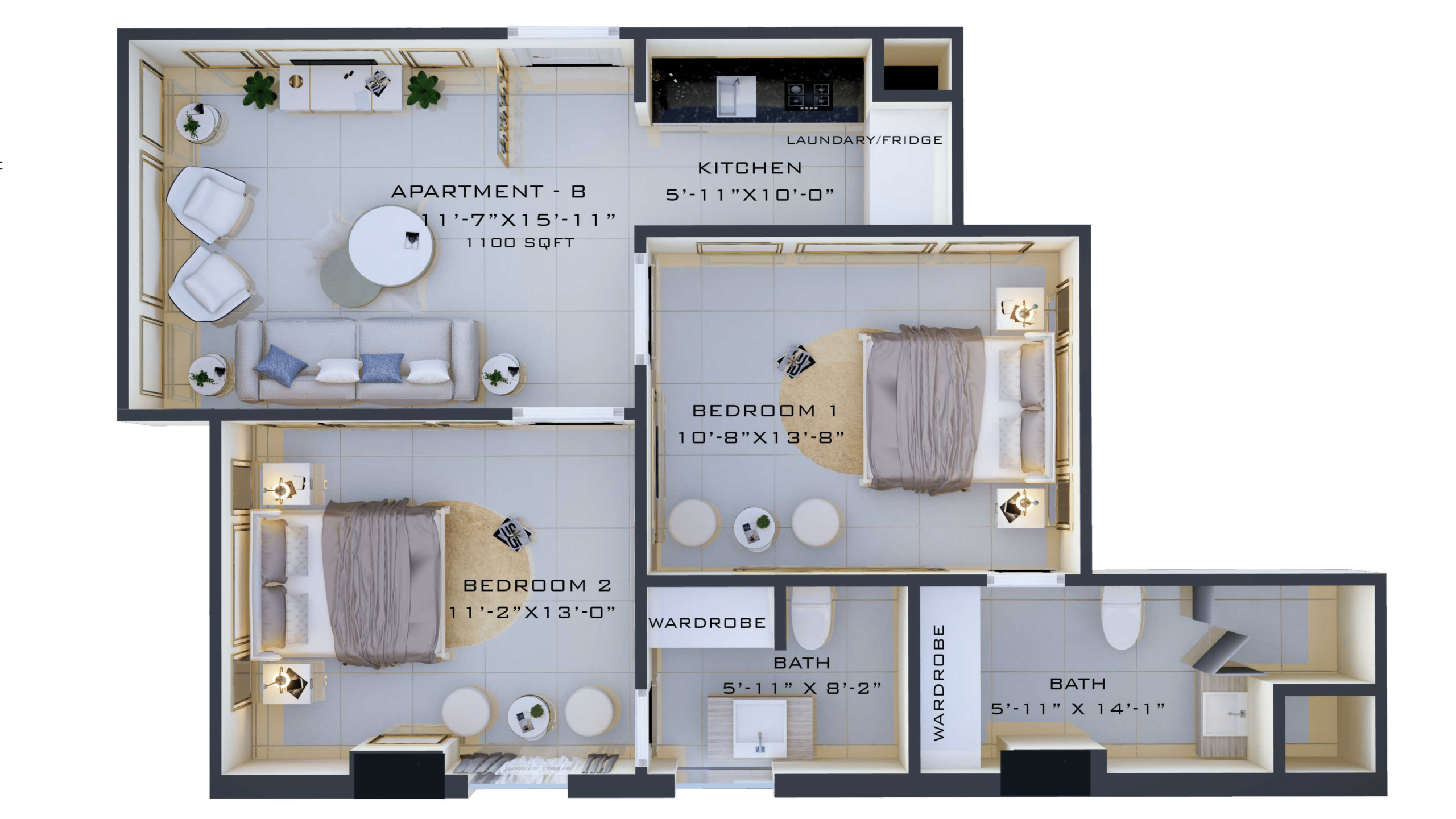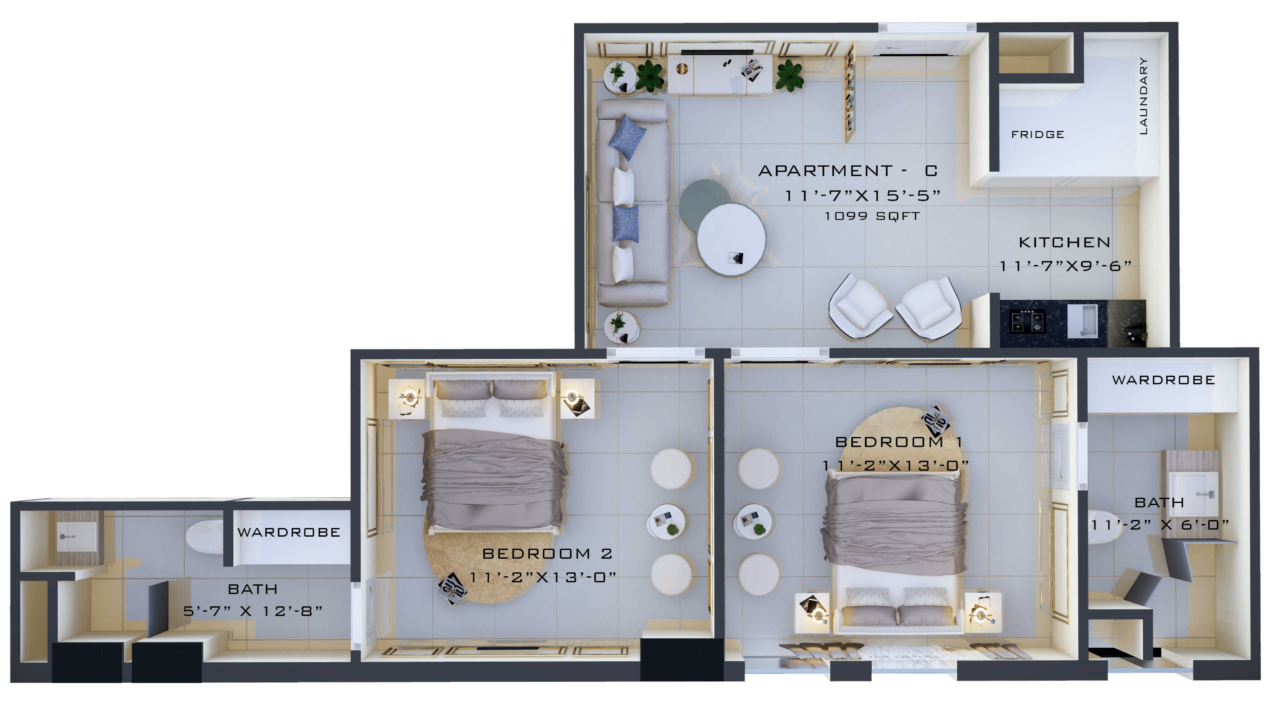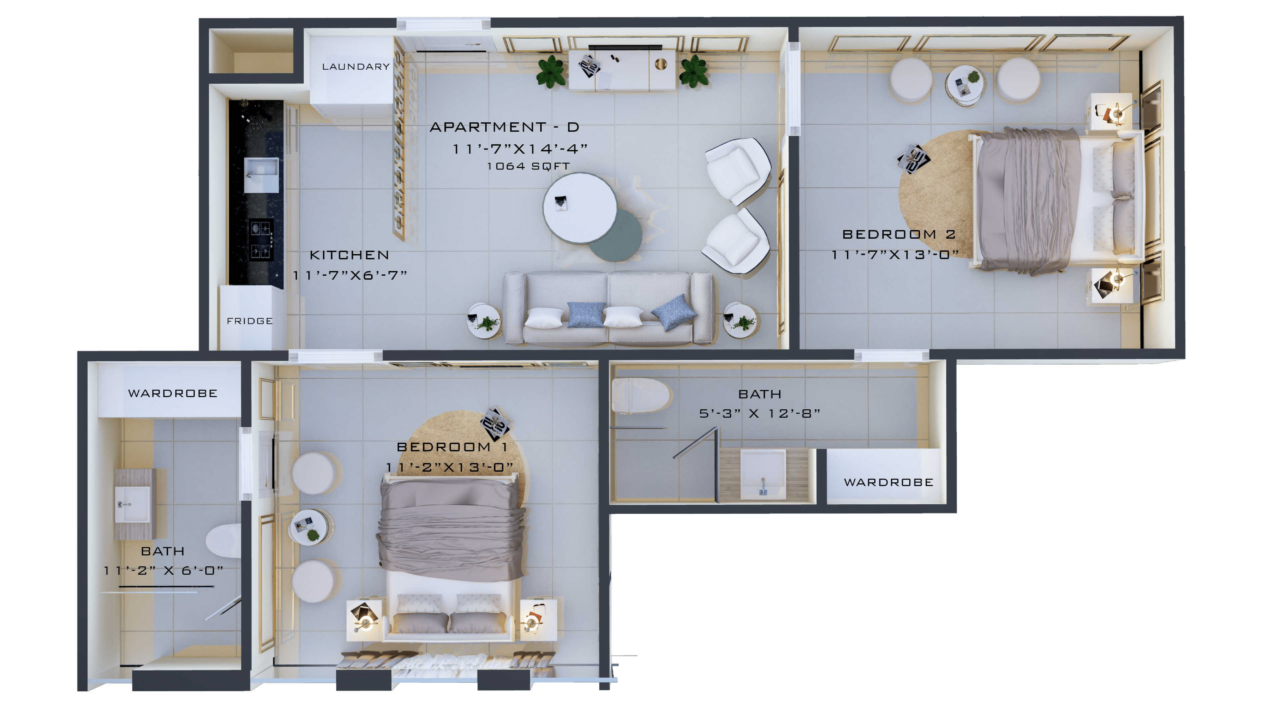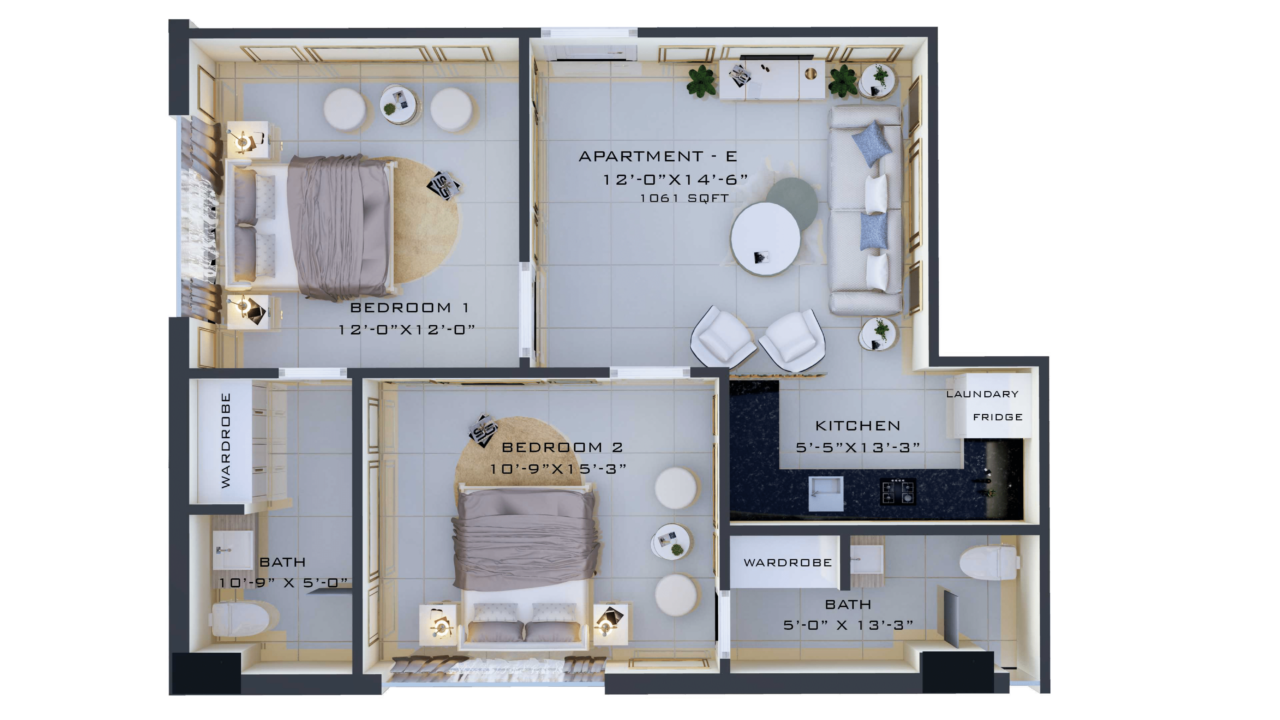 Waterfall Tower Mirror Apartments Floor Layout: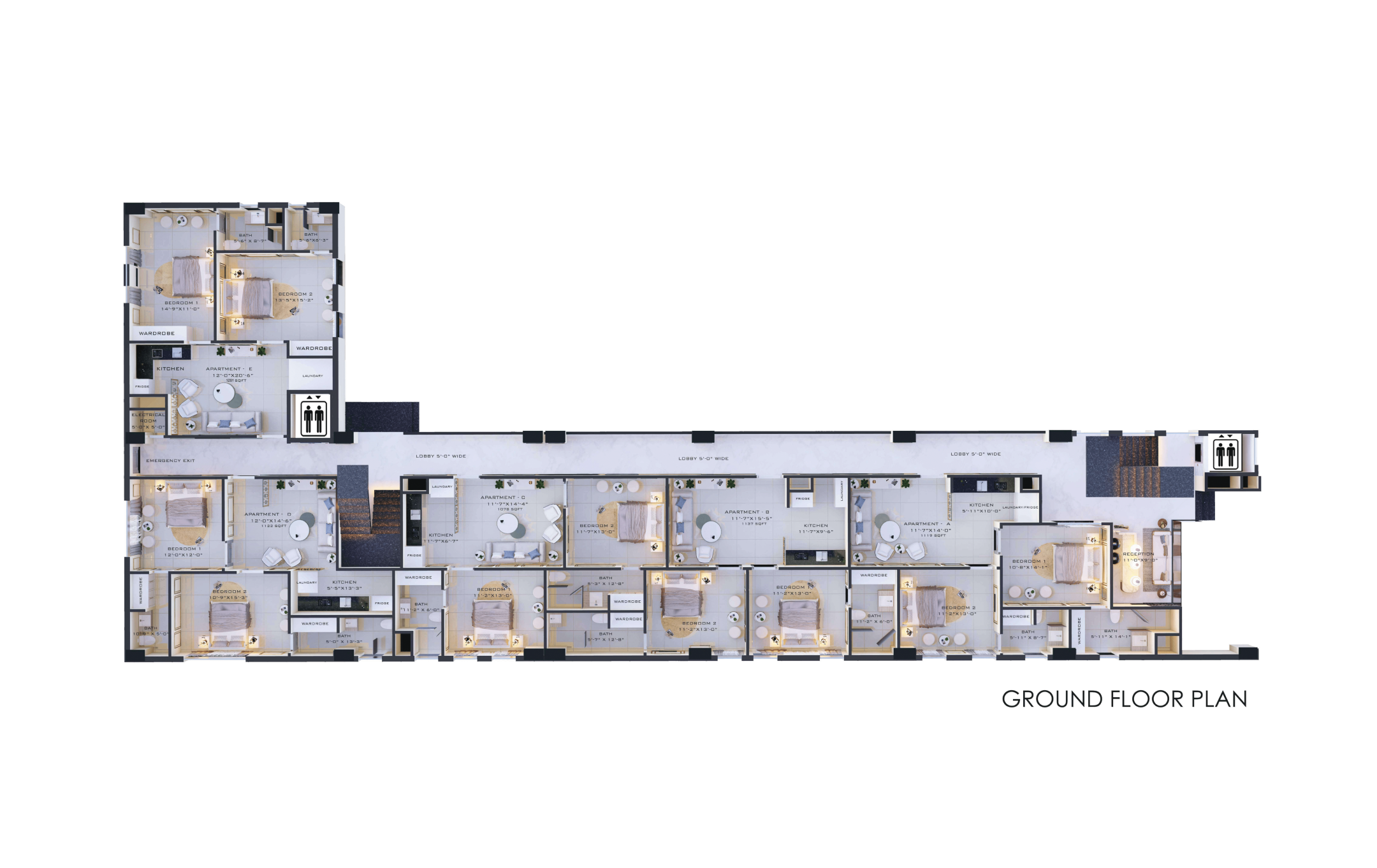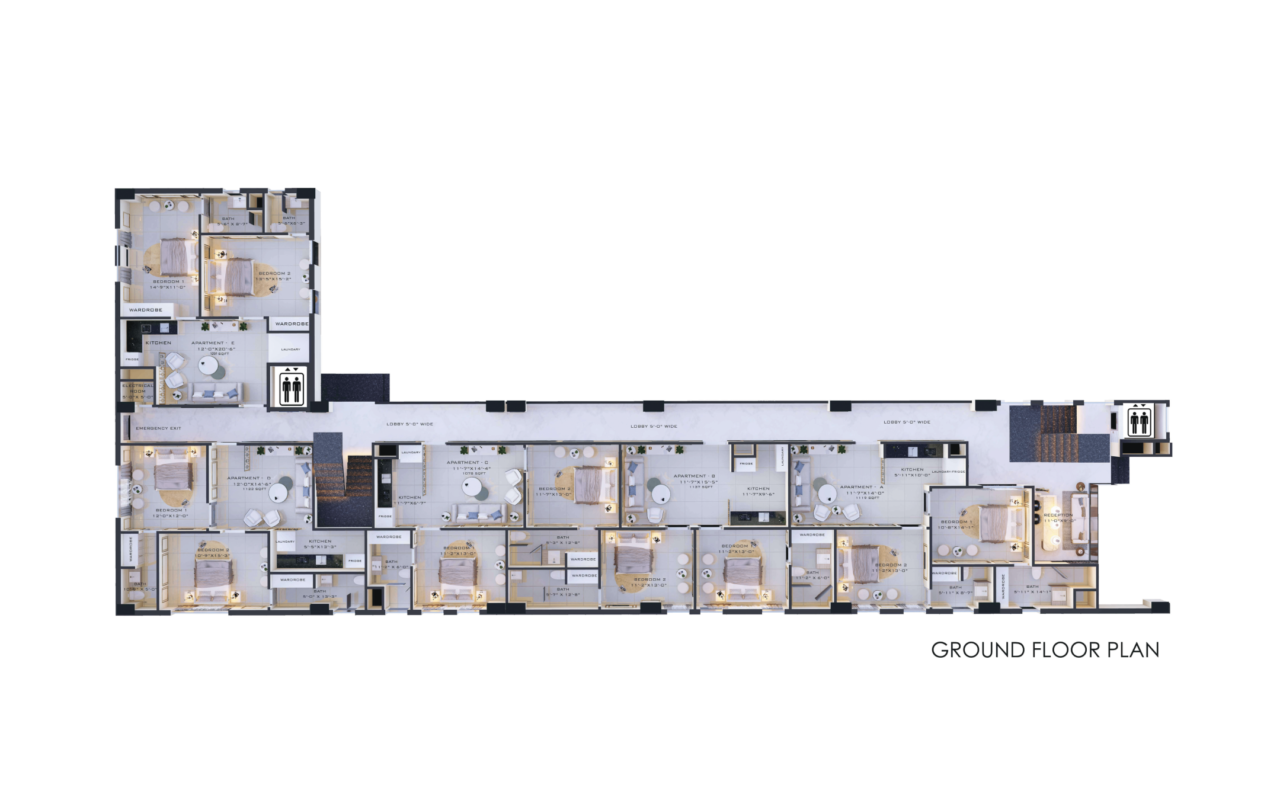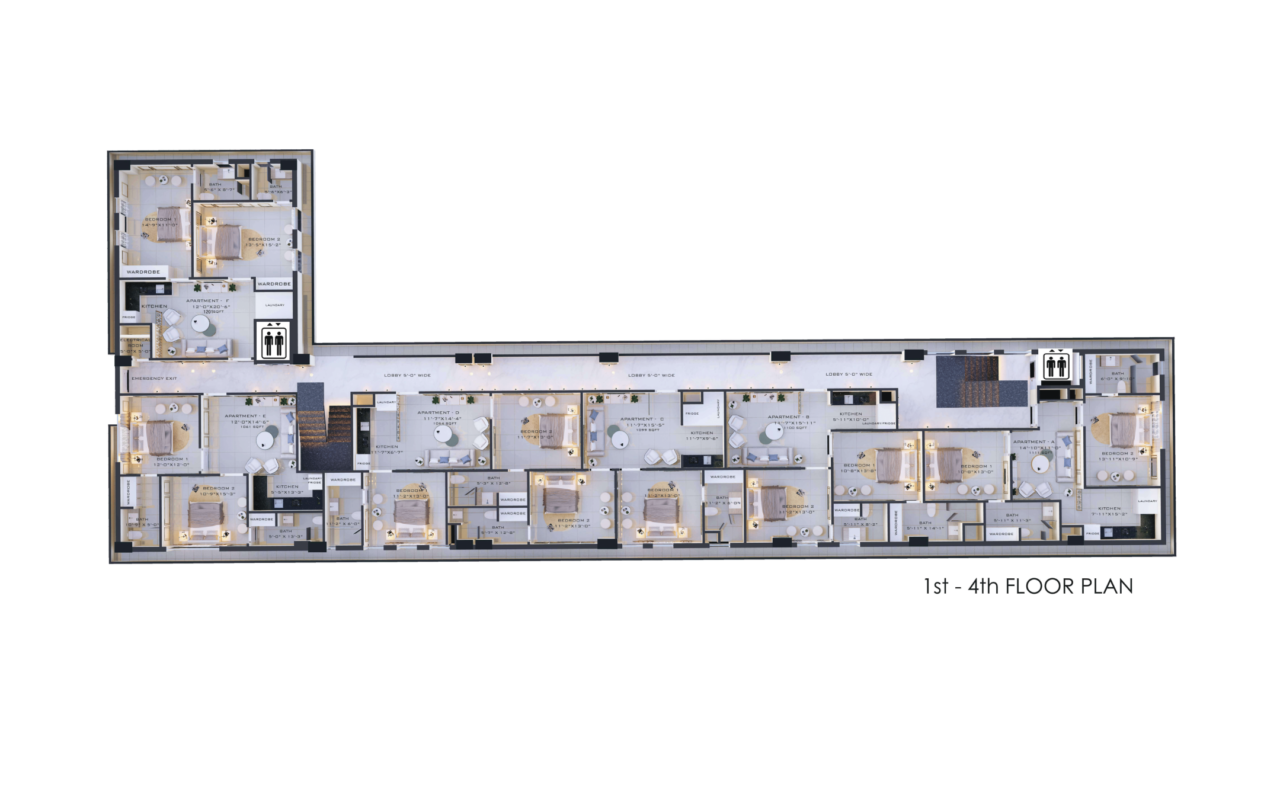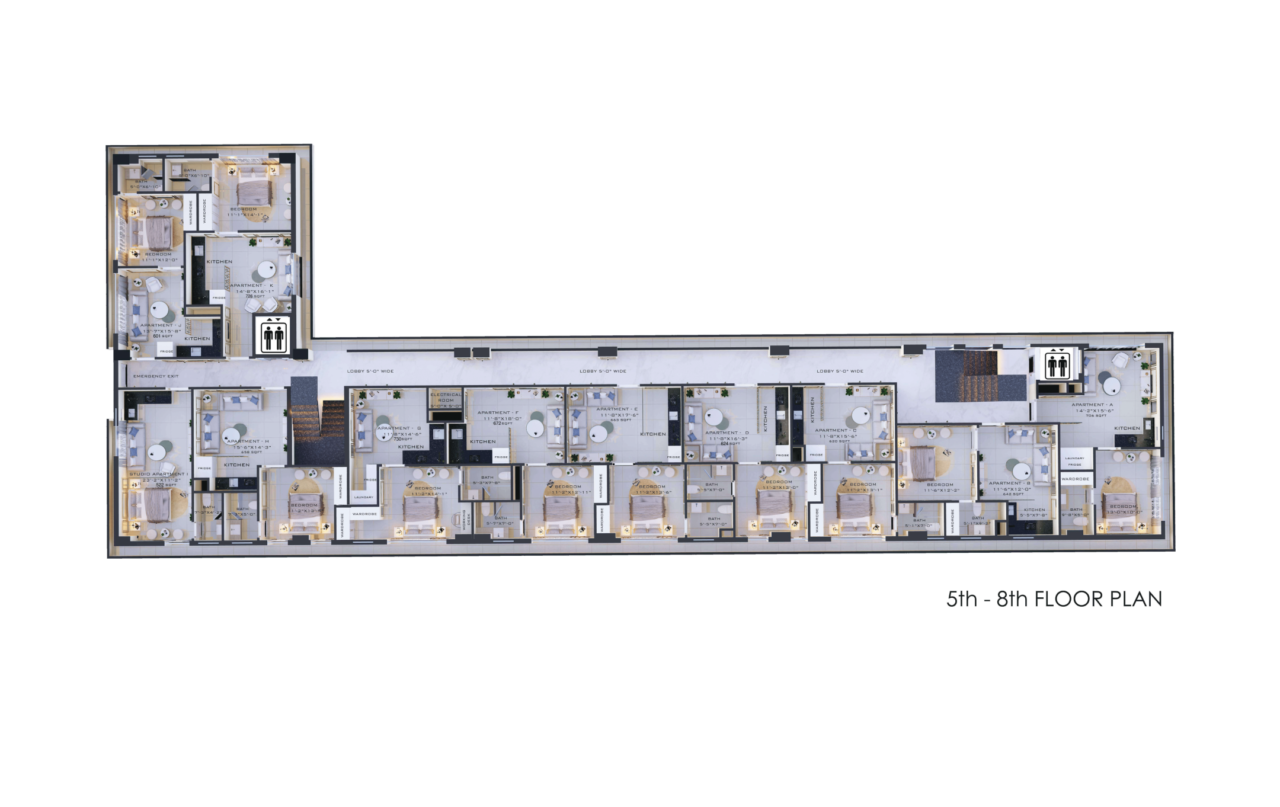 Any questions, contact us on WhatsApp for prompt response.
Pre-Launch Prices and Payment Plan:
The prices at Waterfall Tower are currently at the pre-launch stage, offering an excellent opportunity for investors to secure their preferred units at attractive rates. To make the investment even more feasible, a flexible payment plan has been devised, allowing investors to pay in installments.
Waterfall Tower 1 Bed Apartments Payment Plan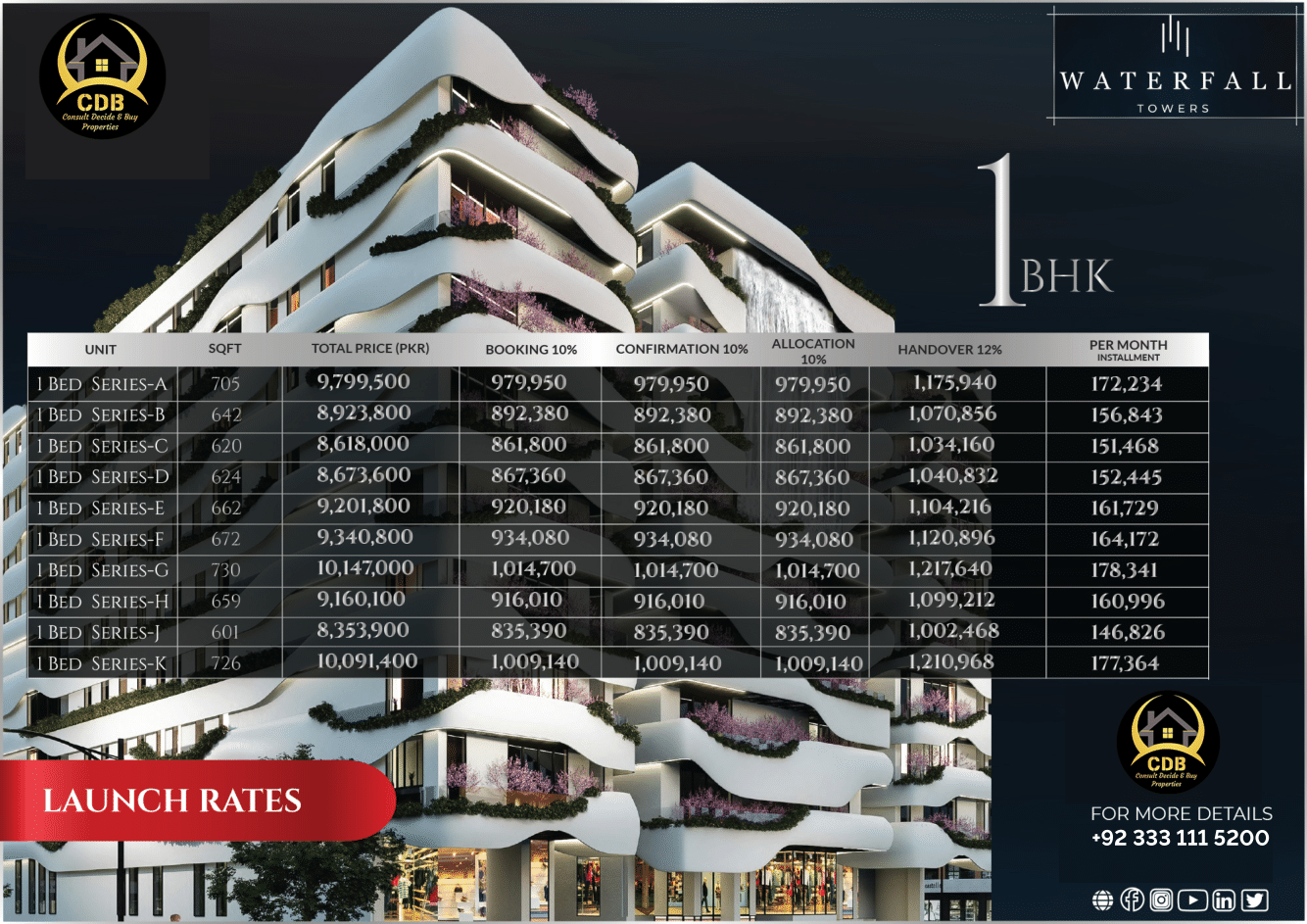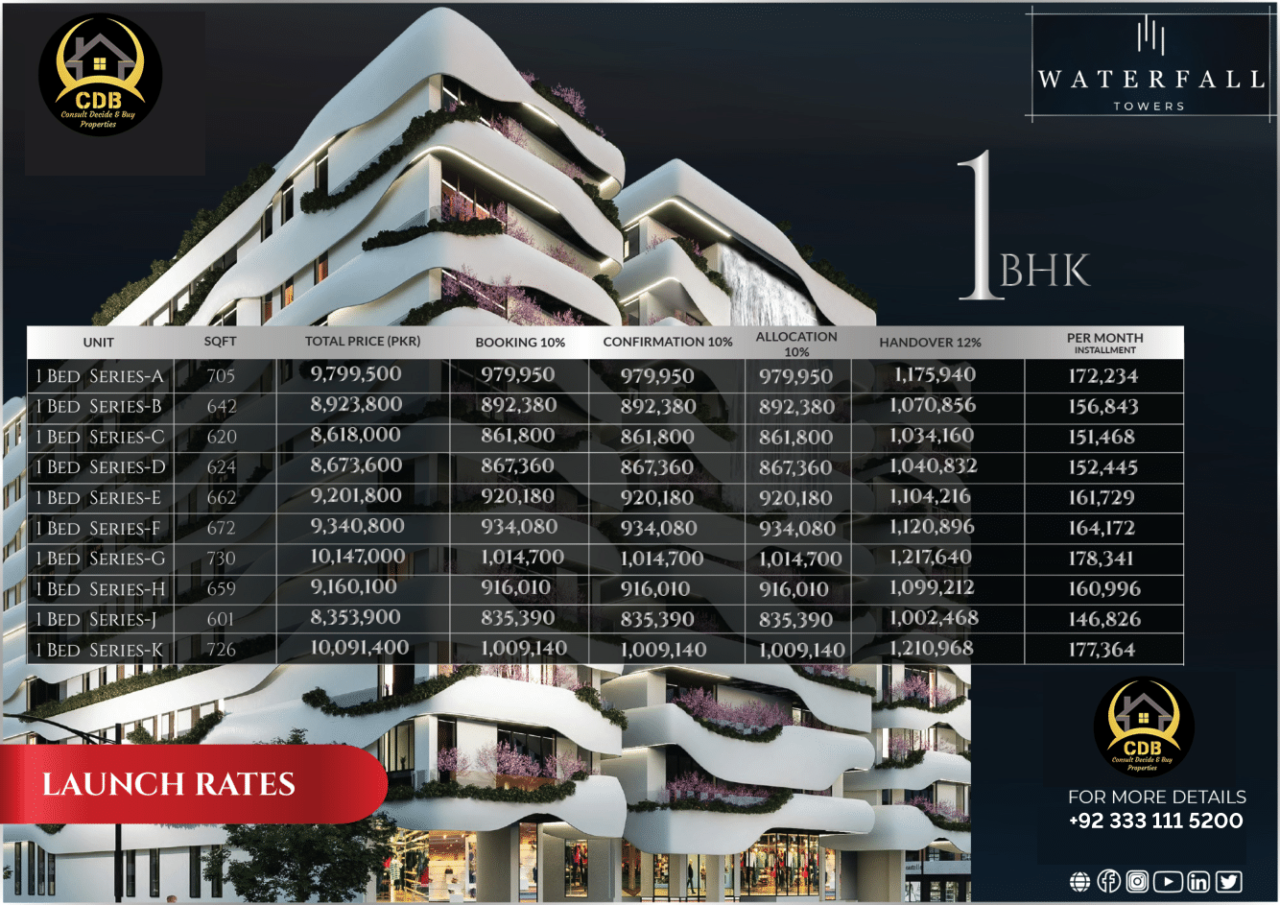 Waterfall Tower 2 Bed Apartments Payment Plan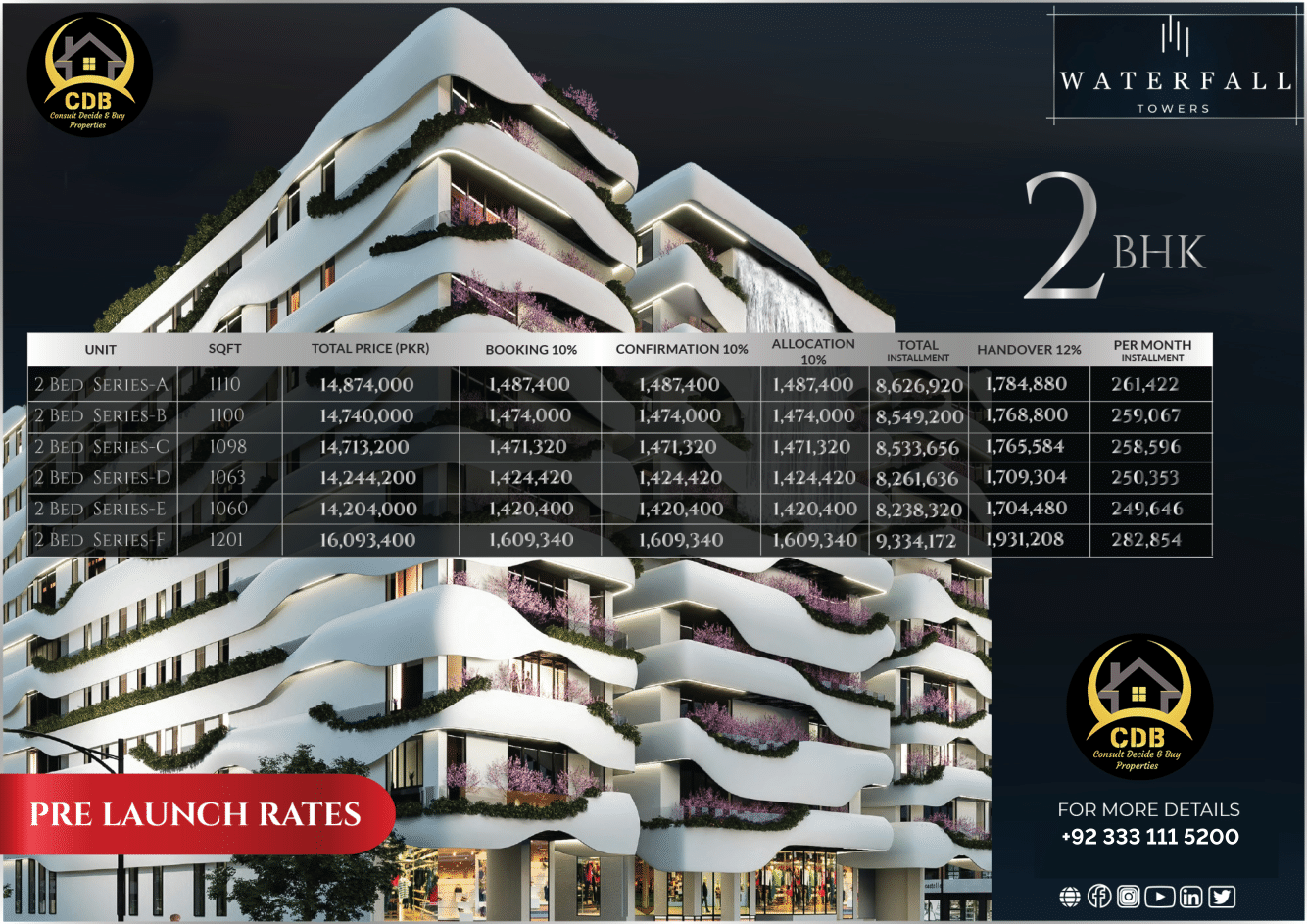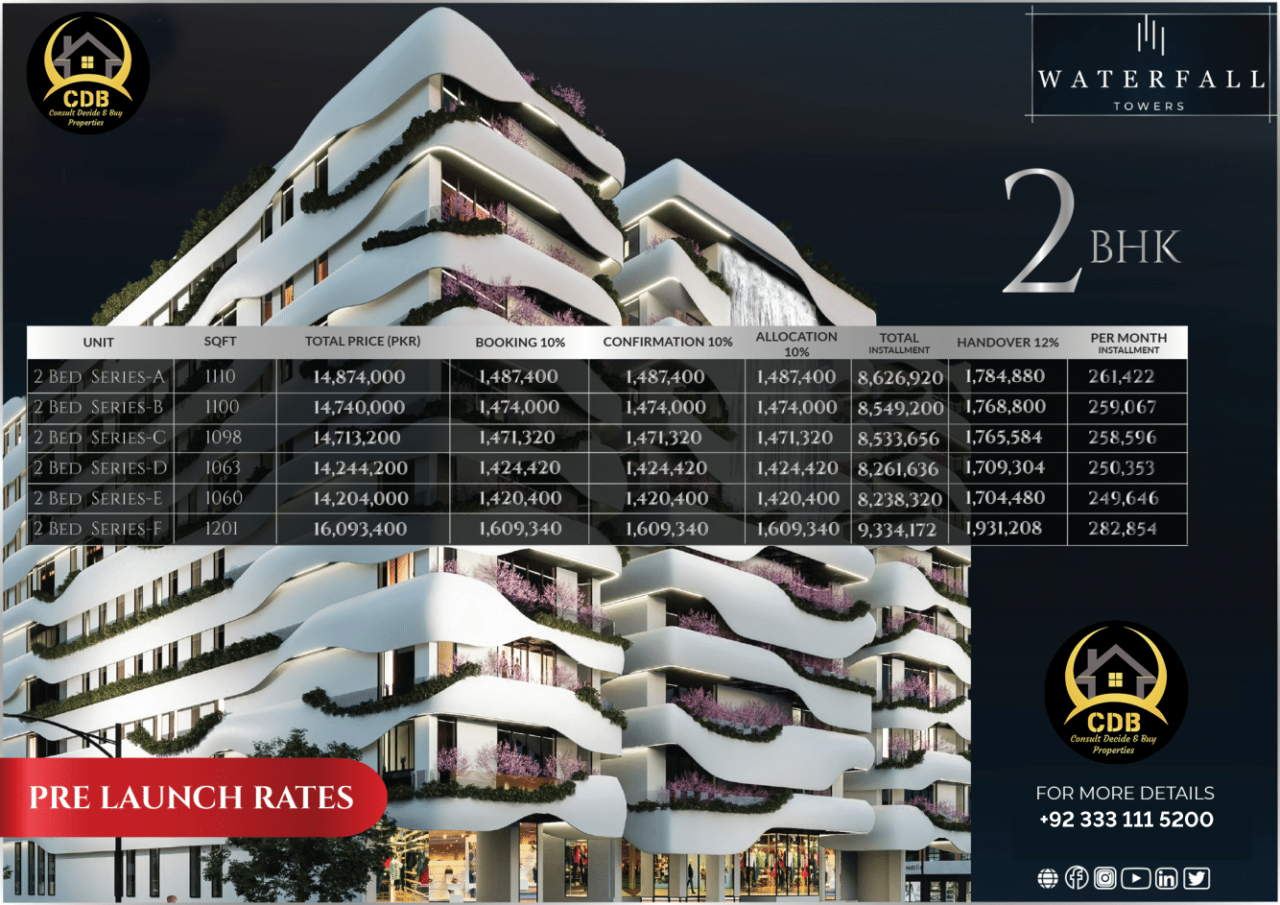 Waterfall Tower Studio Apartments Payment Plan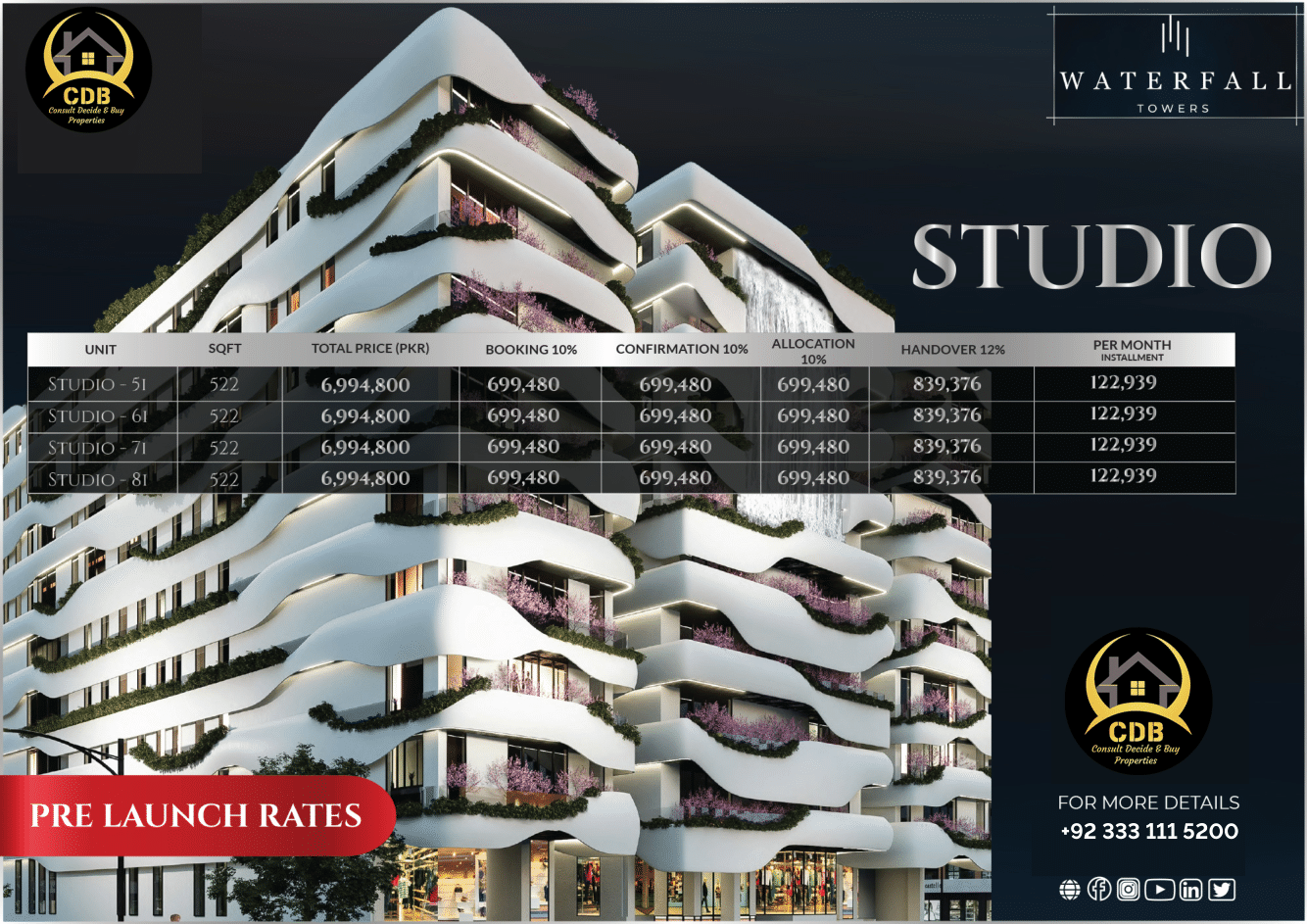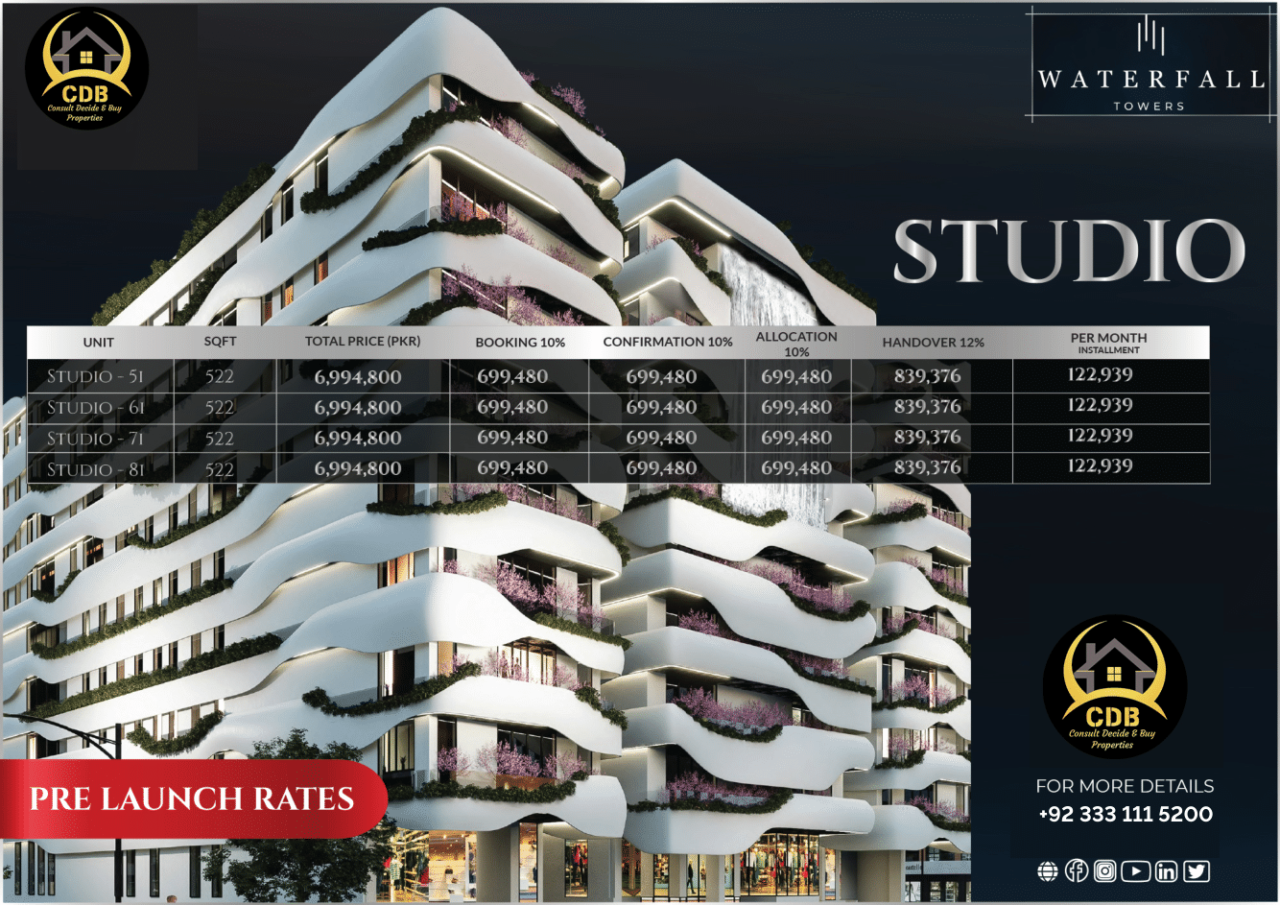 Conclusion:
Waterfall Tower, located near Beacon National University on Raiwind Road, fills the void for commercial activities in the area. Developed by Alif Holdings, known for their successful ventures in Bahria Town and Bahria Orchard, this project offers a prime location and excellent amenities. With a range of apartments available and a flexible payment plan, Waterfall Tower presents an outstanding investment opportunity. Don't miss out on this chance to secure your place in this prestigious development. For booking and further details, contact CDB Properties, your trusted partner in real estate investment.
Contact: 03331115100
Contact: 03331115200

If you are visiting our website for the first time, you can make your very first deal with CDB Properties for free.
To avail this offer click on the below chat button
Check out our Social Media pages for the newest updates of properties
Rate Now, we'd love to hear your feedback on this article.