Q Links is a well-known developer in Bahria Town and Bahria Orchard. They have successfully delivered 21 projects, including Jasmine Mall, Jasmine Grand Mall, Broadway Heights, and Orchard Mall. All of their projects are profitable, making them a reliable option for investors.
Location
Q High Street is located on the main boulevard of Pine Avenue near the Lake City Interchange. The total land area of the project is 80 kanals, but only 56 kanals are available for sale after roads, parks, and other amenities. The project is located close to Fazaia Society and Lake City, making it an ideal location for investment.
6 Marla Commercial Plots
Q High Street offers 6 marla commercial plots that are perfect for shopping. The plots are on the ground and LDA-approved. Possession is also available, and investors who want early possession can pay a lump sum amount and get possession.
Payment Plan
The current property prices are pre-launch, making it an excellent opportunity for investors to invest at reasonable prices. The total price of a 6-marla commercial plot is 540 lacs, and the booking price is 30%. The remaining amount can be paid in two years through quarterly installments. Here is the complete payment plan: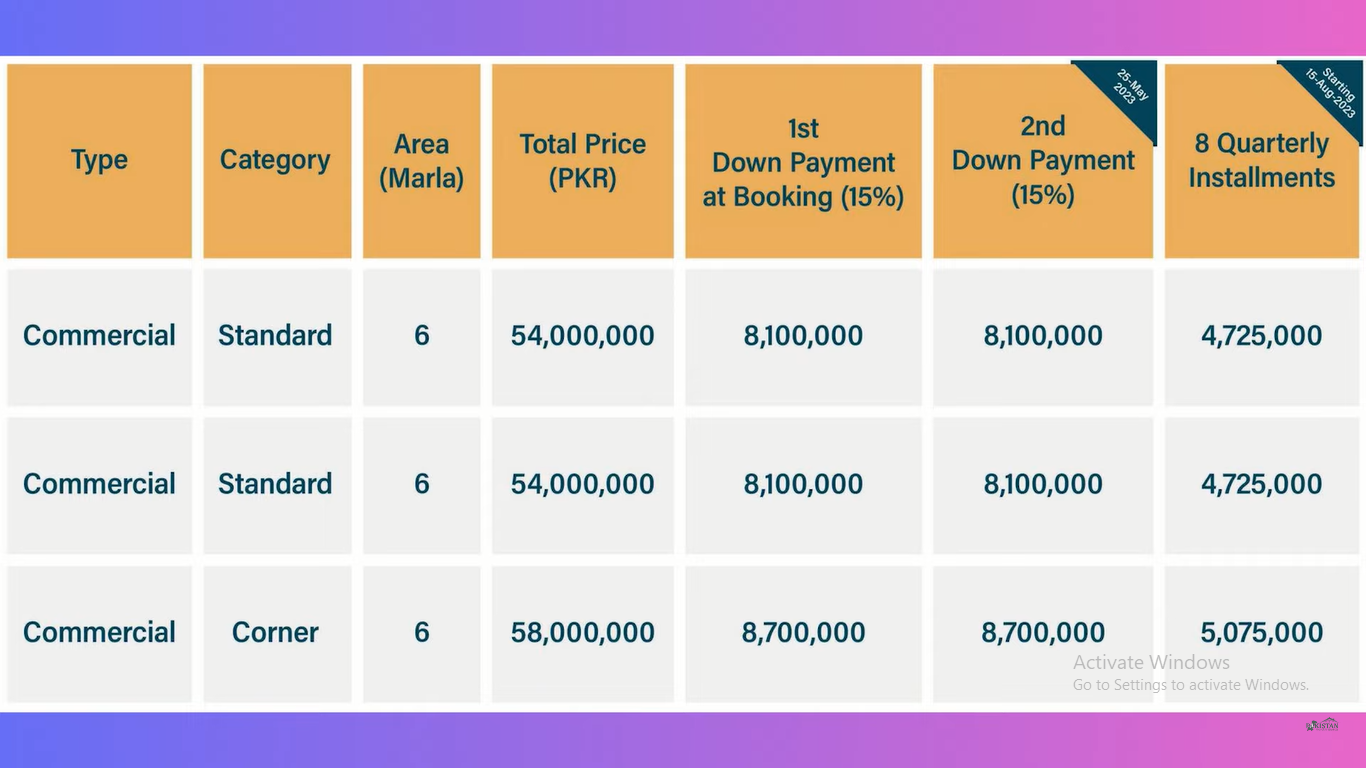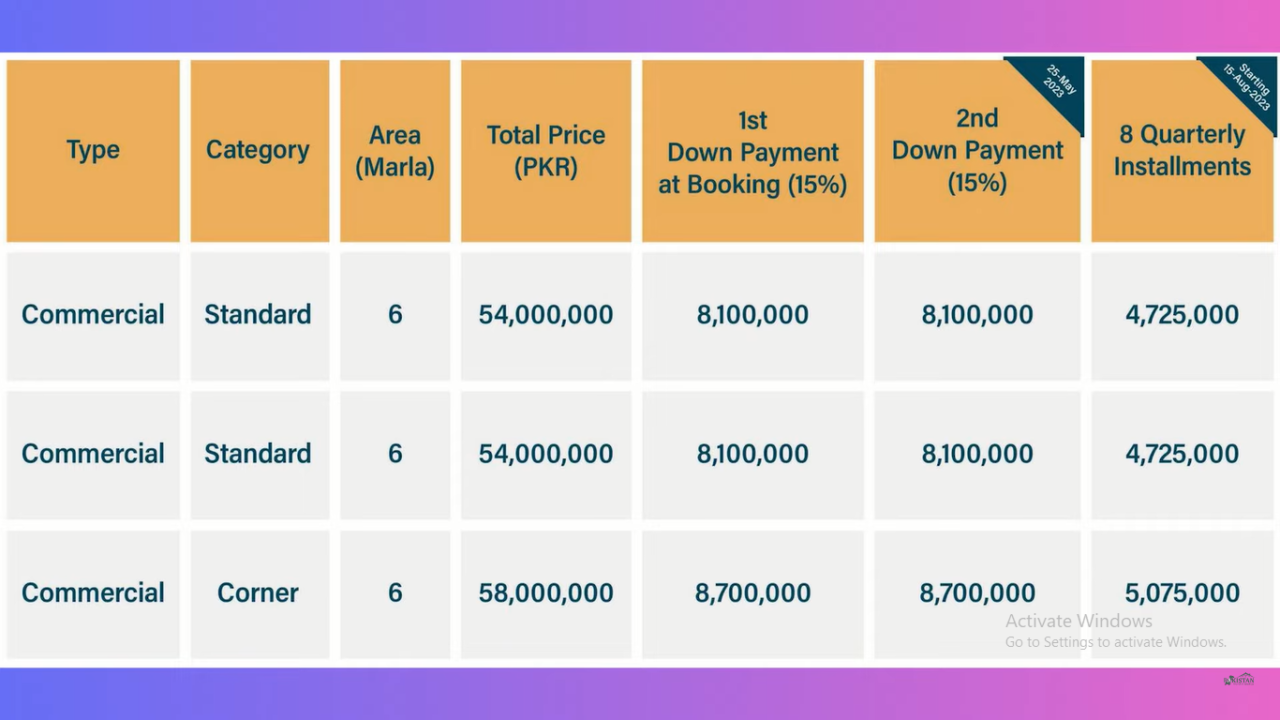 Any questions, contact us on WhatsApp for prompt response.
Contact CDB Properties
Investors who are looking for commercials at reasonable prices can contact CDB Properties. CDB Properties is a reliable and trustworthy real estate agency that provides the latest updates and information on the real estate market. Our team of experts can help you make informed decisions and provide you with valuable insights to help you make profitable investments.
Conclusion
Q High Street is a promising investment opportunity for investors who are looking for 6 marla commercial plots. The project is located in a prime location and offers reasonable prices, making it an attractive option for investors. If you are interested in investing in Q High Street, contact CDB Properties today, and our team of experts will guide you through the process and provide you with the latest information on the real estate market.
Contact: 03331115100
Contact: 03331115200
If you are visiting our website for the first time, you can make your very first deal with CDB Properties for free.
To avail this offer click on the below chat button
Check out our Social Media pages for the newest updates of properties
Rate Now, we'd love to hear your feedback on this article.