New Metro City Gujar Khan will be a world-class residential development featuring all the amenities and facilities that you have come to expect from BSM Developers. This project is an excellent investment opportunity for those looking to make a profit in the real estate market.
BSM Developers always strive to provide the best for their clients, and this time is no different. Today, Mr. Bilal Bashir Malik, CEO of BSM Developers, proudly announced that New Metro City Gujar khan got NOC from Rawalpindi Development Authority. This is excellent news for those who have invested or want to invest in this housing project.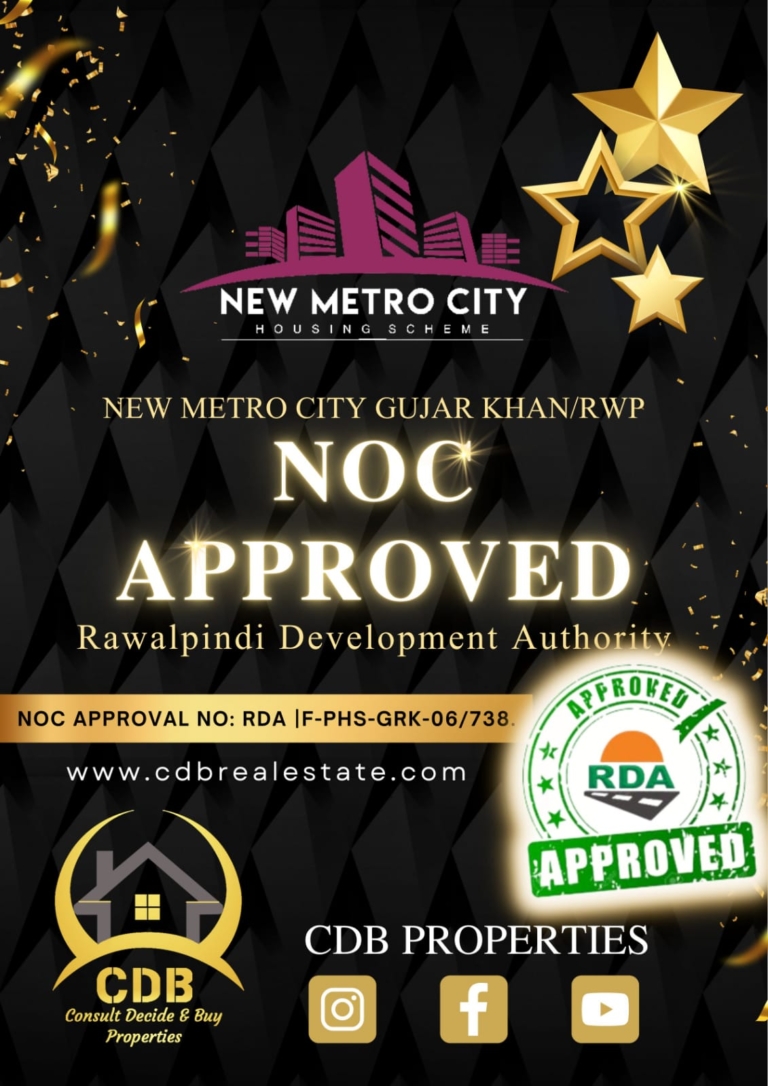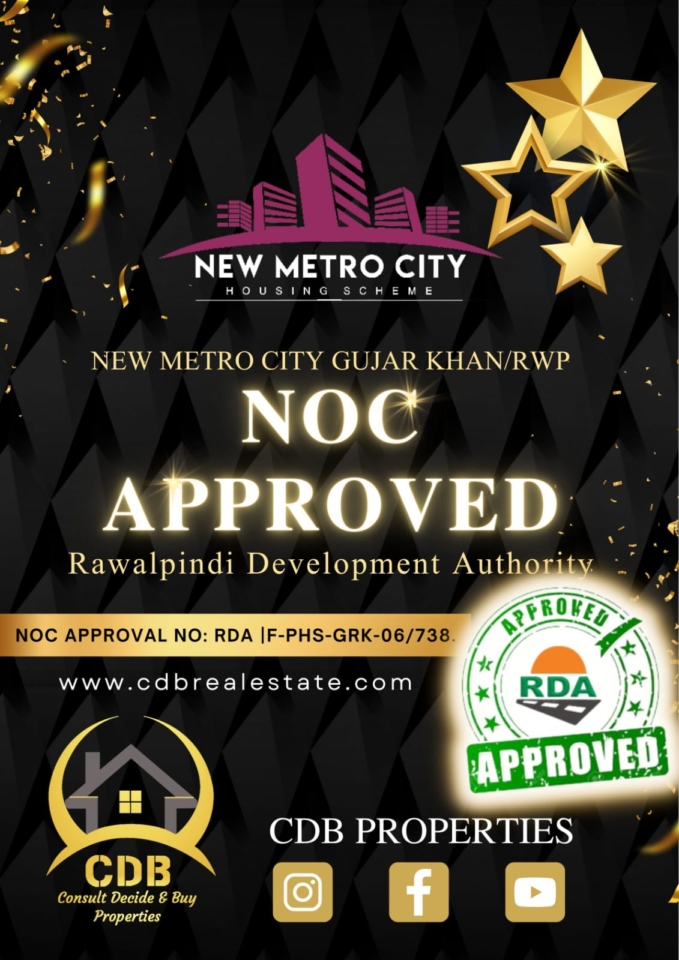 If you're one of the many people who have invested in New Metro City Gujar Khan, then you'll be glad to hear that things are looking up! Today, Rawalpindi Development Authority issued NOC to New Metro City Gujar khan. It means the development work is in full swing. This is great news for everyone who has put their trust in developers and invested early!
It is expected that the prices in New Metro City Gujar Khan will go high. The investors who followed our investment guidance and invested in this developing project early will gain good raise in prices. Still, it's not too late. As the development work progressed a lot, there is still potential for new investors to make a good profit.
CDB Properties advises the people to invest in this project to get high profits in a short time. If you are interested in investing in New Metro City Gujar Khan, don't hesitate to contact us at CDB Properties. We will be more than happy to assist you with your investment needs.
Email: [email protected]
Contact : 03331115200
Contact : 03331115100
Any questions, contact us on WhatsApp for prompt response.
Check out our Social Media pages for the newest updates of properties