Sector G in Bharia Town is the latest innovation in the top-ranked housing society. They aim to raise the quality and luxury standards with this new project.
Bahria Town Sector G has been a hot topic for the past few days as the management of Bahria Town has issued a notice regarding the submission of forms for Sector G today, especially for those who have not yet submitted their open forms.
Update Issued by Bahira Town for Submission of Sector G Open Form:
Bahria Town informs all its respected dealers/customers that the open forms of the deal launched by Bahria Town Management for residential and commercial plots in Sector G have not yet been submitted.

Therefore, you must submit your forms to the Marketing Office of Bahria Orchard by 15th October, 4 PM.

Non-submitted open forms will get fully registered in the name of the respective dealer, and a transfer process will be required to transfer them back to you.

Regards,
Bahria Town Management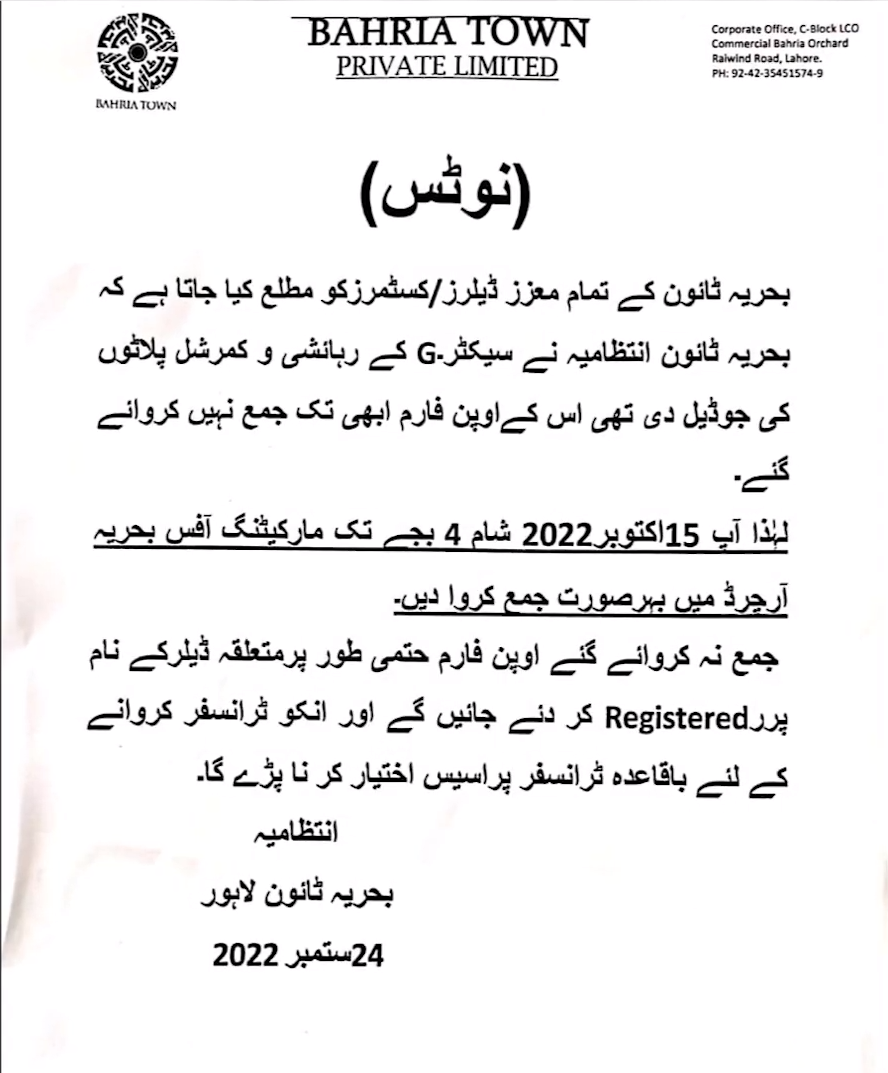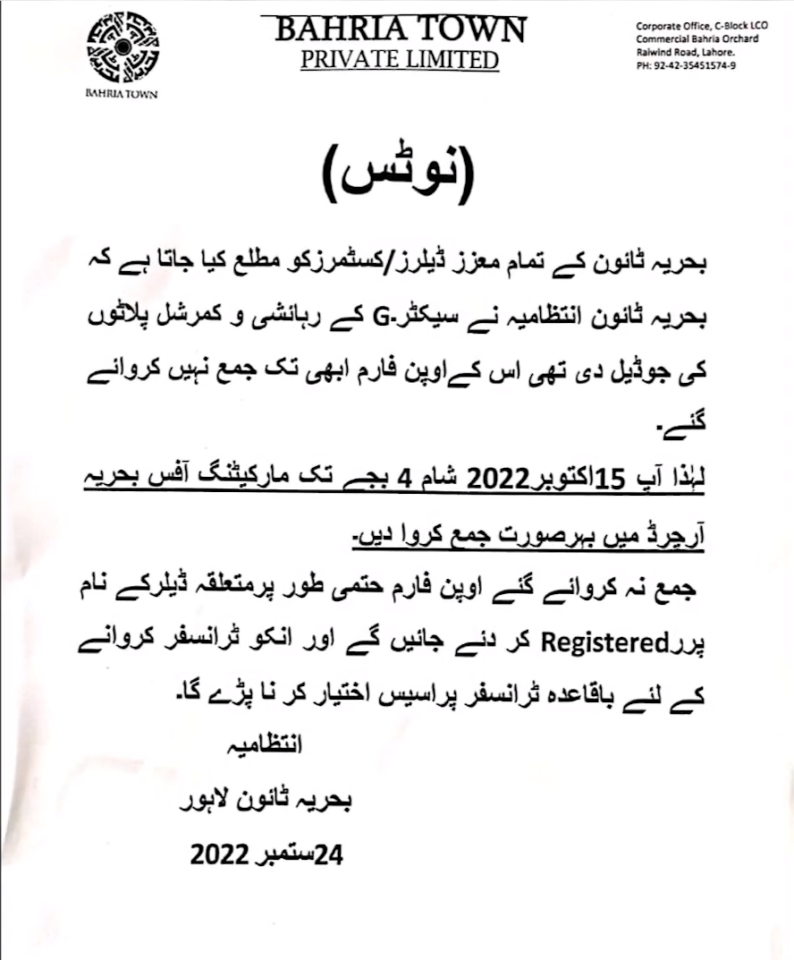 We would highly recommend anyone who has not yet submitted their open forms take a timely decision and submit their forms as soon as possible to avoid the hassle of the transfer process.
Any questions, contact us on WhatsApp for prompt response.
About Bahria Town Sector G
The Sector G deal was recently announced by Bahria town, which features a total of 5 blocks. And each block contains different plot categories, such as 5 Marla & 10 Marla residential and 5 Marla and 8 Marla commercial.
Like the previous sectors, Sector G will be fully developed with all amenities, from basic to deluxe. This sector will be more modern than the six previous sectors because new technology will be used to develop it. It will also be a standard area for people to live in and invest in.
Contact us For Assistance
Contact CDB Properties for booking or more information regarding this notice issued by Bahria Town Lahore. We are your one-stop shop for all things related to property. Subscribe to our YouTube channel to receive daily updates about Pakistan's property and real estate investments.
Email: [email protected]
Contact : 03331115200
Contact : 03331115100
Any questions, contact us on WhatsApp for prompt response.
Check out our Social Media pages for the newest updates of properties
Rate Now, We'd Love To Hear Your Feedback On This Article.